Celestron Nature DX 8×42 Binoculars: An Owner's Review
This post may contain paid links. However, I only choose products that I recommend. Using my links helps support the site!
As a beginner birder, I gave up on owning a bad pair of binoculars and finally purchased this pair.
When I initially started birding, I was using an old and grubby-looking pair of hand-me-down binoculars from my dad. He probably bought it off the shelves for really cheap recreational purposes for about $50 in the past.
Having a decent entry-level pair of binoculars can be a game-changer. The old pair I had had a greenish tint to it and the mirrors inside were all wonky. I couldn't see any bird too clearly! I really had enough when I was simply squinting too much to see just a bird in plain sight.
Why I chose the Celestron Nature DX 8×42 Binoculars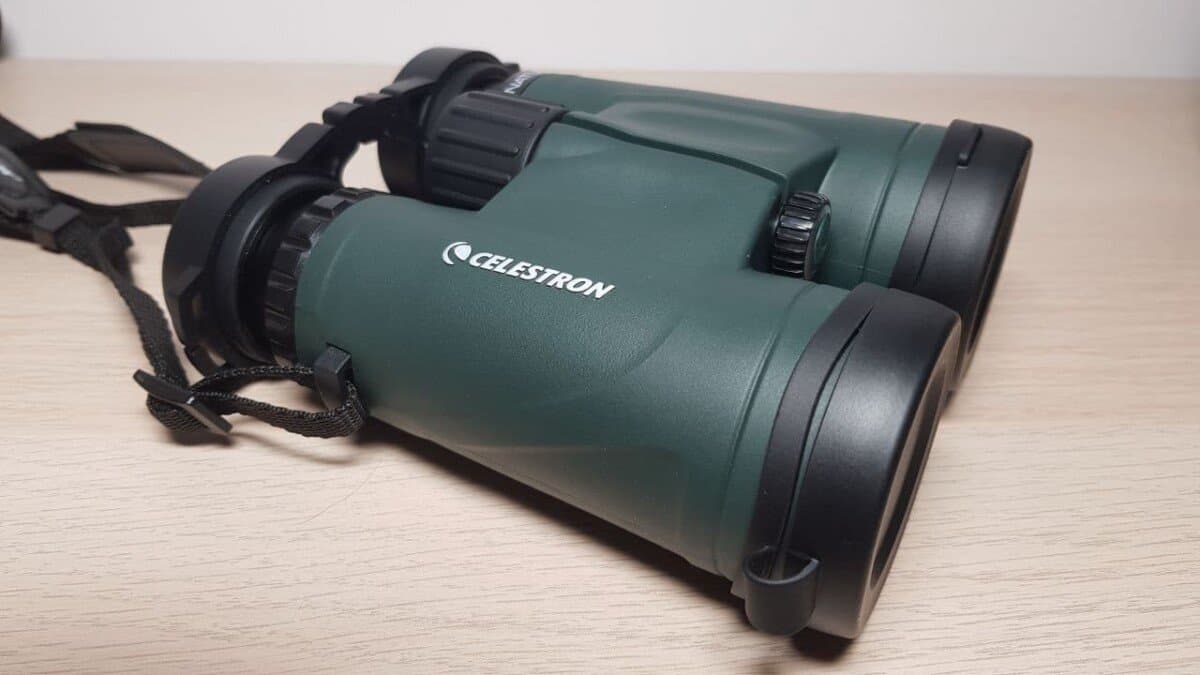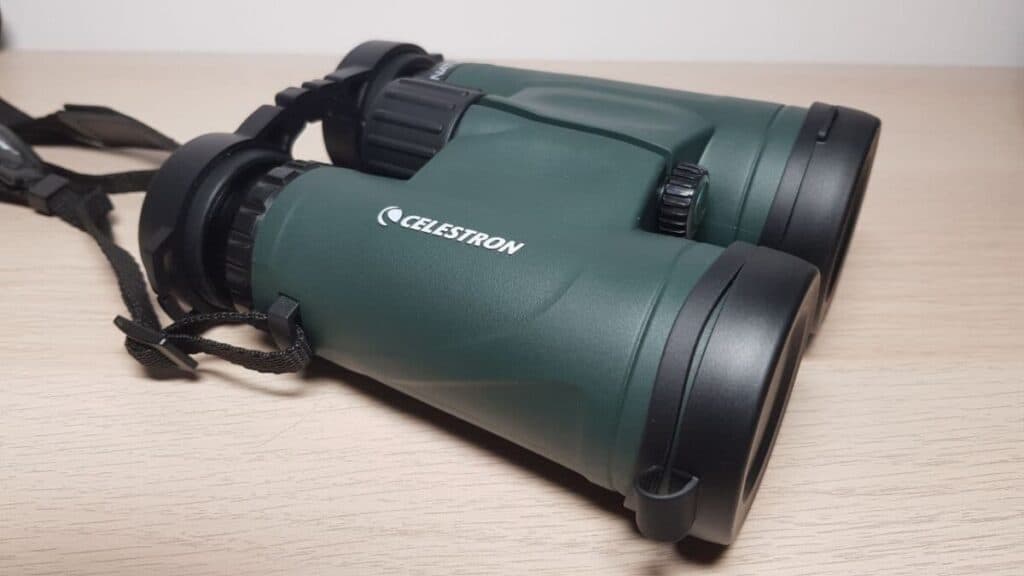 I was sick of using bad binoculars and wanted a decent pair to get myself started with birding. I even did extensive research on which pair has the most value for a beginner birder and wrote a little article on what I found here. I didn't want to break the bank on my first one, and I didn't want to make a mistake in getting one of poor quality.
So when I was comparing the Celestron Nature DX 8×42 with the rest of the entry-level binoculars, I realized that it had great reviews about it on Amazon and it wasn't going above the $200 mark which was my budget. Other pairs had differences in their magnification, availability, and price. Here are the reasons why I chose this pair:
1) Price
Let's admit it, we all think about the price before we choose to buy any item for ourselves. Me included. I wanted to look for a great pair that has the most bang for my buck that can still provide for my birding needs. As I'm just getting into birding a little more seriously, I wanted to invest in something on the lower end.
This pair cost me around $140 dollars when I bought it off of Amazon. This is the typical entry-level binoculars price range of around $120 – $200 dollars that fit right into my budget of $200. The other binoculars that I did online research on were above $150 so I was naturally drawn to this pair.
2) Brand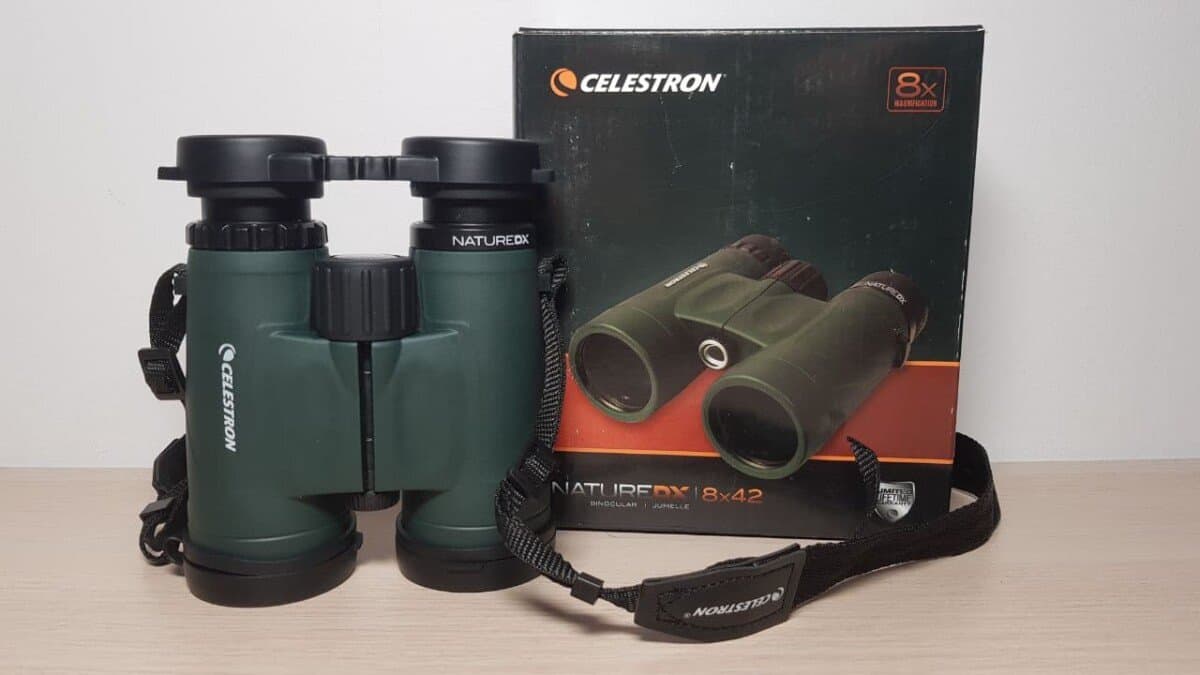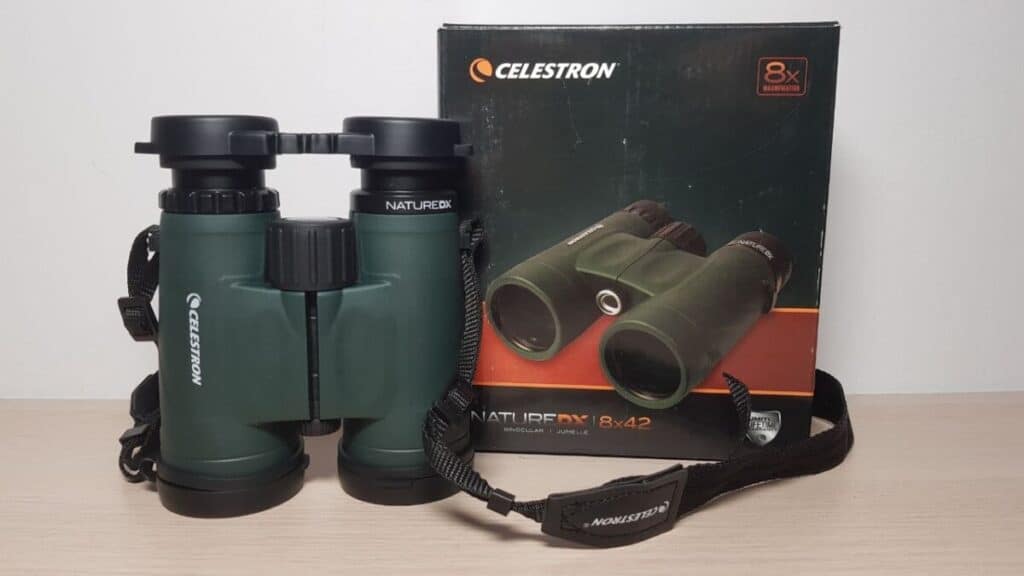 The previous pair of binoculars I owned had NO BRAND. And so I guessed that purchasing a pair of binoculars for its brand is like trusting the company can bring the quality that it promises, as compared to a brand-less binoculars that promises nothing. Here's how it looks: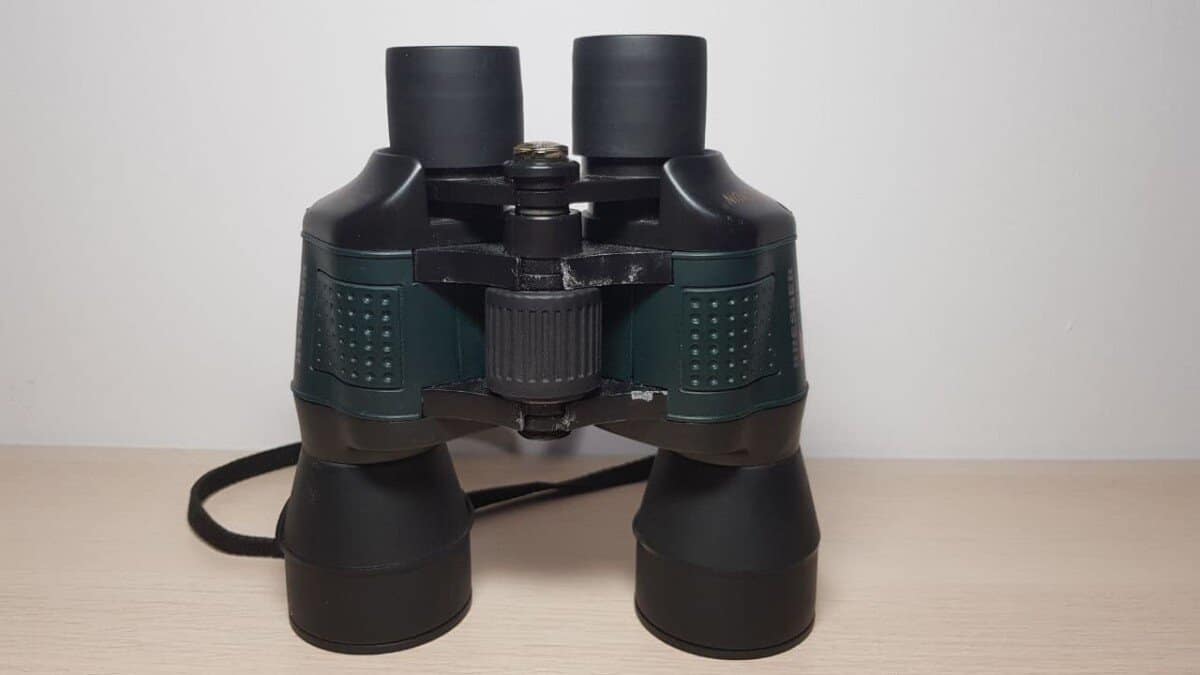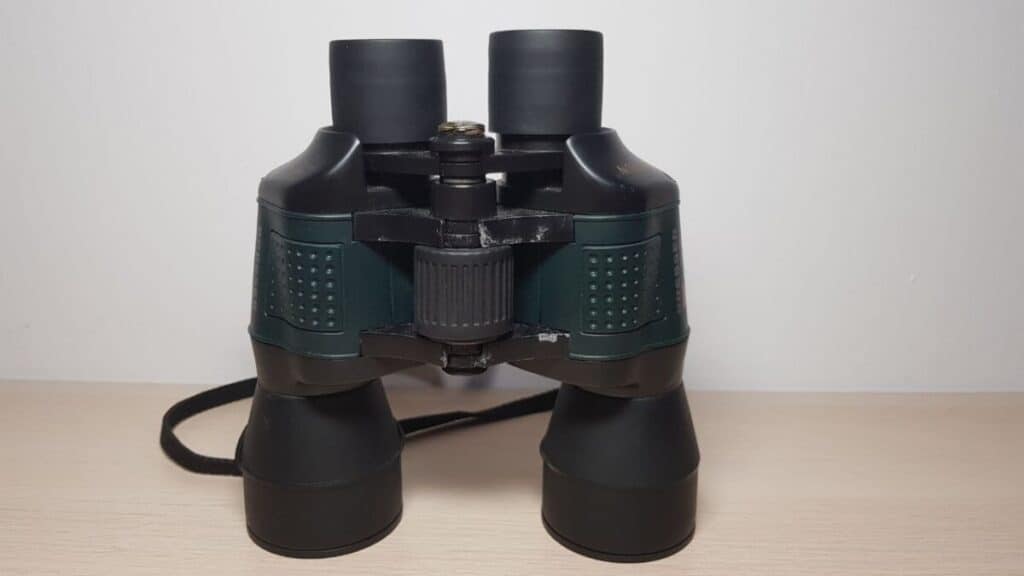 As I was new to the world of optics, I wanted to look for something that was already renowned for its performance over the years. Celestron is a company based in the United States, that manufactures telescopes and distributes telescopes, binoculars, spotting scopes. It's been around for quite a while now and I kinda know of its name. I didn't want to worry too much about experimenting with a bad pair of binoculars. I just wanted something that can be unassuming but still decent that can last me at least a decade before I decide on my next pair. I've done some research on other brands like Bushnell, Nikon, Wingspan, and Vortex, but I chose Celestron as it's known for its great telescopes.
3) Compact Frame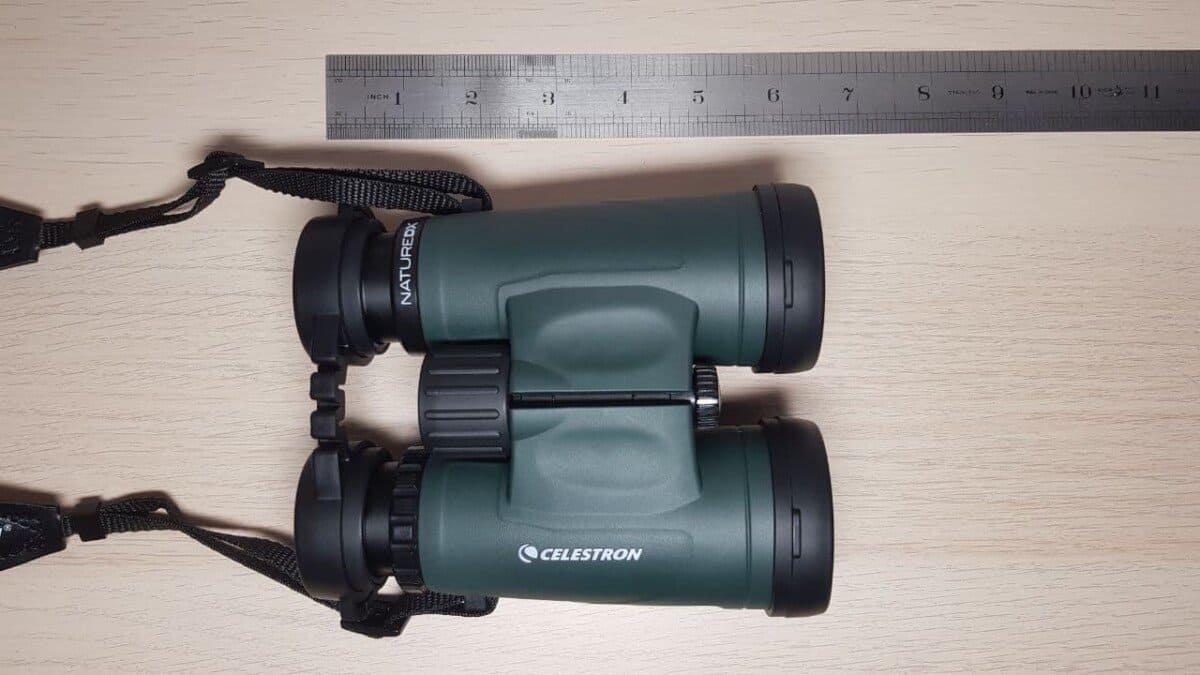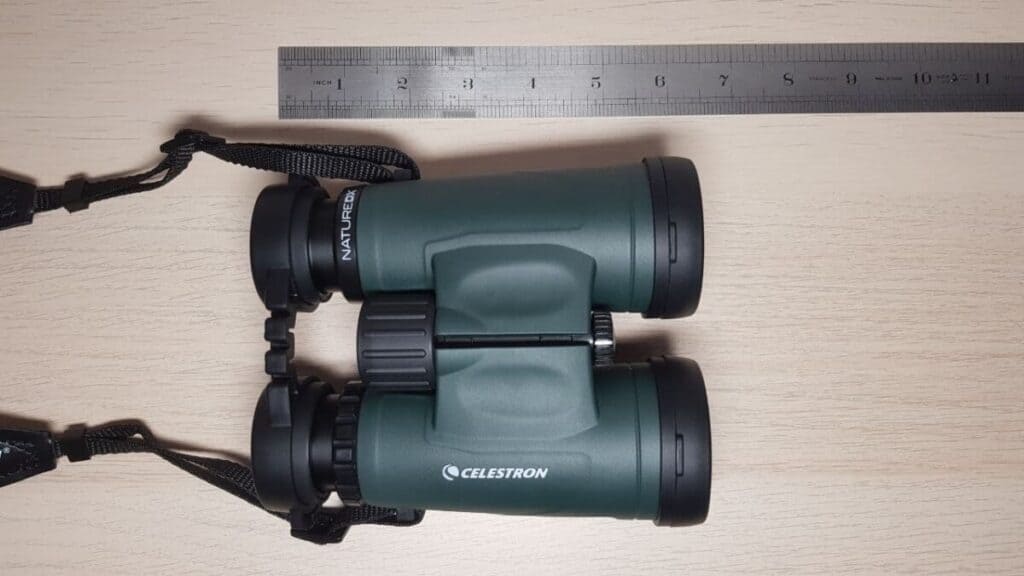 My previous pair of binoculars was a pair of Porro prism binoculars. Porro prism binoculars are well-known for being big and bulky, and with the only plus side being bright as it can take in more light. I did a little research online and found out that binoculars come in another type: roof prism binoculars. The Celestron Nature DX has exactly this prism design. Roof prism binoculars have a more compact and modern shape and design that won't tire out birders' arms when looking through them for long periods of time.
The binoculars feels really lightweight and portable. In fact, I can even hold it with one hand it still feels really balanced and not overwhelmingly heavy. This is a good sign, because it's really like how it's advertised on Amazon!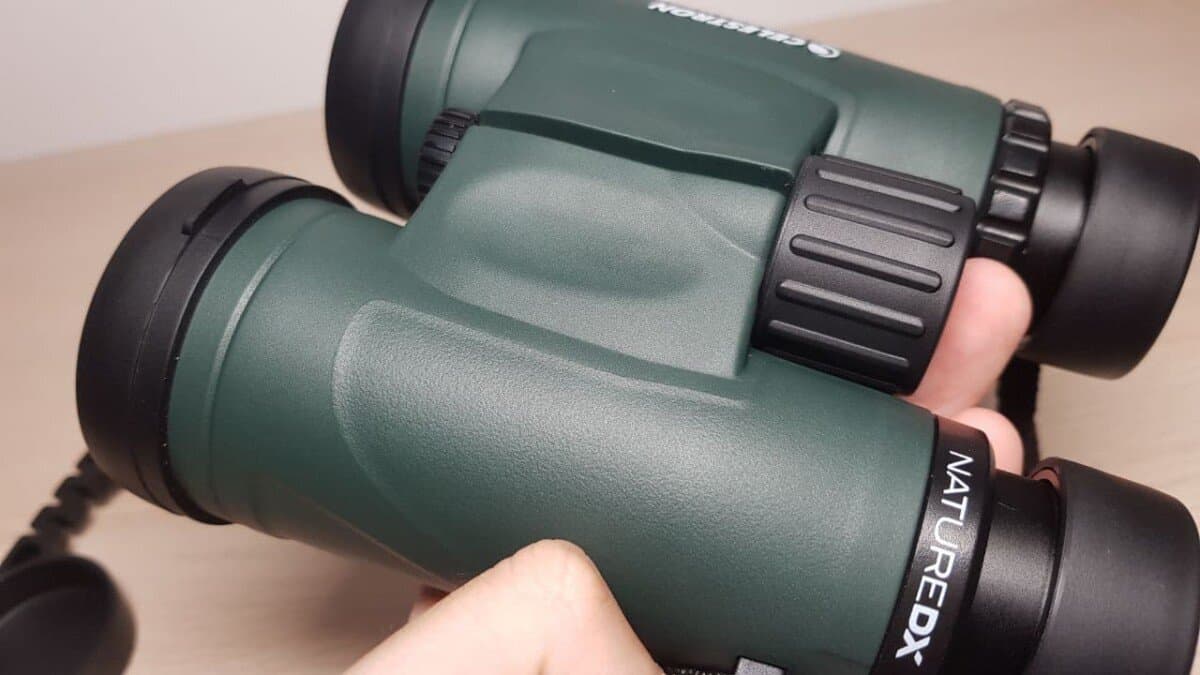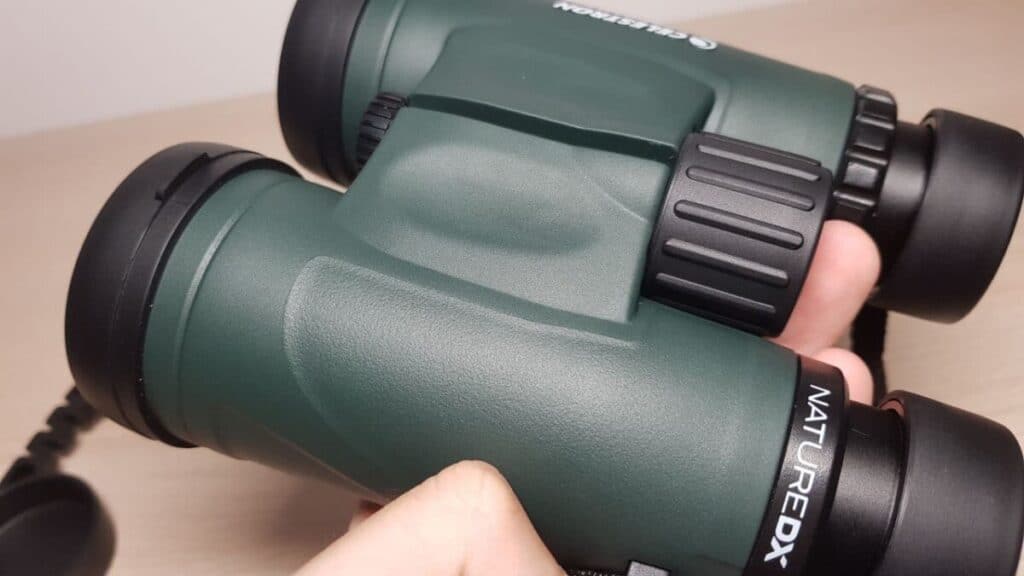 As I wanted a lightweight option, I picked a pair of roof prism binoculars (Celestron Nature DX) over the other Porro prism binoculars available online and on Amazon. If you'd like to learn more about the difference between Porro prism and roof prism binoculars, check out an article that I wrote on it here when I was doing my own little research about it.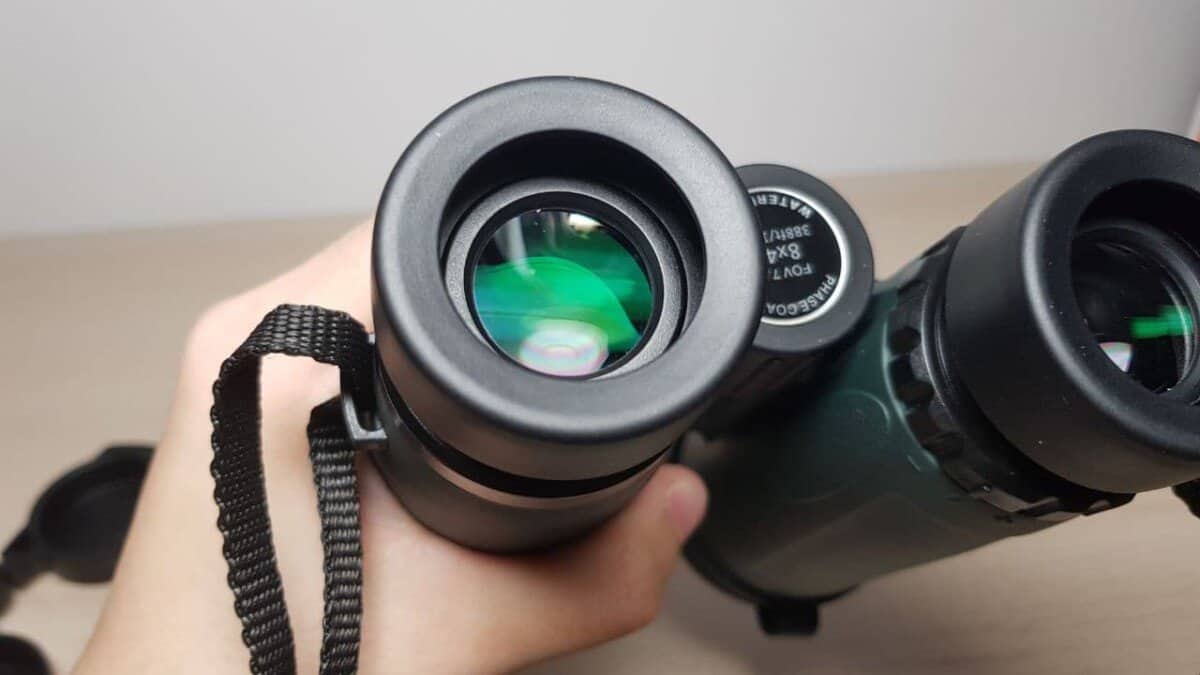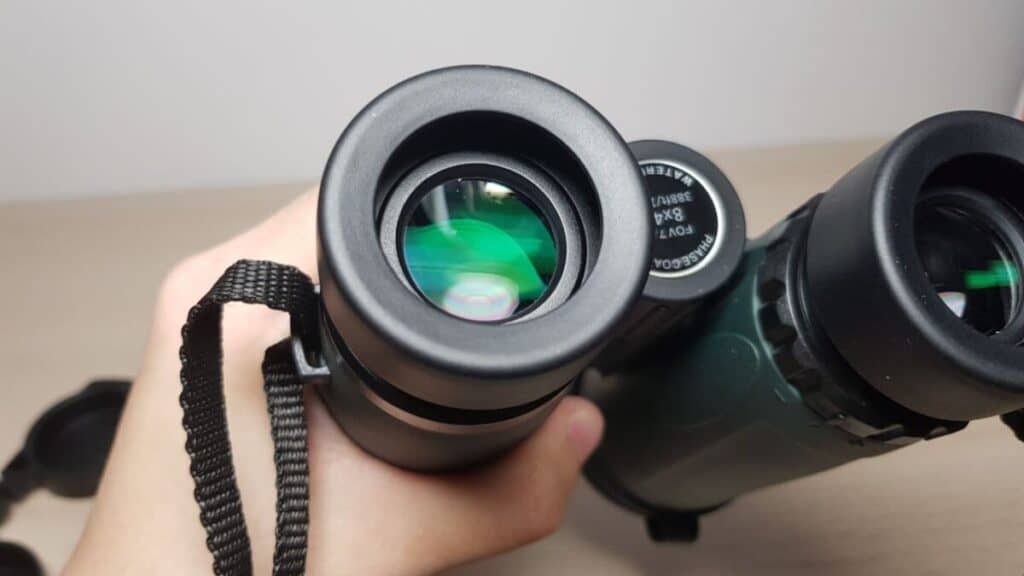 4) Great For Close Range
After doing a little research on binoculars in general, I realized that many people fall back on two types of magnification levels. They are the 8 x 42 and the 10 x 42 magnifications. From what I've heard and seen online, the 10×42 magnification provides a zoom that is too far off that not much can be done with it in a pair of binoculars. This is because when magnifications are higher, the image gets darker and also becomes more difficult to hold steady.
I didn't want to have a massive arm workout every time I go birding, so I opted for the 8 x 42 binoculars only. The 8 x 42 magnification binoculars offer a closer observing experience which is better suited for us birders as we are most often going to be walking in forests/jungles/plains to look for birds in close range. I would say that higher magnifications are better suited for long-range hunting and spotting where you can hold the binoculars steady easily and where you need to see much farther. And that's why I chose this pair of Celestron Nature DX 8 x 42 binoculars.
5) Limited Lifetime Warranty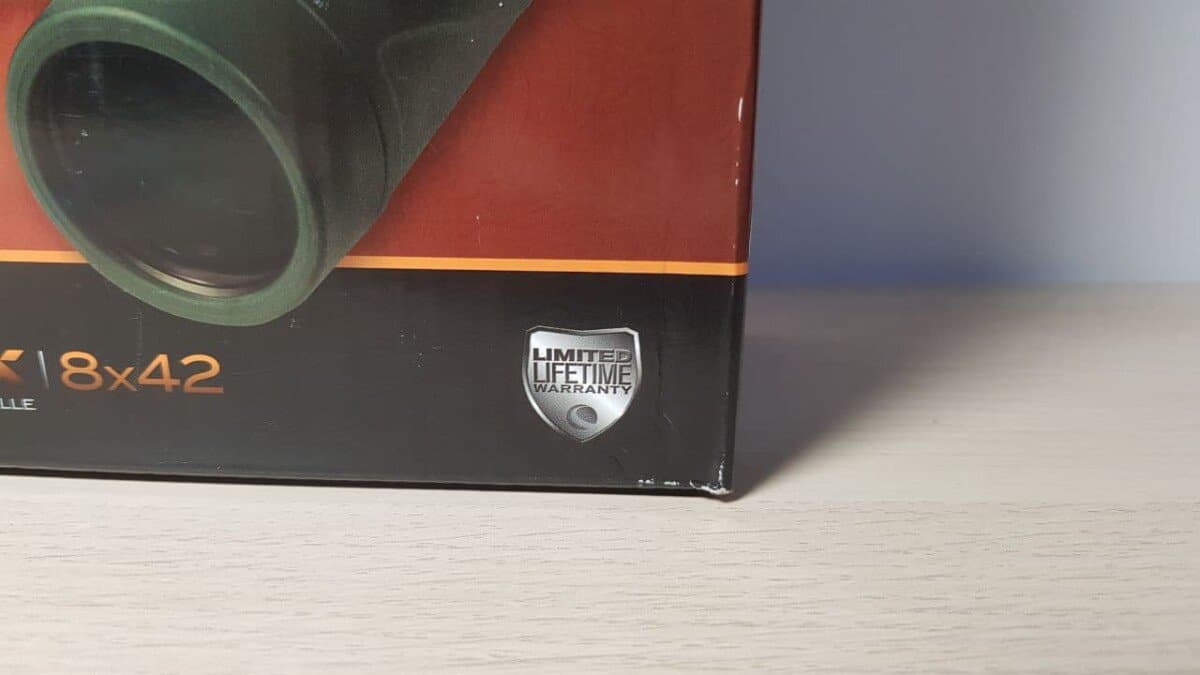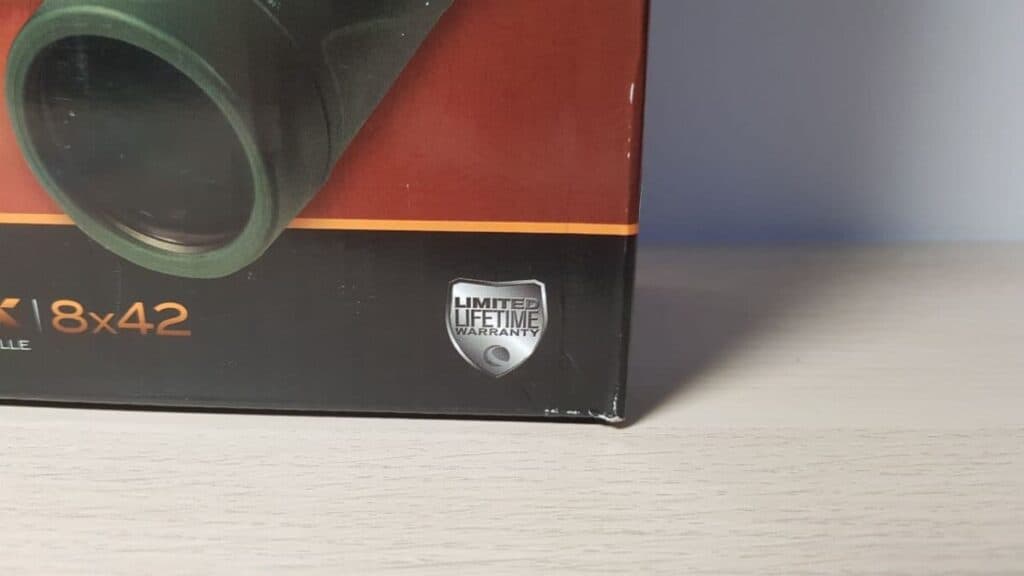 The binoculars also comes with a limited lifetime warranty by Celestron, so there's no worry if the pair of binoculars you received has any defects that came with the manufacturing! Purchase in peace! Also, one of the reasons why I spent my money on this pair instead of other brands with lesser-known names.
A Look At Its Features
Specifications
Here's a full table of its specifications for those who'd like to know the details. All specifications are copied from box packaging as seen in the picture below.
| | |
| --- | --- |
| Magnification | 8x |
| Objective Lens Diameter | 42mm |
| Lens Coating | Fully Multi-Coated |
| Angular Field of View | 7.4 degrees |
| Linear Field of View | 388 ft / 129m @ 100 yds/m |
| Close Focus | 6.5ft / 2m |
| Eye Relief | 17.5 |
| Exit Pupil | 5.2mm |
| Roof Prisms | Phase Coated BaK-4 Prisms |
| Entire Binoculars | Waterproof and Fogproof |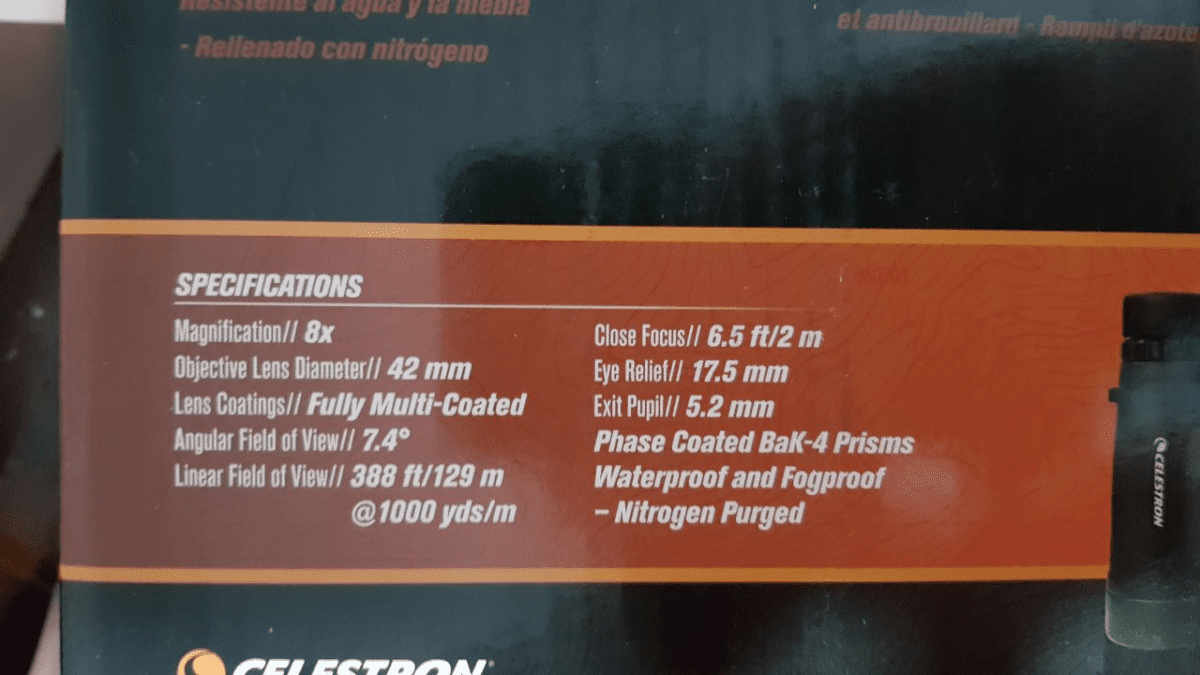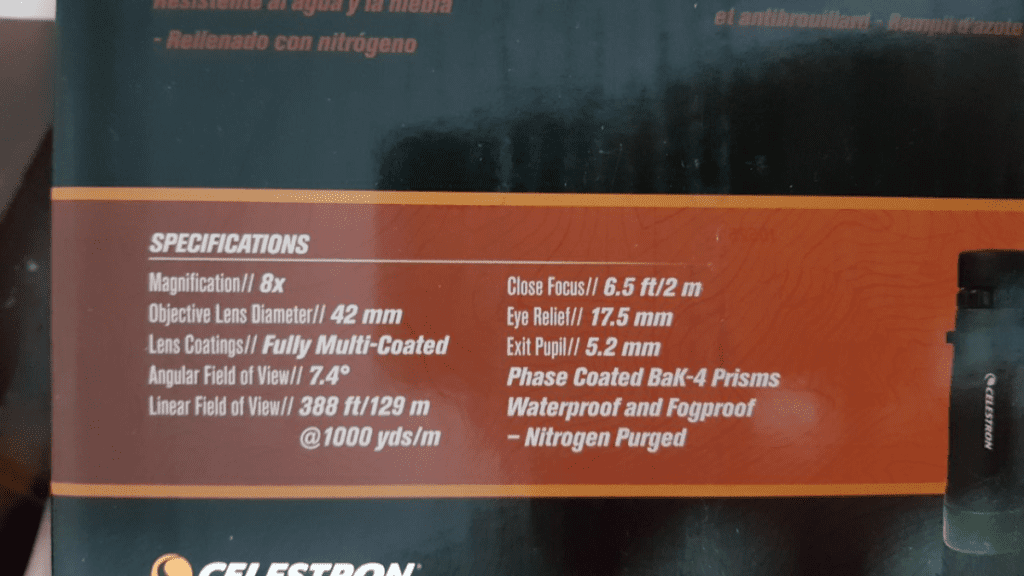 What's In The Box
Here's what the box looks like when I took it out of the Amazon package.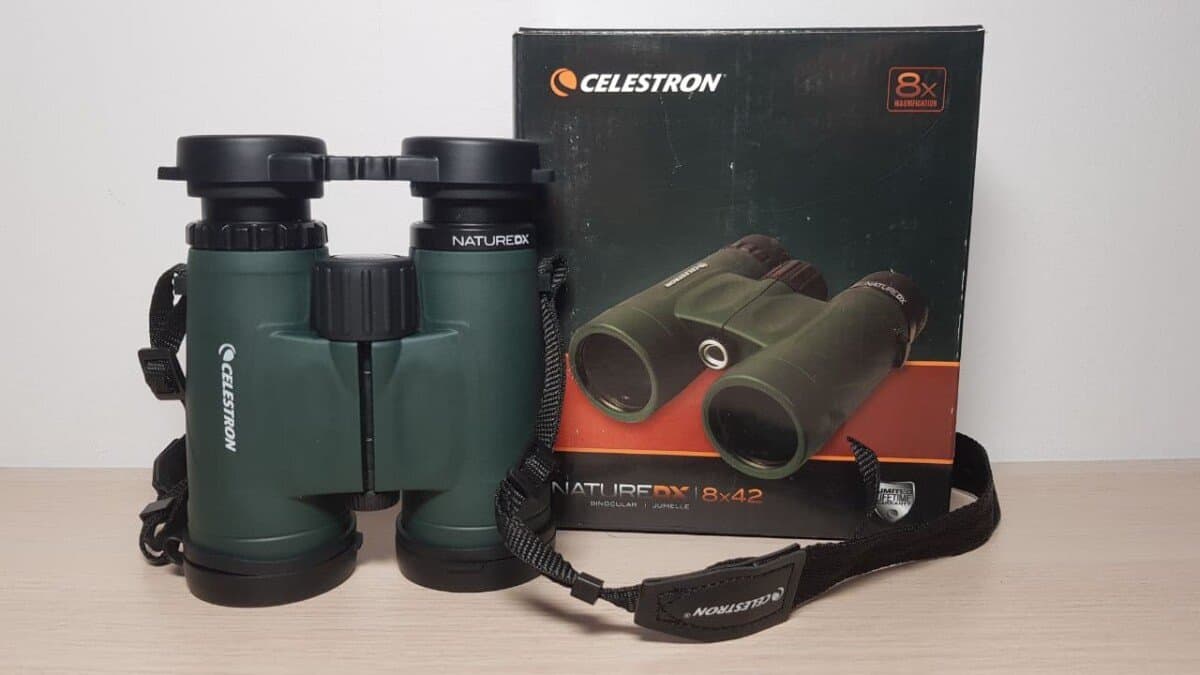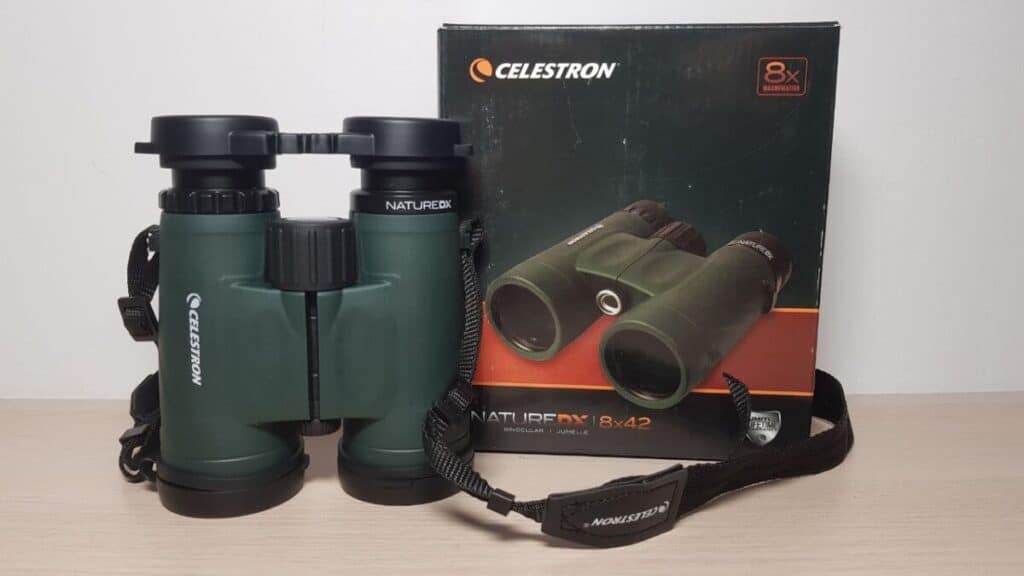 Here's a list of accessories included in the packaging
1. Objective Lens Caps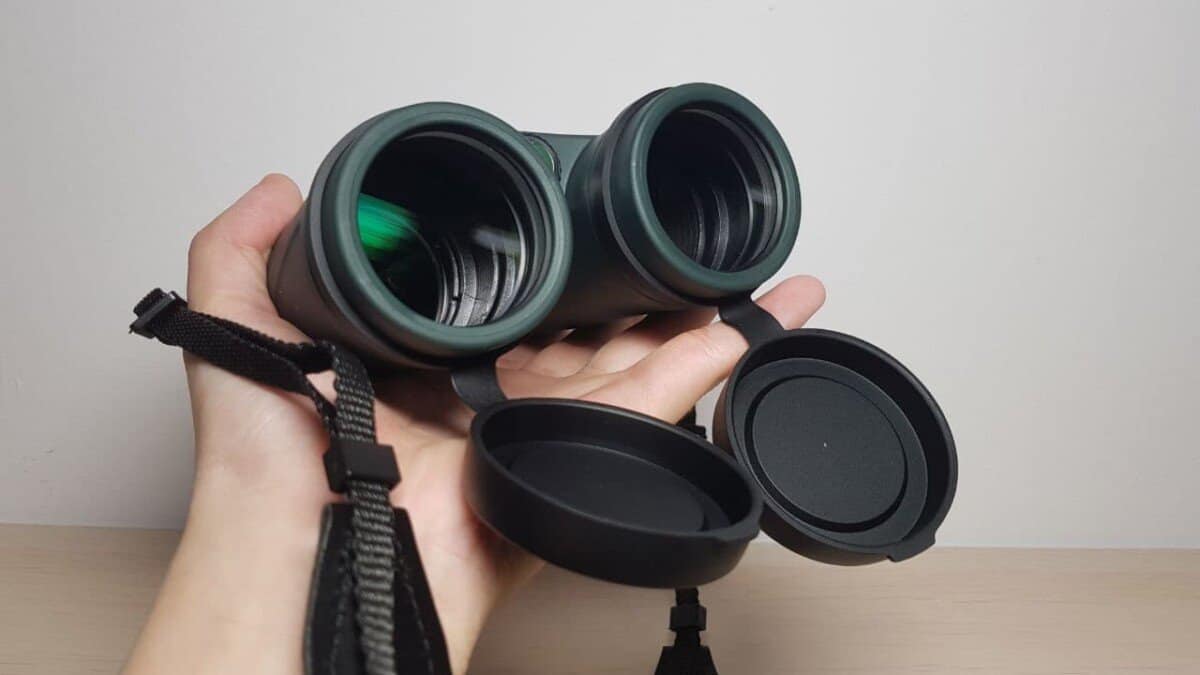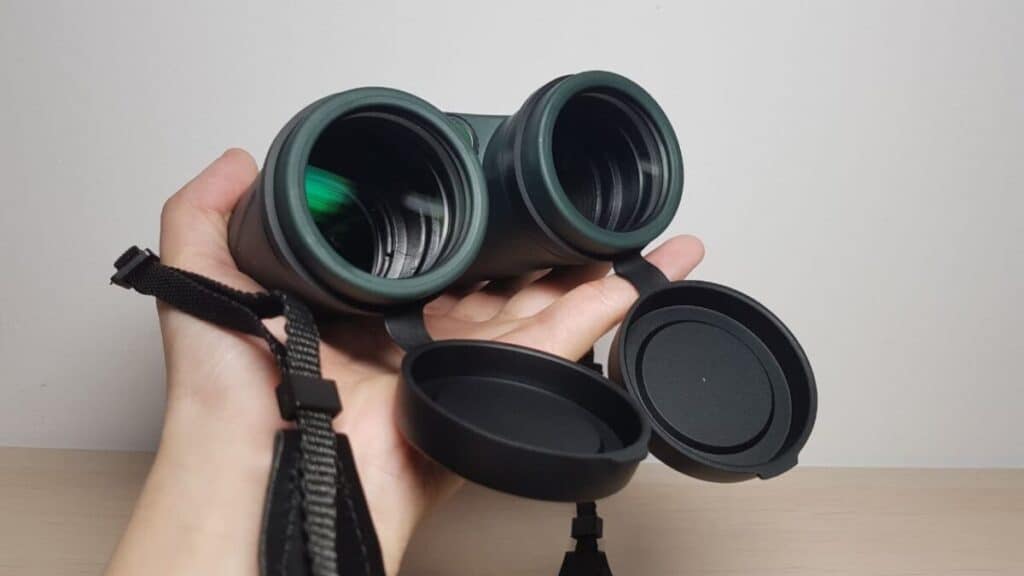 These caps work fine and I usually keep them on at all times when I go birding. I want my pair of binoculars to last a long time so I'll keep them on when I'm not actively searching for a bird. I really like the feeling of closing these lens caps, it has a little vacuum effect to it so it feels good!
2. Rainguard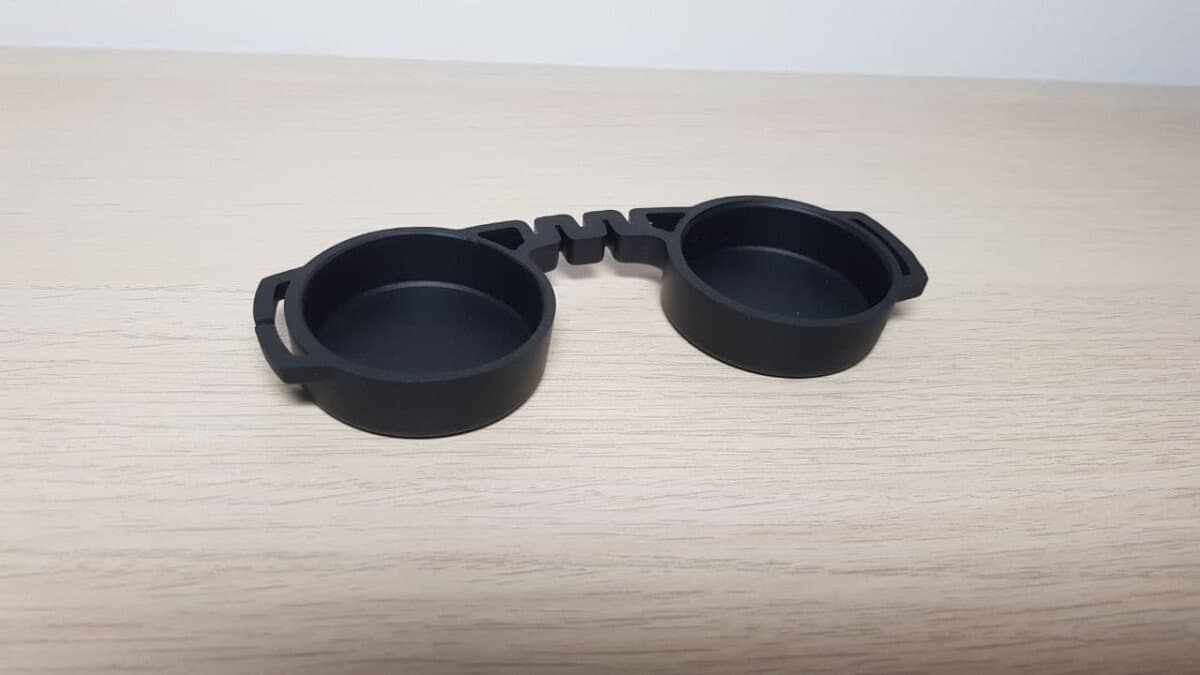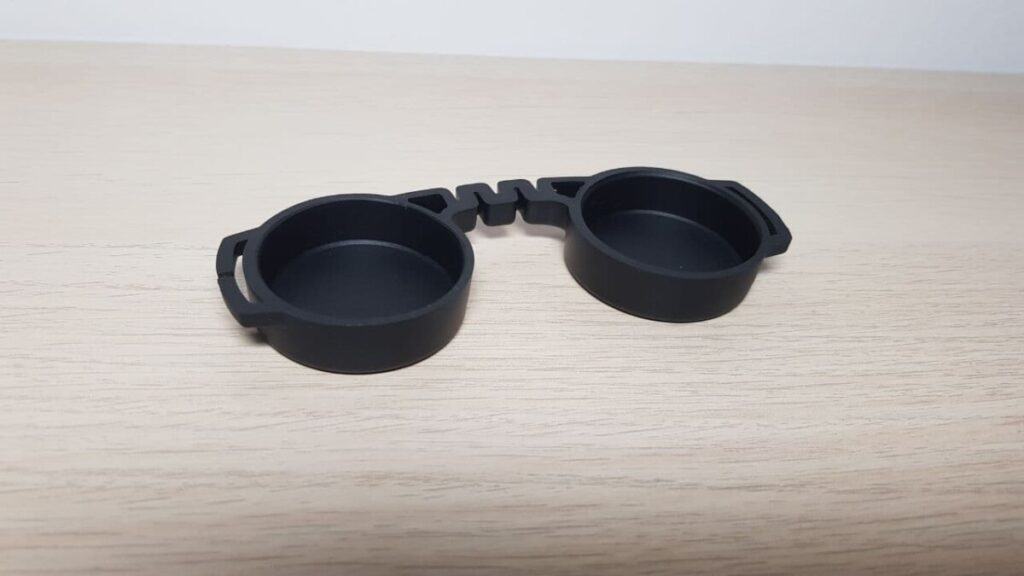 I usually keep this rainguard on when not using the binoculars. However, when I take out my binoculars to wear on my neck, I leave this in my backpack so I won't lose it. It's also such a hassle to take them off everytime so yeah! I recommend putting this on when it rains though! You wouldn't want dirty water entering your lenses.
3. Neck Strap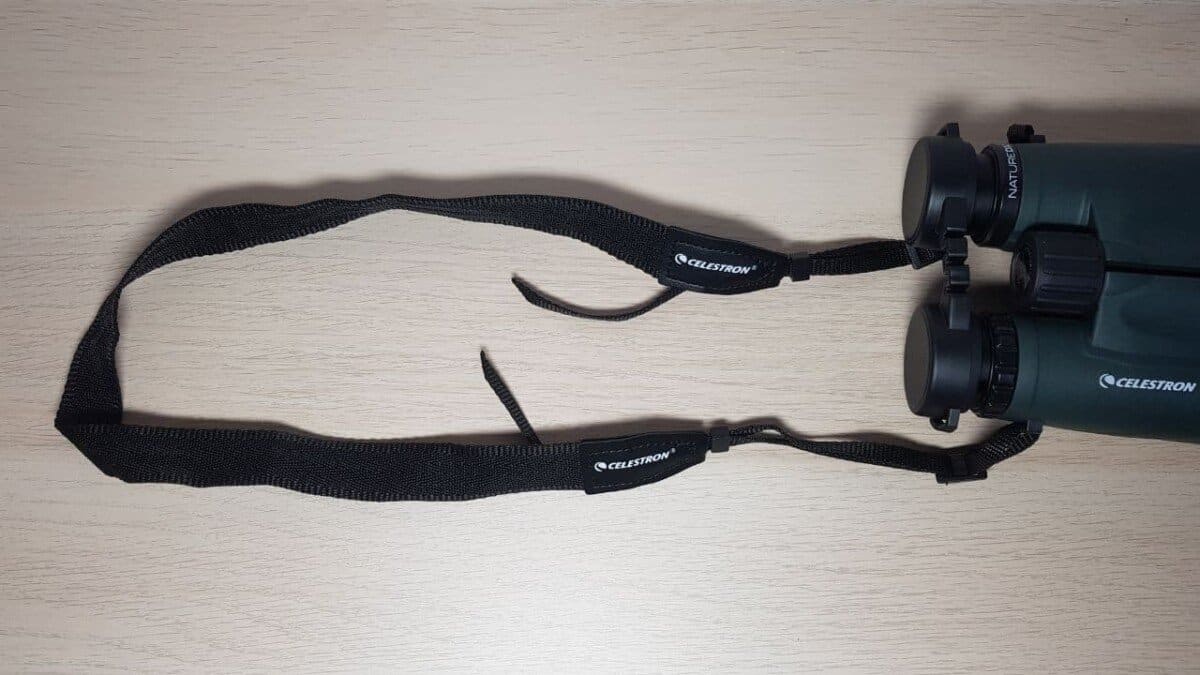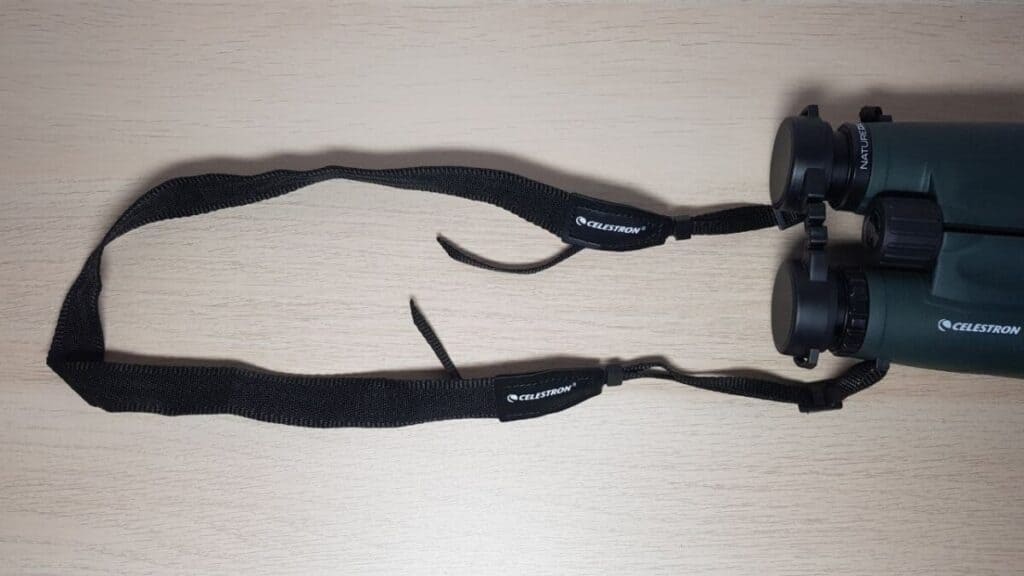 The neck strap was good because it has a thick width and doesn't cut into my neck like my previous pair of binoculars. The only small issue is that the excess straps can get too long and in the way when I fasten the neck strap to fit my height. (I'm 5'7).
4. Carrying Case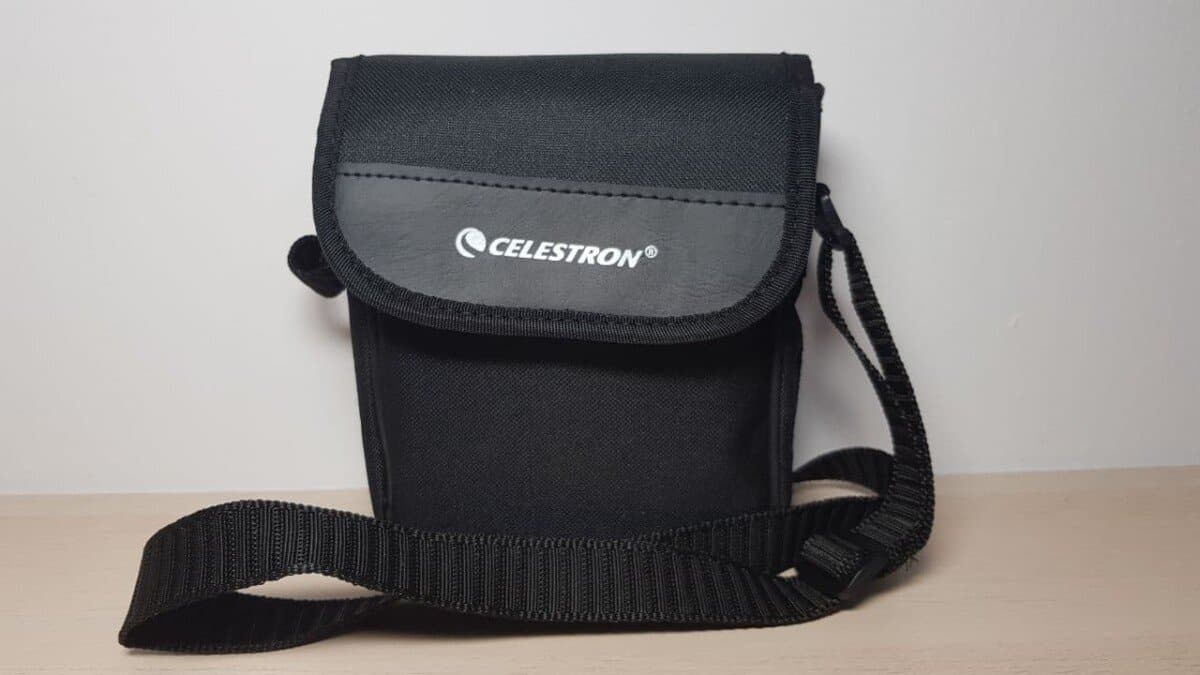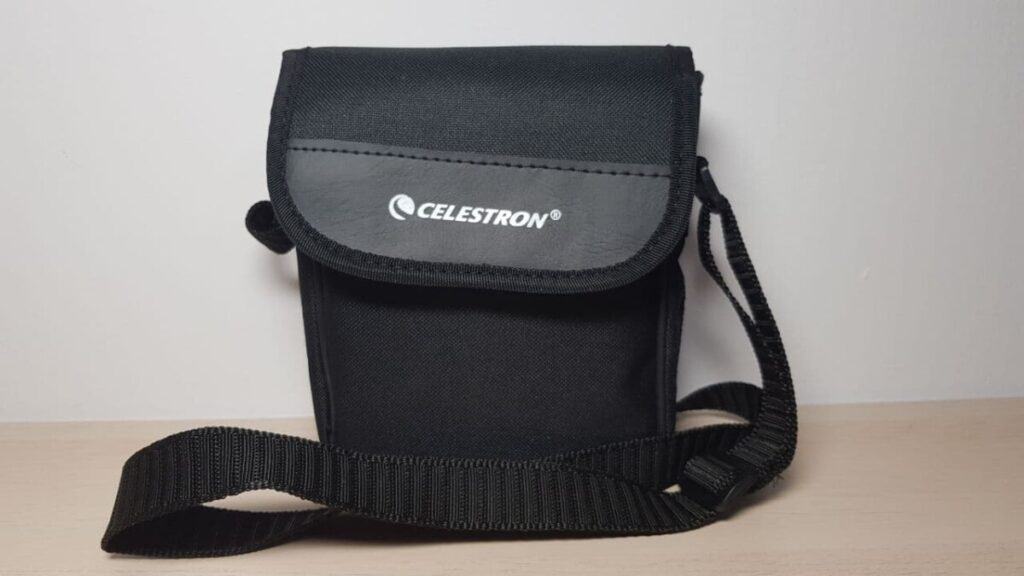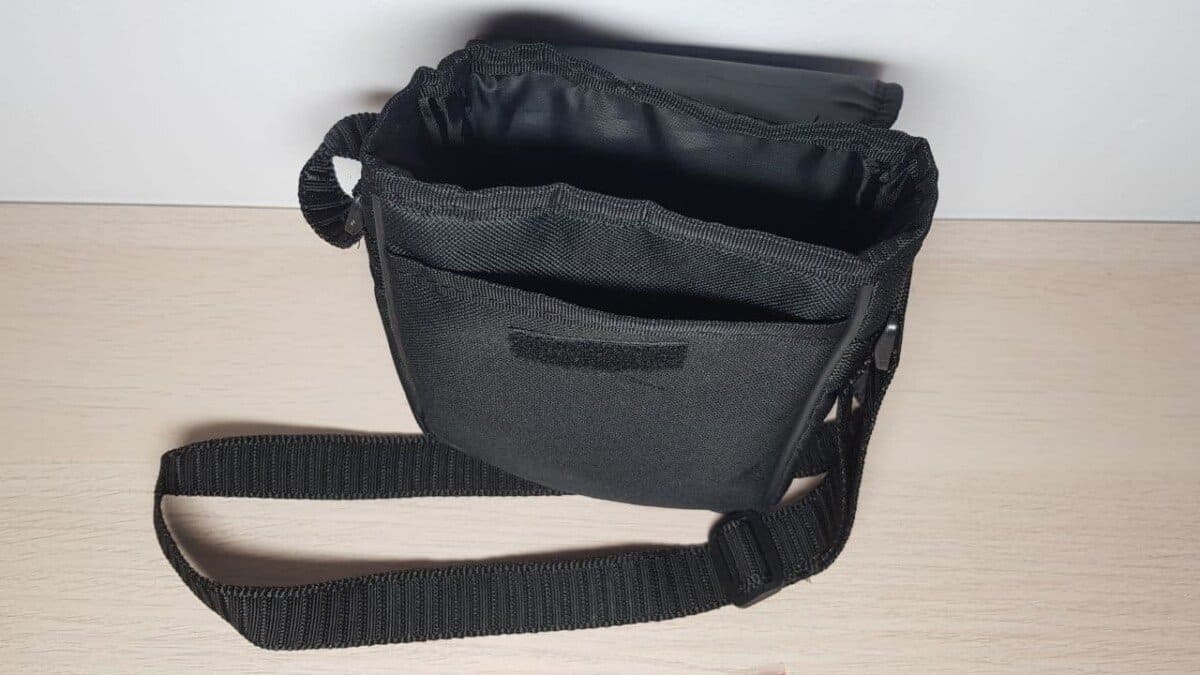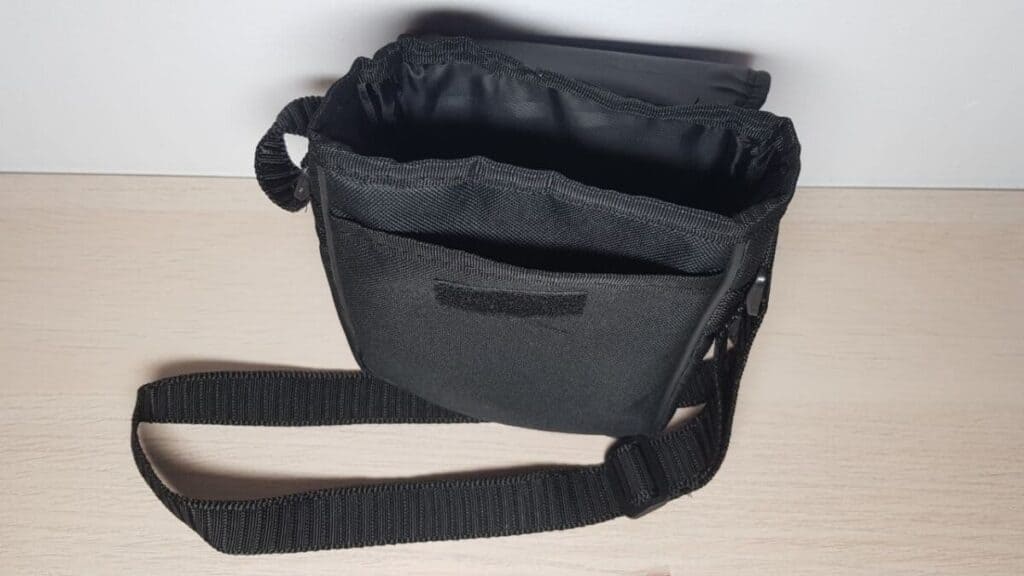 This bag works well but I wouldn't carry it around only to go birding. I usually use this as a case and not a carrier. I put it in my bigger backpack when I place my binoculars around my neck.
5. Lens Cloth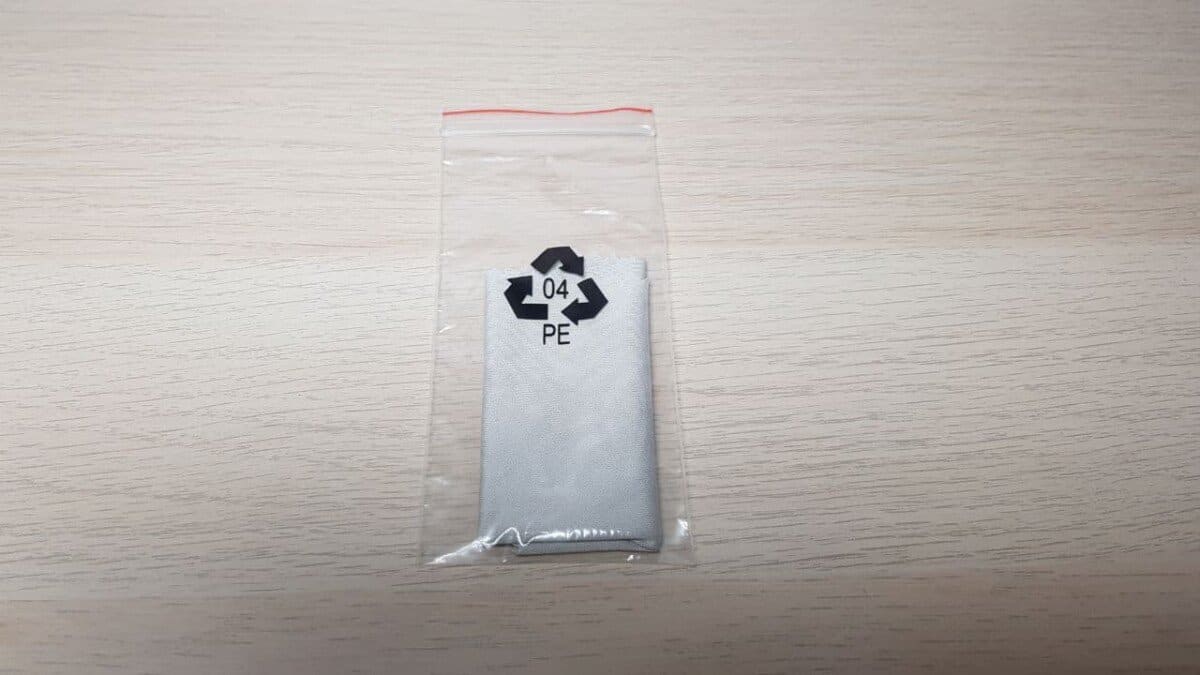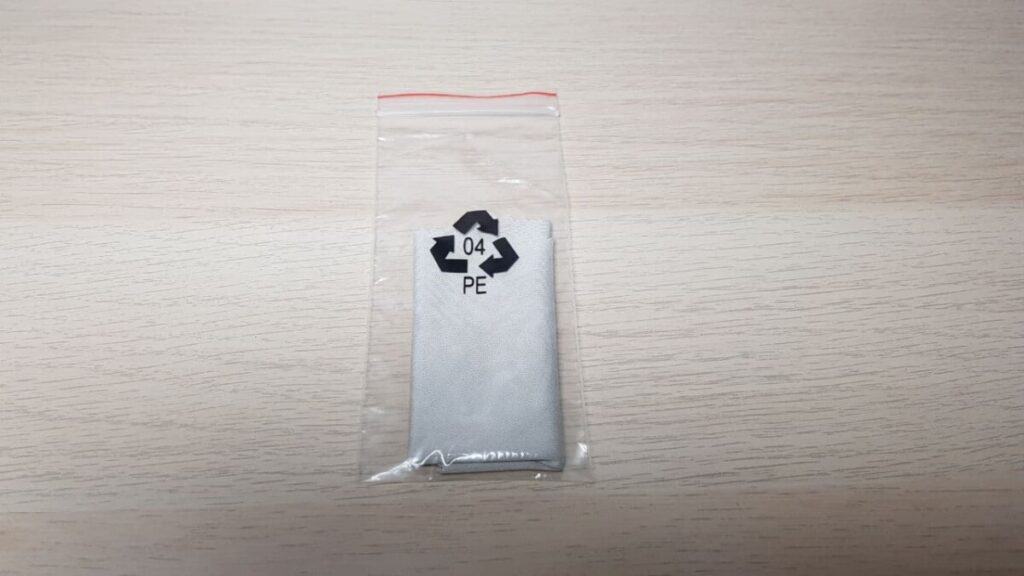 Lens cloth works fine with no issues and irregularities. Keeps my binoculars lenses clean!
All in all, I would say that the pair of binoculars come in a complete set so that you can get started with birding right away without the need to get any extra accessories/parts.
Video Demonstration and Review
Check out a video demonstration and review that I did on this pair of binoculars below. It runs through the good points and bad points of my purchase.
Where To Buy
If you'd like to purchase this pair of binoculars, you can get it from Amazon here. (affiliate link)
Final Thoughts
Thanks for reading through my review and I hope that you find this complete review of the Celestron Nature DX 8×42 Binoculars useful! All the best in your journey in birding. Happy birding!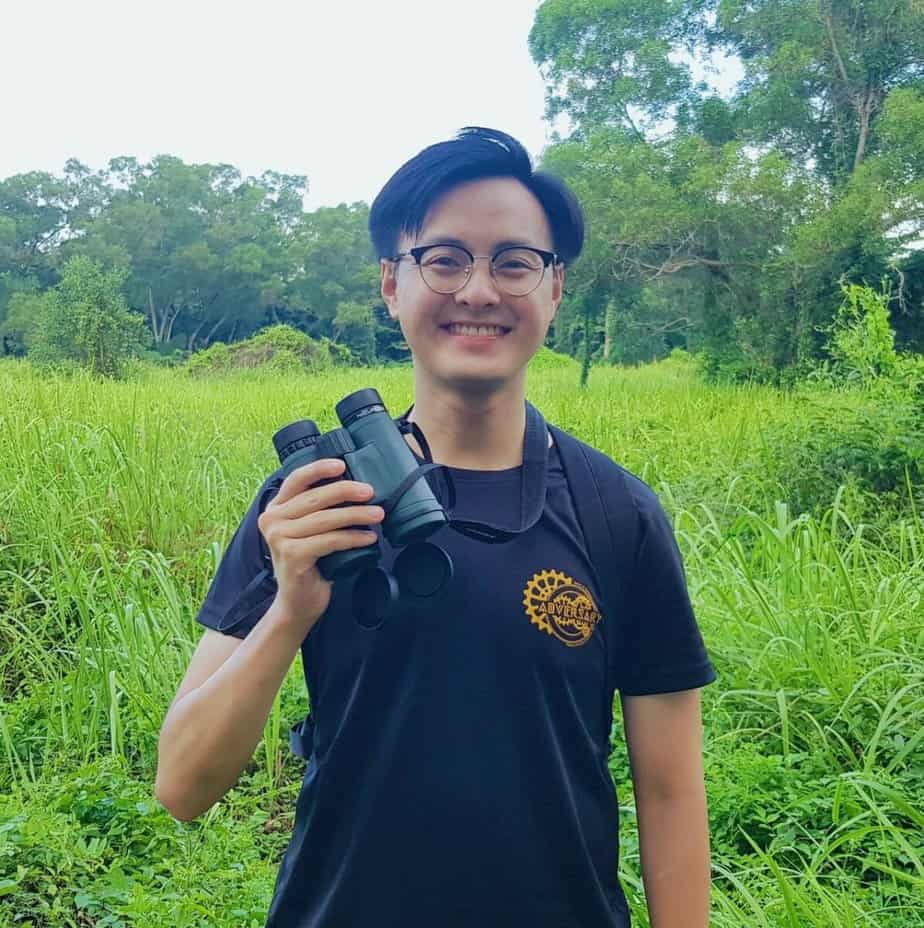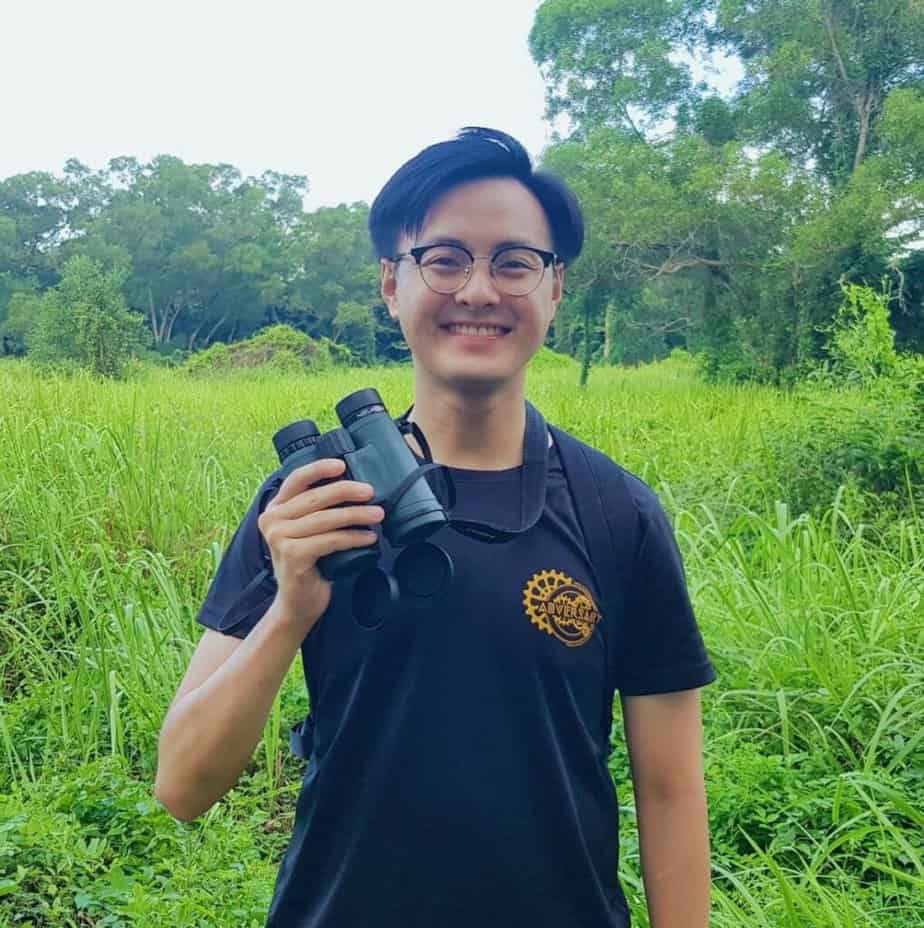 Justin is the founder and author of Birding Outdoors. He is a Nanyang Technological University (NTU) alumnus with a Bachelor of Biological Sciences and a former data analyst.
Now, Justin runs the Birding Outdoors blog full-time, hoping to share his deep love for birds, birding, and nature with others.
To unwind, Justin enjoys gaming and reading.