Ever had a concrete bird bath that you want to seal up but you just don't know which non-toxic ones are out there?
Or maybe your bird bath has started to leak water and you need a quick fix for it?
No worries, I can help you out!
Just a few days ago, I was just wondering the same thing: "What can I use to seal my bird bath?" I found no answers online so I went to do my own research found an answer! Here's what I found:
Bird baths can be sealed using non-toxic safe sealers such as polyurethane sealers. Other sealers that are safe for bird baths include those sold by Gorilla, Flex Seal, Krylon, and Rust-Oleum. However, these sealers for bird baths are only safe once they are fully cured.
It's definitely important to ensure that the sealers we use are safe for birds! In this article, I will cover this topic in greater detail.
Read on for more!
1. Why Bird Bath Sealers Need To be Non-Toxic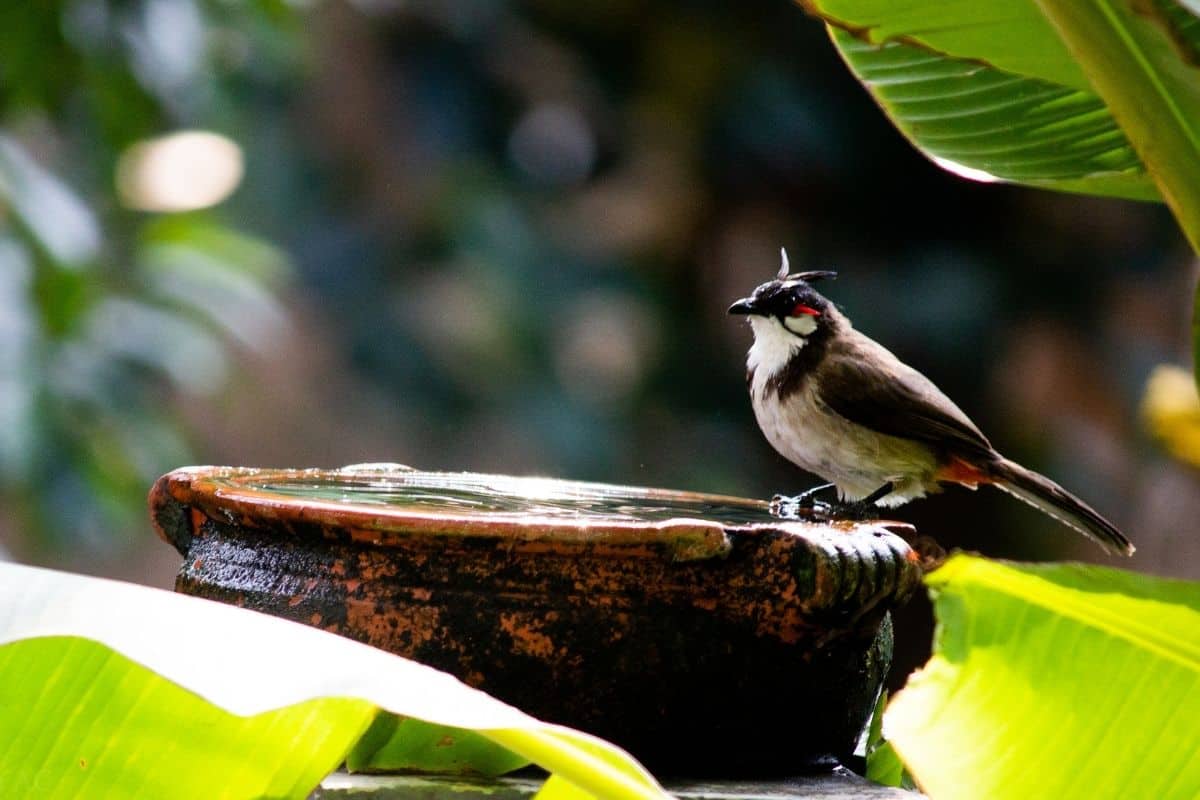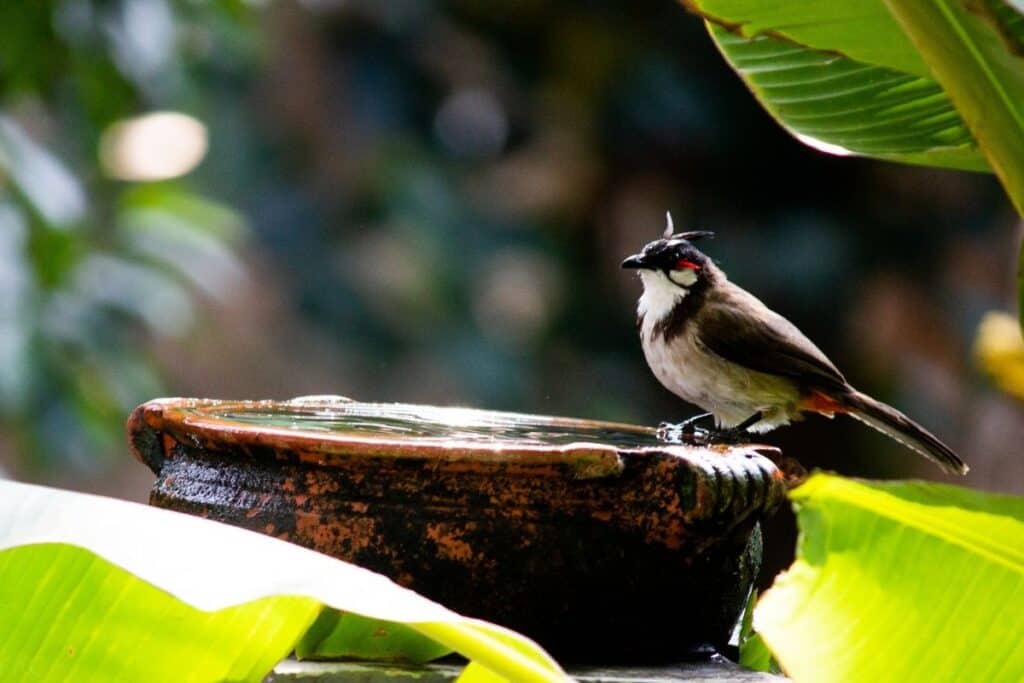 Bird baths are places birds go to enjoy the clean water source for both their bathing and drinking purposes. It's only responsible for us to make sure that our beloved birds are safe when they use our bird baths!
In case you need some guidance, I wrote another article on how to keep your bird bath clean, I'll link it here!
The main purpose of bird bath sealers is this:
Bird bath sealers protect the paint and concrete underneath from water and UV damage.
If the bird bath is not properly sealed, it can lead to the bird bath falling apart and unsuitable for use anymore! Now that's a disaster we want to avoid altogether.
Why do bird bath sealers need to be non-toxic then?
Bird bath sealers need to be non-toxic because they are in direct contact with water and with the birds. Sealers that are not appropriate for bird bath usage will either start to leak into the water, or start peeling off into the water over time.
Moreover, if you have painted your bird bath prior to this, you may need to further waterproof your bird bath!
Any random concrete sealers that you use to spruce up your garage won't work, because they may be unsafe for birds.
Also, check out an article I wrote here on safe paints you may want to use on your bird bath before you seal it!
When birds drink and bathe in the water in a bird bath, they could suffer from great harm and even die.
Thus, it's important to pick a safe birdbath sealer that we can use for our concrete bird baths!
Check out another article I wrote on the best colors to paint bird baths here:
2. Best Non-Toxic Sealers For Bird Baths

You'll need to apply some sealant if you want to ensure that it's really waterproof and for it to last longer!
Here are 3 reasons why you need to apply sealant, especially after a paint job:
It provides UV protection to the paint, allowing it to last longer.
It acts as a waterproof layer on top of the paint.
It prevents the buildup of dirt on the paint
Think of it as an invisible layer to seal it all up!
When dirt falls onto the birdbath, the sealant protects the paint from it and is easily cleaned off. I would also suggest using a clear and non-yellowing sealer to avoid an unwanted yellow/white tint on your paint job.
RECOMMENDED Sealers for Bird Baths With Paint:

You'll see that I recommend the two sealers above. There's actually a reason why I do so!
When you apply a sealer to your bird bath, you'll need to first consider the type of paint that you applied to the bird bath before spraying over.
The best part about these two sealers above is that they are CLEAR! This means that your bird bath will look exactly the same as you did before, albeit a little more glossy due the waterproof layer.
Clear sealers for bird baths such as these are the best if you have painted some colors underneath too!
If you used oil-based or latex paint, use the Gorilla Waterproof Spray, if you painted acrylic paint, use the Krylon Spray instead!
However, if you did not paint your bird bath with any paint, and you are directly applying your sealer onto the concrete brid bath, then you should consider something stronger that can really seep deeper into the concrete and make it waterproof!
As a side note, if you're just wondering what kind of paints are safe for birds in a general sense, you'll definitely need to check out this summarized article I wrote where I unpack all you need to know about non-toxic paints for birds!