Best Wood Types For Bird Houses (With comparison table!)
The type of wood you choose is very important when building bird houses! I was recently very interested in making my very own wooden bird house, so I took to the internet to find out what would be the best type of wood for building bird houses. Here's the main gist:
The best wood type for bird houses is Cedar. Cedar, as compared to other woods, is very resistant to sunny and rainy conditions, and is known for its durability (10-15 years). Other options include pine, teak, redwood, oak, and cypress wood.
While cedar may be the best wood for building bird houses, there are some other caveats that you may have to consider such as its costs, receptivity to paint, warmth, and durability when you are picking out your ideal wood. Read on to find out more options for picking out your ideal wood.
Choosing The Right Type Of Wood
I'm sure you're here because you wanted to know which type of wood is best for building your bird house. Generally speaking, the best type of wood that I would recommend for building a bird house would be Cedar. I pick it for its great balance of properties after comparing it with the other wood options. Let's learn a bit more about Cedar.
Properties of Cedar
Cedar is known best for its superior insulation properties. What this means is that the birds who settle in to your bird house will be able to stay warm during the cold winter months. In addition, during rainy weather or during rainy seasons, cedar does not morph in its shape over time. If left in both the sun and the rain, it is particularly resistant to rotting as compared to other types of woods.
Cedar bird houses are really durable as well. They are known to last for as long as 10 – 15 years due to their weather, climate, and insect-resistant properties. I would definitely recommend cedar for those of you who are looking to place your bird house in an environment that is more exposed to the elements (i.e. forests, foliage). In addition to its functionally superior properties, the look of the wood is also aesthetically pleasing and looks refined, even if you decide not to paint your bird house.
One particular drawback of cedar bird houses is that it is relatively costly as compared to certain other wood types such as pine. Though it may be costly, you should also consider its value over time, as it will last longer than the typical pine bird houses. One thing to note: it is still cheaper than Teak! By the way, if you're looking to purchase some cedar from Amazon, here's a link to some I found.
Types of Wood
Though cedar is the recommended wood of choice for building bird houses, you should still consider other types of wood if you plan to build the bird houses on a budget, paint your bird house easily, or even if you want a robust and durable bird house that will last for ages.
Other Wood Options:
1) Pine
I would recommend using pine for your bird house if you are looking to build one or a budget. It is inexpensive and it is extremely resistant in hot temperatures and in hotter climates. It can even take extremely hot temperatures such as heatwaves.
Pine is also a really good wood to choose if you decide to paint on it. It absorbs paint particularly well as compared to the other woods. As pine is more commonly found in the US, if you happen to find some lying around, or happen to know someone with some extra planks of pine wood to spare, why not make a bird house out of it by yourself? Pine is relatively easier to cut out by yourself too!
2) Teak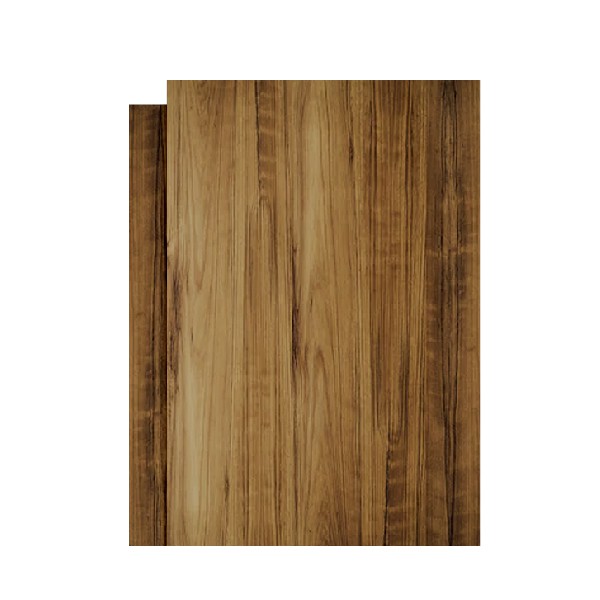 Teak is known for its high price but also its extremely good quality and durability. Pick teak if you are looking to a bird house of good and lasting value as it is extremely resistant to the outdoors, and much more so than any other of the woods mentioned in this article!
Naturally, it is resistant to weather, rot, and also insects. When you put your bird house, you don't have to fuss if the bird house has started to rot or not because you know that it will last. From my last memory of rotting wood, I'm sure you wouldn't want the cute little birds to live in a rotting wood bird house! Choose peak if you are okay with a higher cost, but low maintenance.
3) Redwood
Redwood has a history of being over logged but has recently regained attention again due to its unique color and textures. While many may choose it because of its aesthetic looks, redwood tends to get stratches and dent very easily and require maintenance. If you're okay with putting your bird house up for the short-term or don't mind doing some maintenance to replace panels of wood occasionally, then pick redwood for its uniqueness!
4) Oak
Oak, I would say is for you if you do not wish to use any paints, but still want it to be prominent when hanging out in your backyard/garden. Oak woods have a very nice refined and natural woodsy look, so you would not have to spend time decorating it. I would pick it you wanted a fuss-free material for your bird house.
If you're choosing to opt for oak, do consider that it may darken slightly over time due to exposure to oxygen and UV light. This process is unavoidable, but it is good to keep it in mind if you're wondering about it a few years down the road.
5) Cypress
Cypress is a wood that you should consider if you are living in a tropical climate or a wetter climate. This is because cypress has a natural water-repellent property that protects it from any water damage over time.
One thing to note: If you've worked with cypress before, you would know that it gives off a distinct, somewhat sour odor while being worked.
Its grain is typically straight and it has a medium texture to coarse texture. Any raw, unfinished wood surfaces tend to feel a little greasy.
Which Wood Suits Your Purpose?
Now you may be wondering: "With all these choices, which do I actually choose?". I've gotcha, don't worry. Here's a summary table of the main points of each type of wood and why I recommend them:
Type of Wood
Key Points
Recommended For
Cedar
– Weather-resistant
– Climate-resistant
– Insect-resistant
– Slightly costly
Someone who wants a good balance of cost and durability
Pine
– Good for painting
– Resistant to high temperatures
Someone who's building on a budget
Teak
– High durability to weather, climate, and insects
– Costly
Someone who wants higher durability, low maintenance, and has a higher budget
Redwood
– Unique red color
– Weather resistant
– Scratches easily
Someone who wants a unique wood color
Oak
– Nice natural look without any paints
– Darkens slightly due to oxygen and UV exposure
Someone who wants a nice woodsy look to their bird house
Cypress
– Water-resistant
– Rot-resistant
– Gives off a sour, earthy odor when worked on
Someone who lives in/places their bird house in a wetter environment
Final Thoughts
While there are many options of wood types you can choose from for your bird house, stick to those options that suit you best and your environment. All the best woodworking, and thereafter you will enjoy the fruits of your labor when you see birds enter and nestle into your bird house! Happy birding!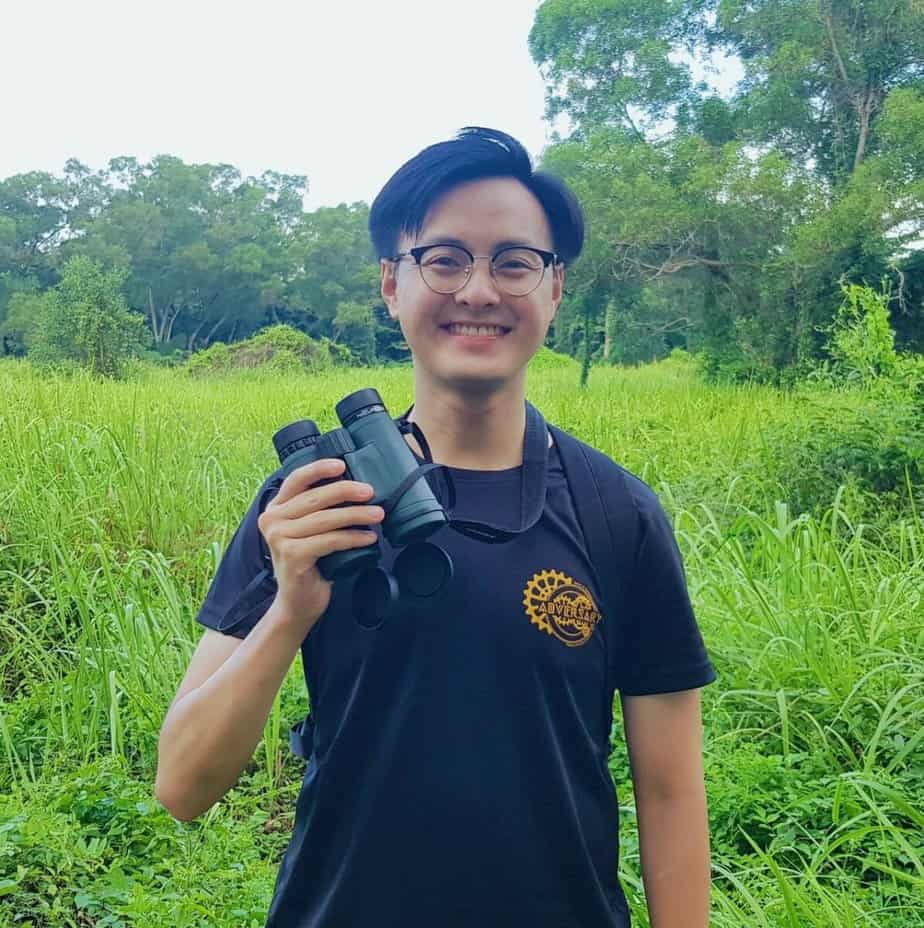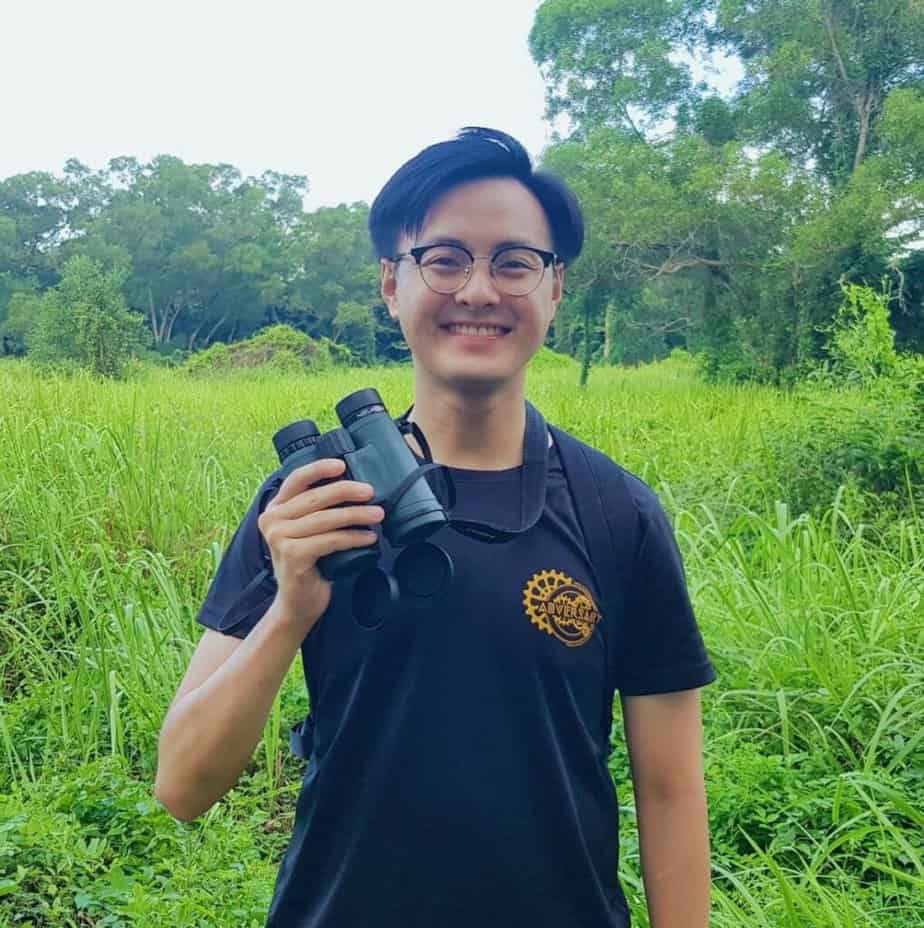 Justin is the founder and author of Birding Outdoors. He is a Nanyang Technological University (NTU) alumnus with a Bachelor of Biological Sciences and a former data analyst.
Now, Justin runs the Birding Outdoors blog full-time, hoping to share his deep love for birds, birding, and nature with others.
To unwind, Justin enjoys gaming and reading.