20 Funniest Bird Watching Memes (Guaranteed to laugh!)
We all know birding isn't all about serious twitching, chasing birds into bushes, and getting Warbler's neck! It's also about having fun and making memes out of it. I'm sure many of you birders out there can take a joke or two right? If not, then why did you click into this article?
Okay, enough talk about birding. Less talk, more memeing. All of the bottom listed memes are used in good fun and are not meant to be taken too seriously. (or not!) These memes were not created by myself.
1) Have You Seen My Inhaler?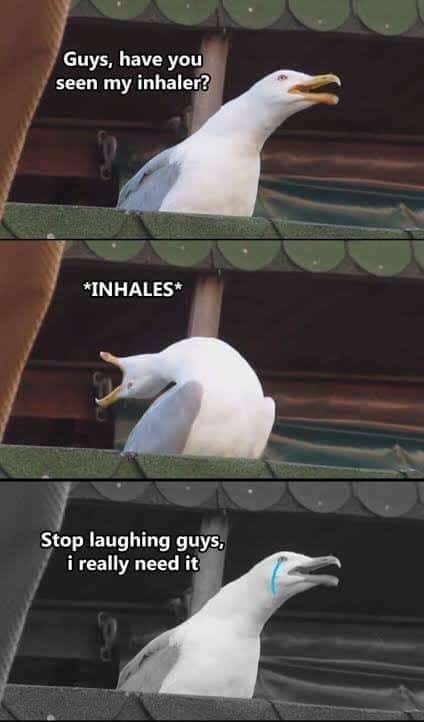 Have you ever seen a crying gull before?
2) Just Bird Feeder Things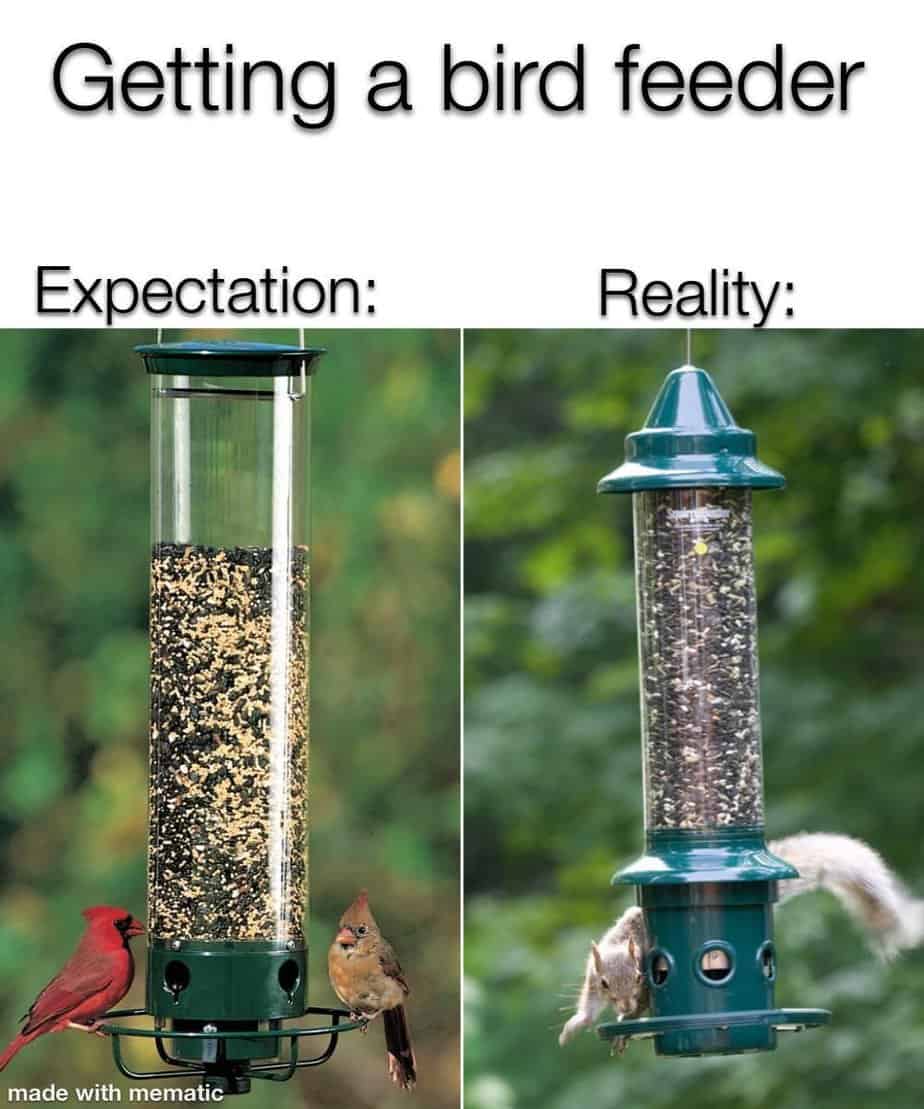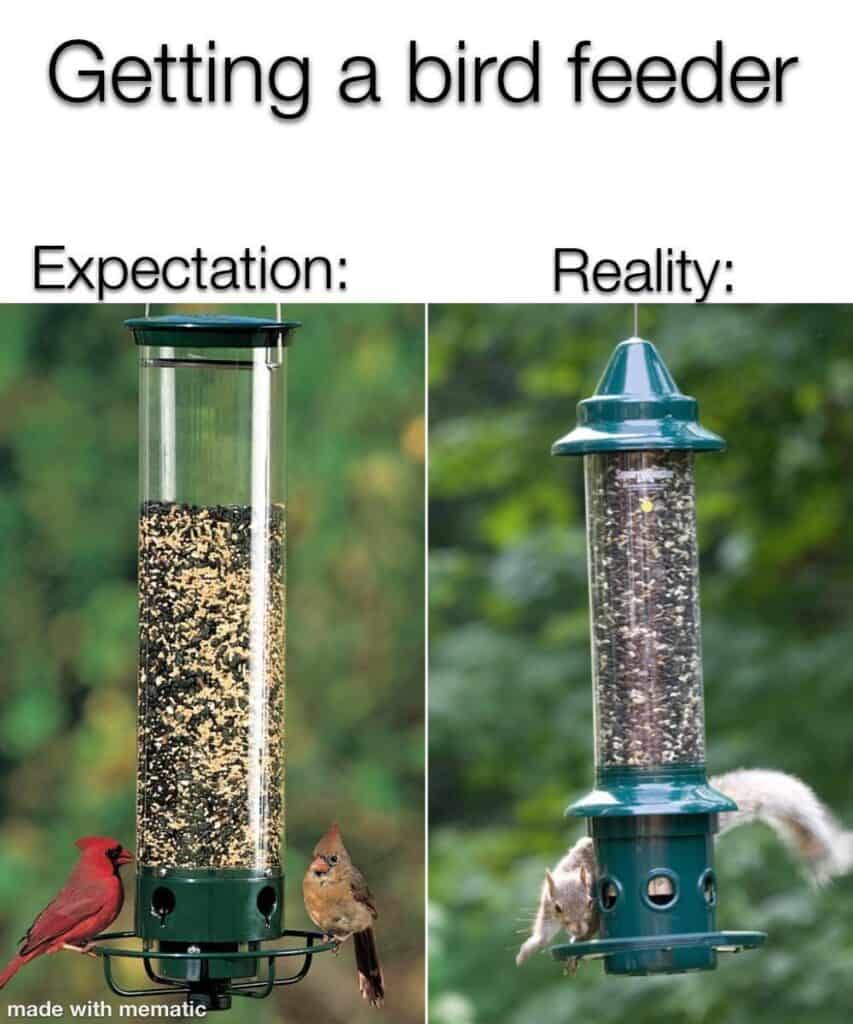 It's supposed to be a bird feeder, NOT a squirrel feeder! I'm sure that this is really common among those of you who are familiar with backyard birding. It can be such a pain to deal with these pesky squirrels who can somehow make their way onto the feeder…
3) Birds' Favorite Game: Hide and Seek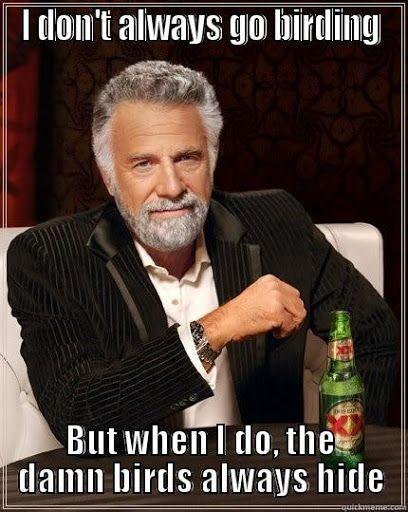 I always experienced this as a beginner birder, but soon I learn the best weather conditions, time of day, and even the calls can affect bird sightings. If you're curious about which time of day is best for birding, check out this article I wrote on it.
4) Shut Your Beak!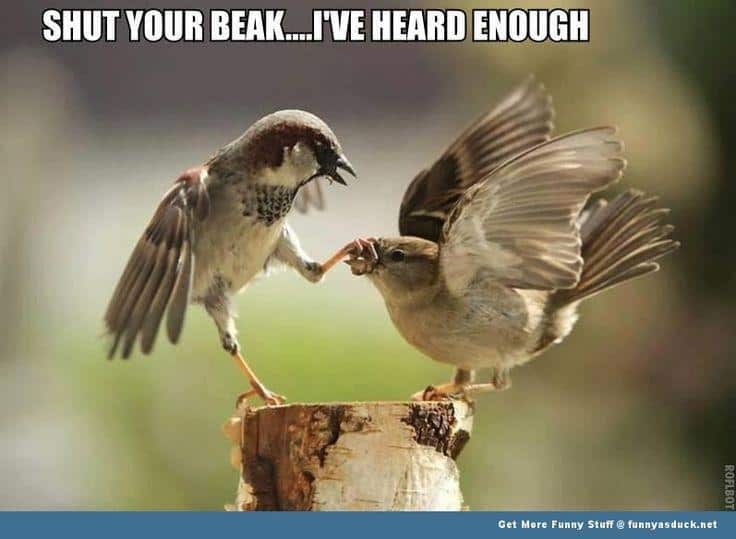 Now we all know how to shush another noisy birder out in the field. Just kidding! It seems like birds do have their squabbles too! But really, what great timing on this shot! I do wonder, though, what was the actual intent of the bird on the left?
5) You Need A Better Camera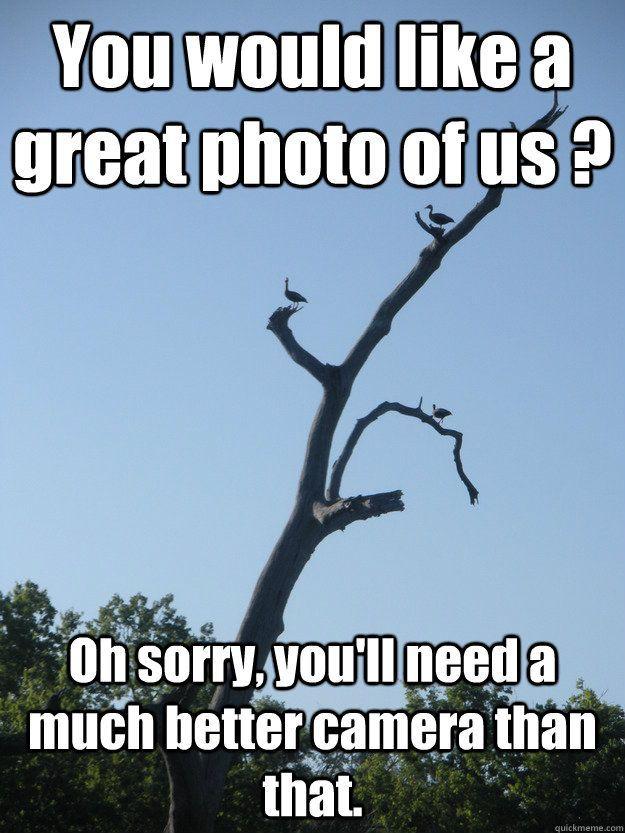 These birds seem to almost know their worth. Just spent a bomb on my camera, was worth it. If you didn't take a picture of the bird, did you really see it?
6) Birding Perspectives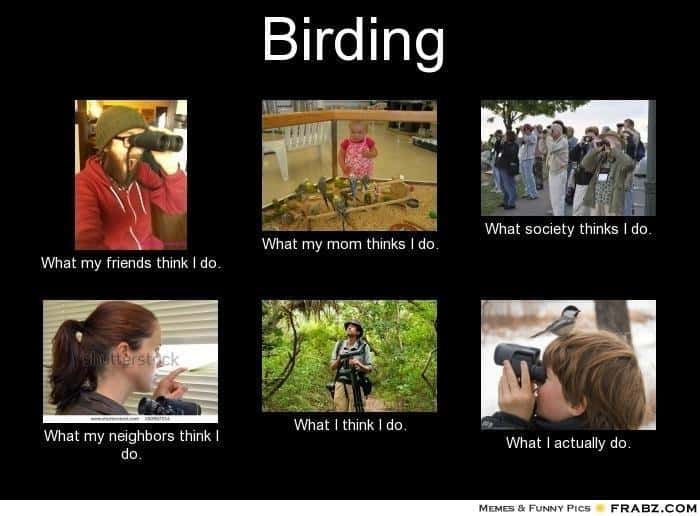 No matter how many years of experience in birding, sometimes it just feels like the bird is so close, yet so far. Darn, these birds can sometimes be really elusive! I sure do hope my neighbors don't interpret birding as spying.
7) Don't Let Them Squirrels In!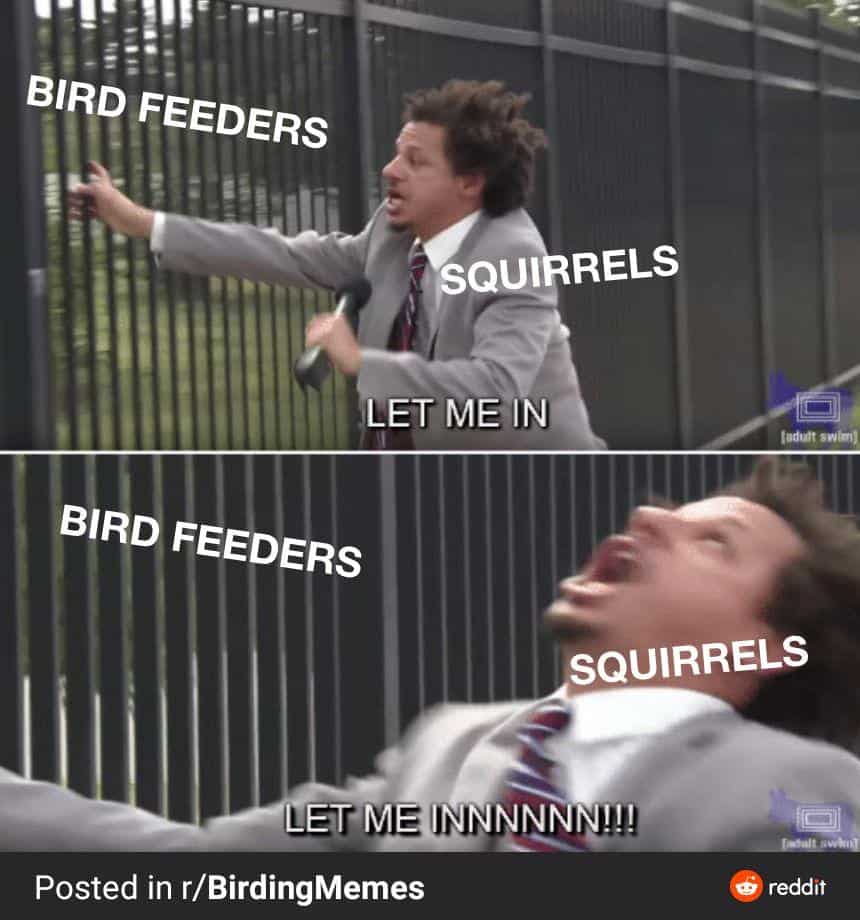 Another classic squirrel-stealing-birdfeed post. Squirrels, you cute, but the food ain't for you, honey.
8) Squirrels All At The Ready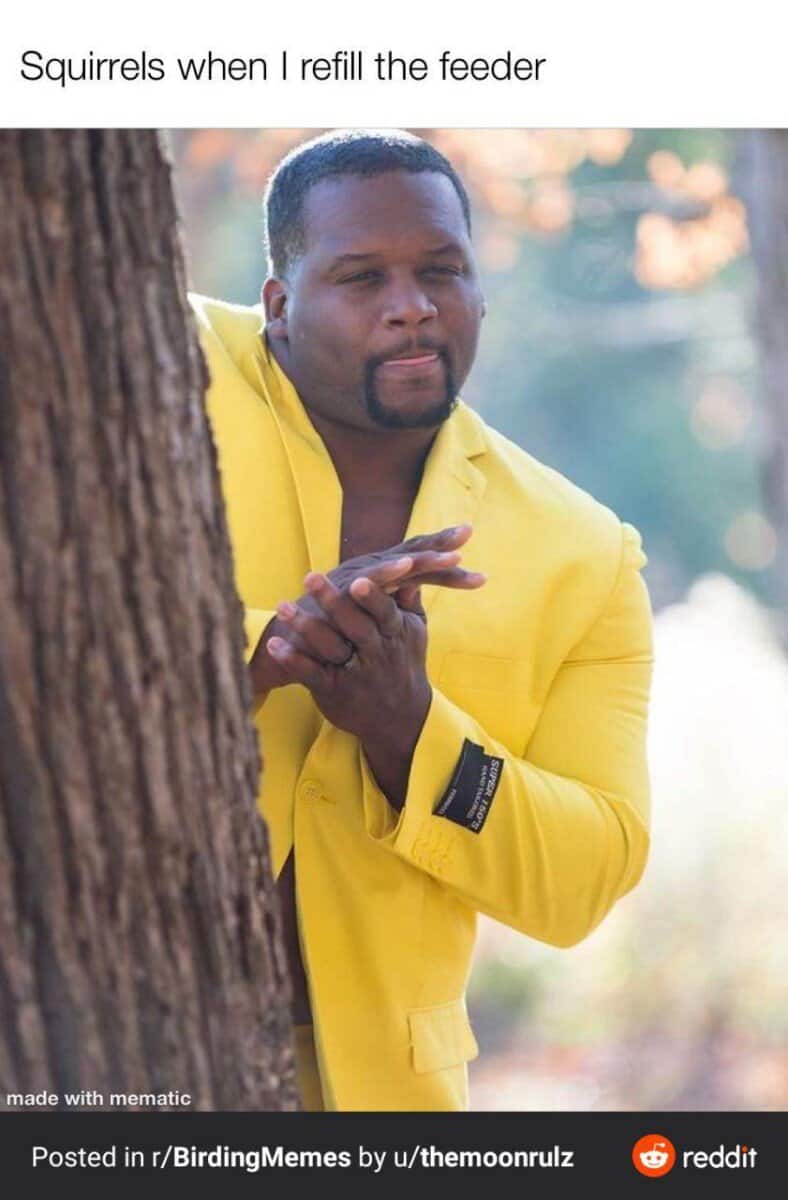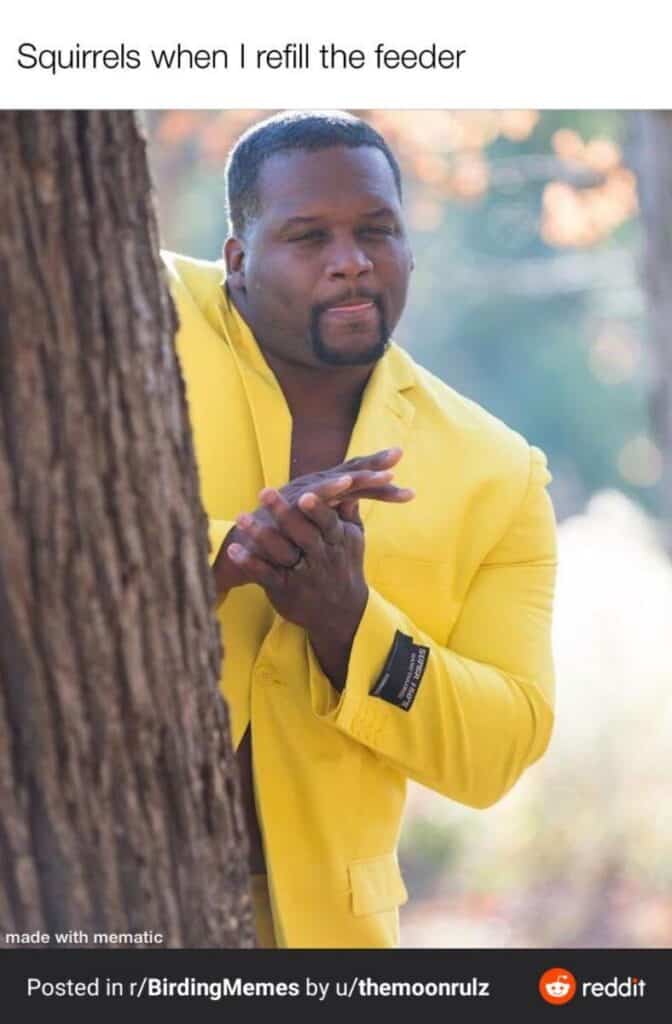 Sometimes if I look really closely, I can see the eagerness in their faces, just waiting for the right moment to strike. These pesky fellas just can't wait to steal more birdfeed. Time for me to think of another strategy…!
9) Dayum, Bird!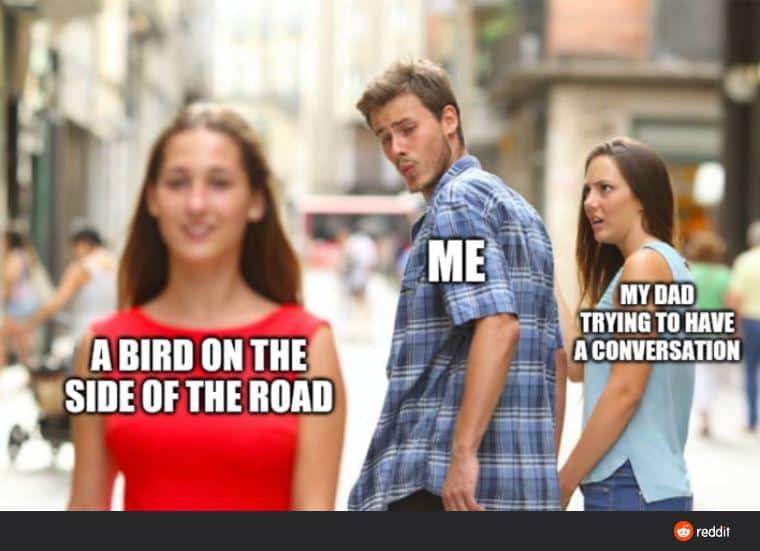 This happens all the time. I always lose track of what I was previously saying. Birding is love, birding is life. It can be done anywhere.
10) Social Distancing Is Great For Birding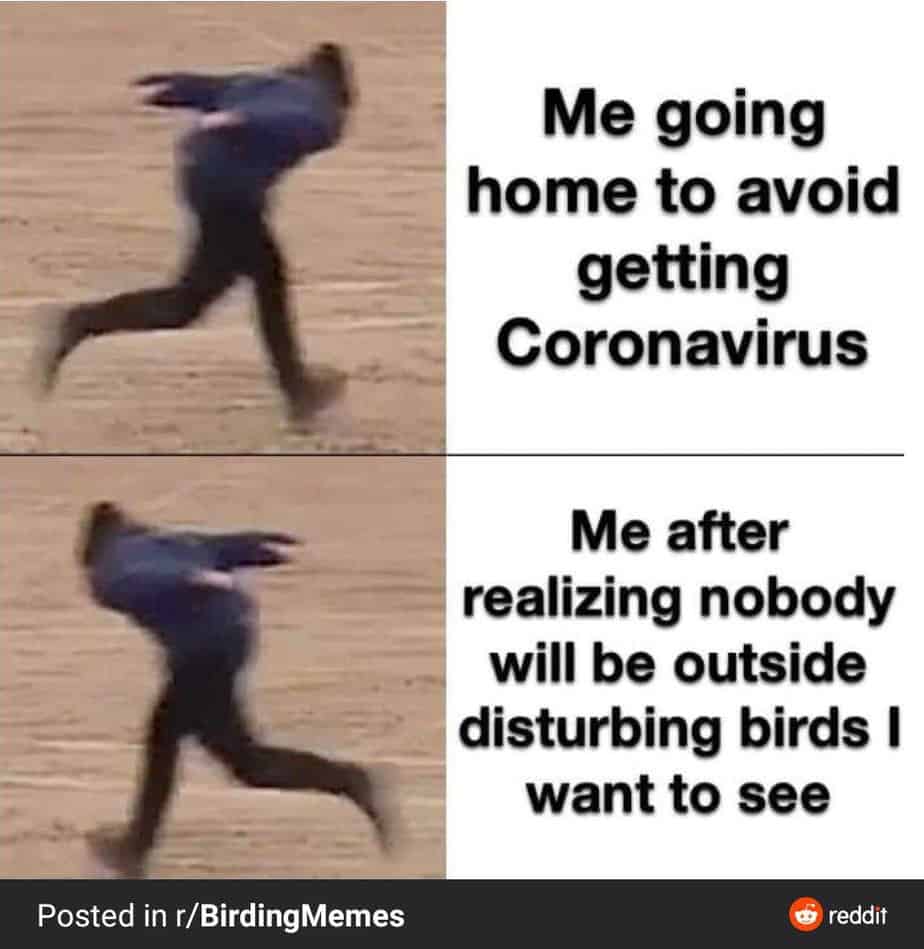 Social distancing can do a little good for birding. Except for birds who also socially distance themselves from me too much.
11) And I Still Get Those Messages Till Today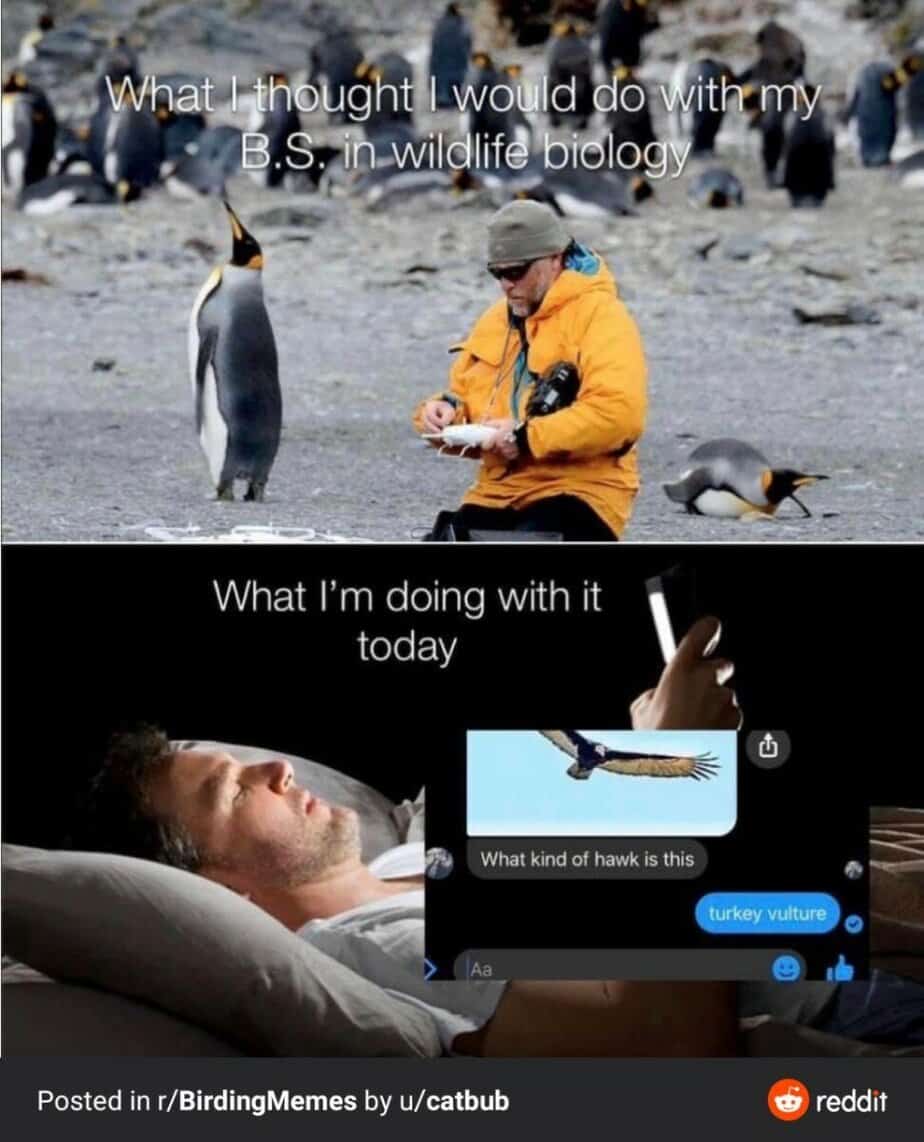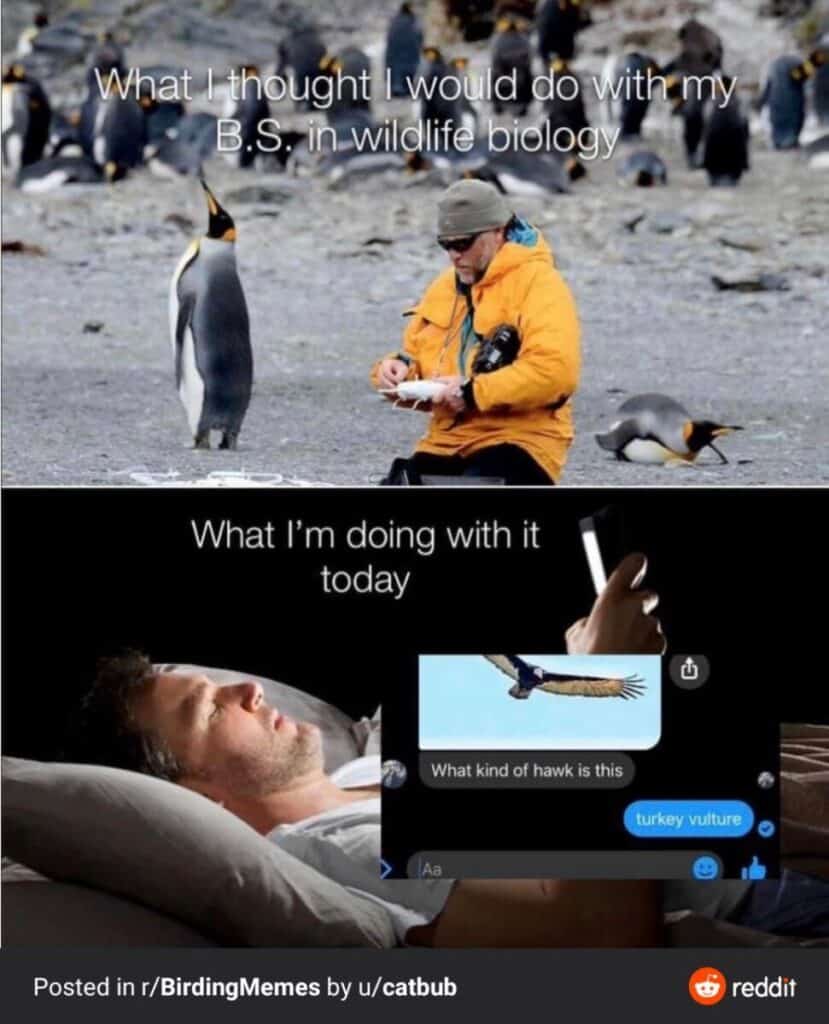 I get it, being able to tell the species and type of bird feels amazing, but I personally feel attacked by this one.
12) My Potato Quality Pictures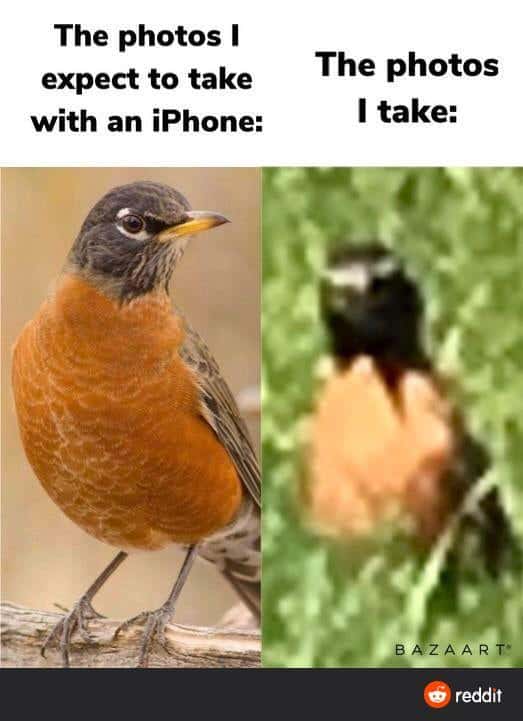 Exactly the type of pictures I took with my potato phone when I first started out.
13) Birding By Ear > Birding By Sight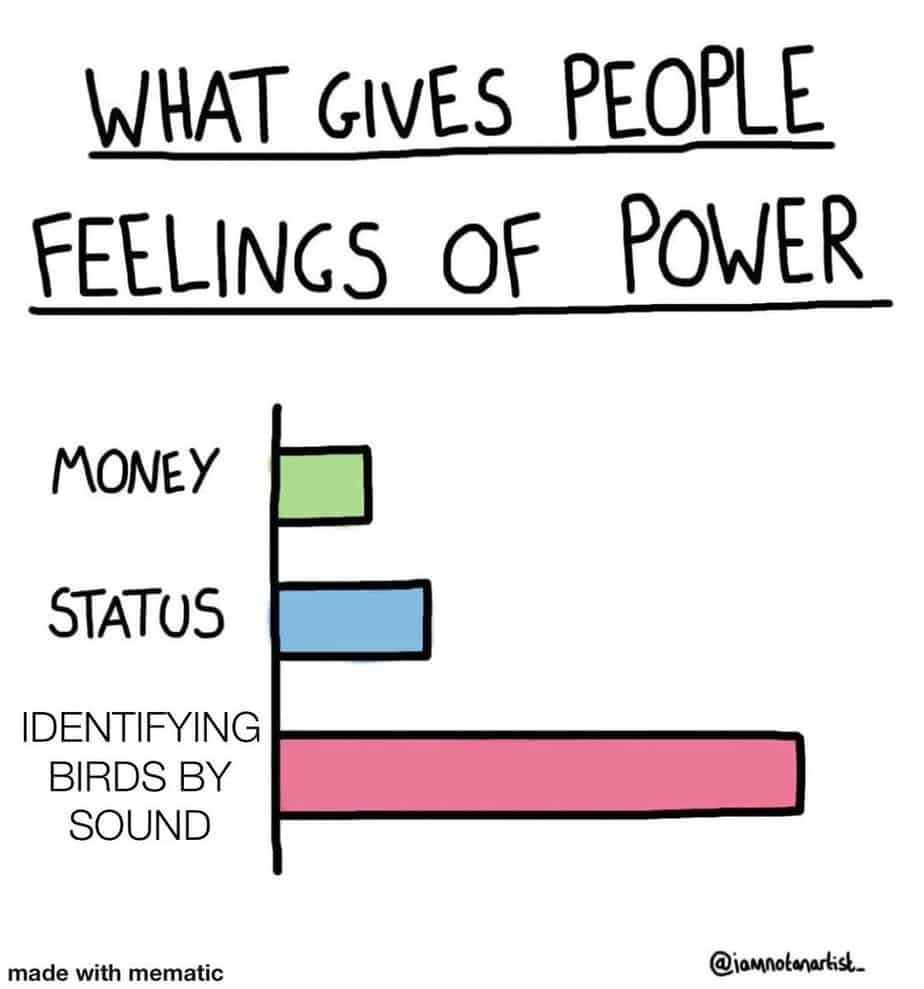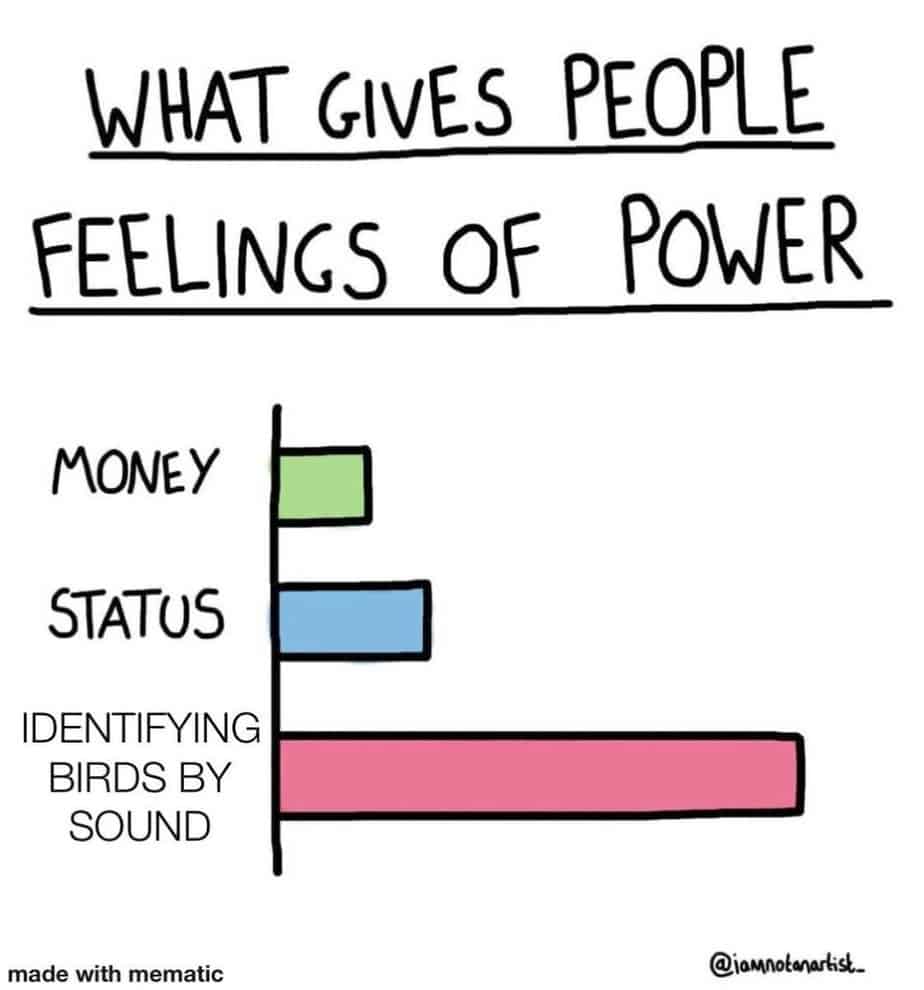 Birding by sound is by far the most superior of the senses you can sharpen. Some say we can even hear a pin drop.
14) Birding With A Potato Camera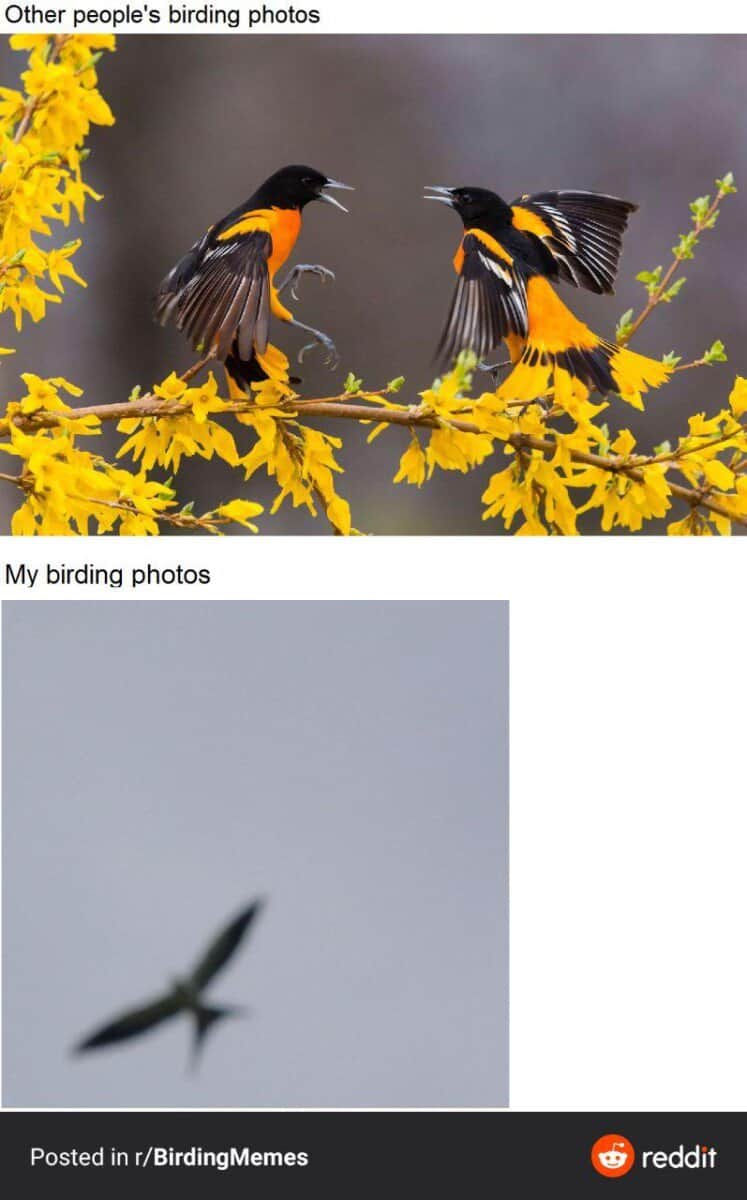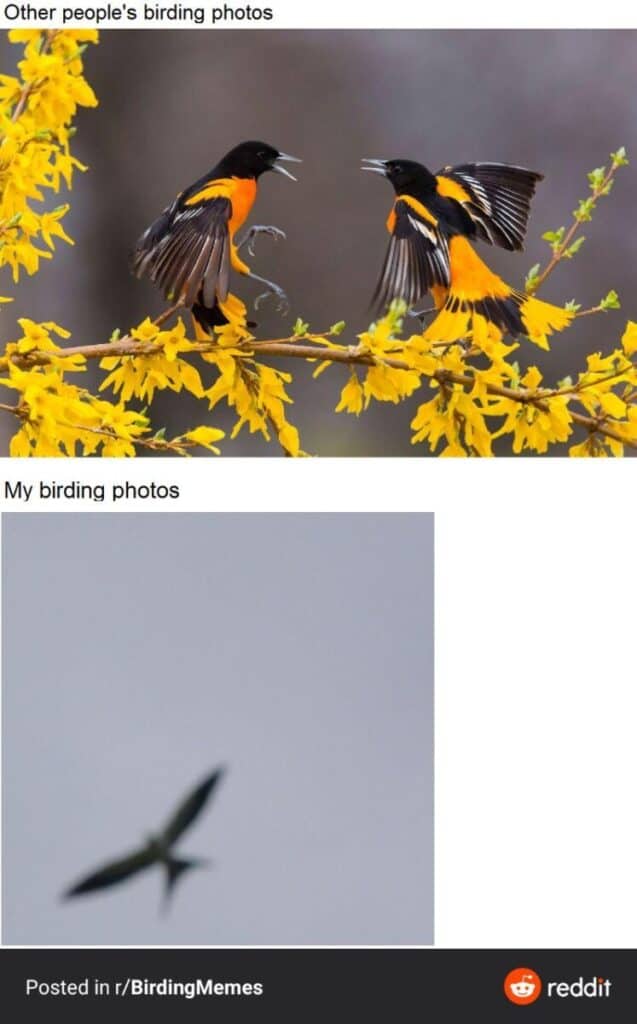 Well, we all started out somewhere. Started from the bottom, now we at the top!
15) Other Birders vs Me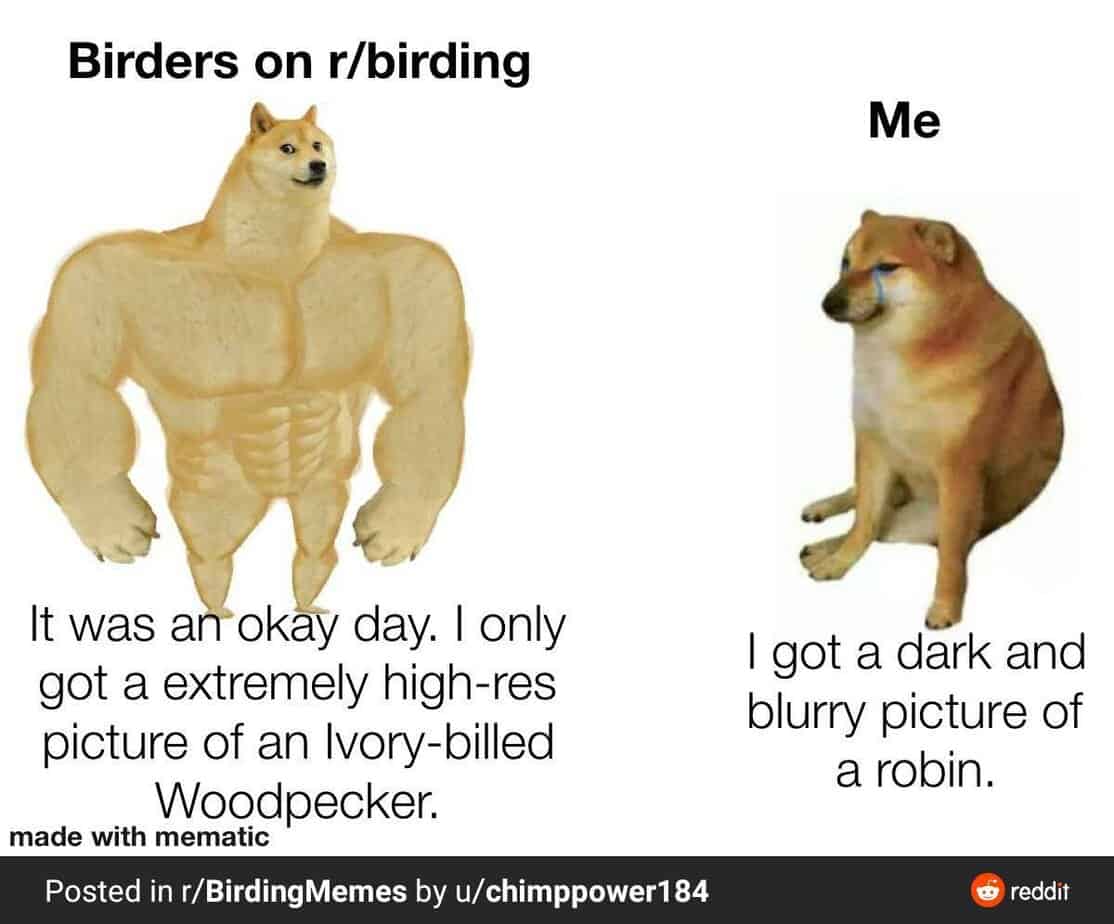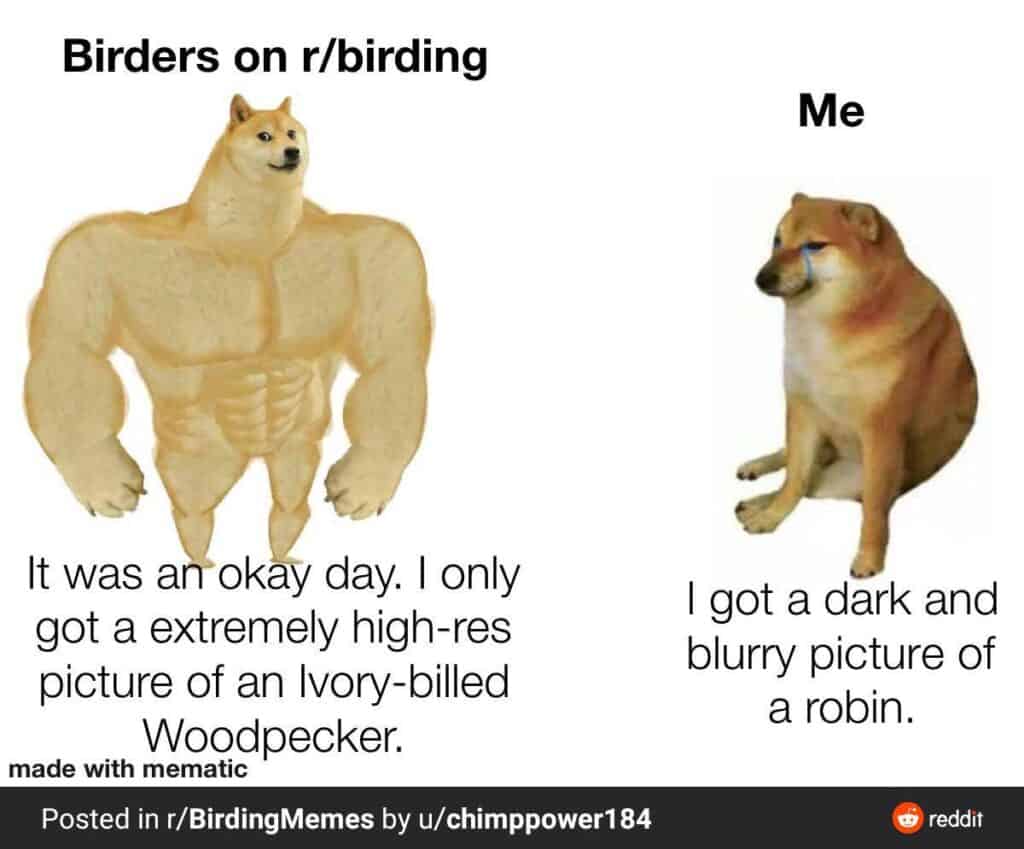 I took a picture of a robin, and that's okay, as long as I enjoy birding… right?
16) Life Of A Red-Bellied Woodpecker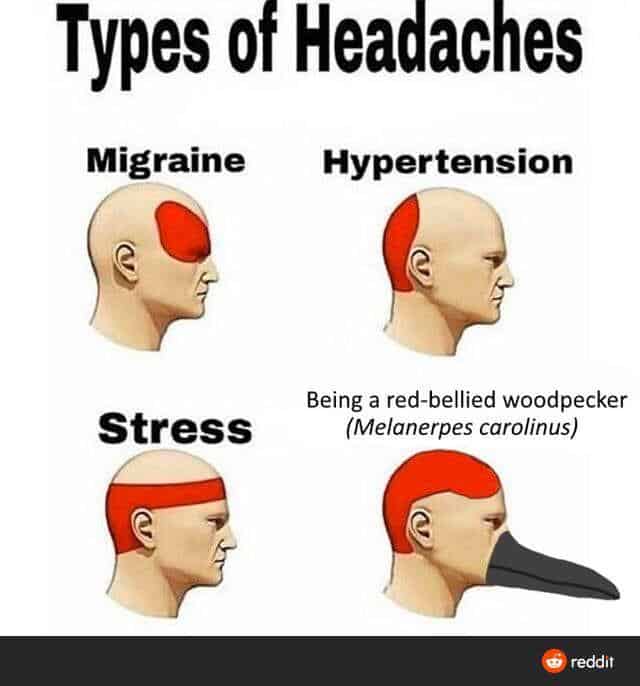 This doesn't need any captions. Just pure humor!
17) Don't You Just Love Those Dawn Choruses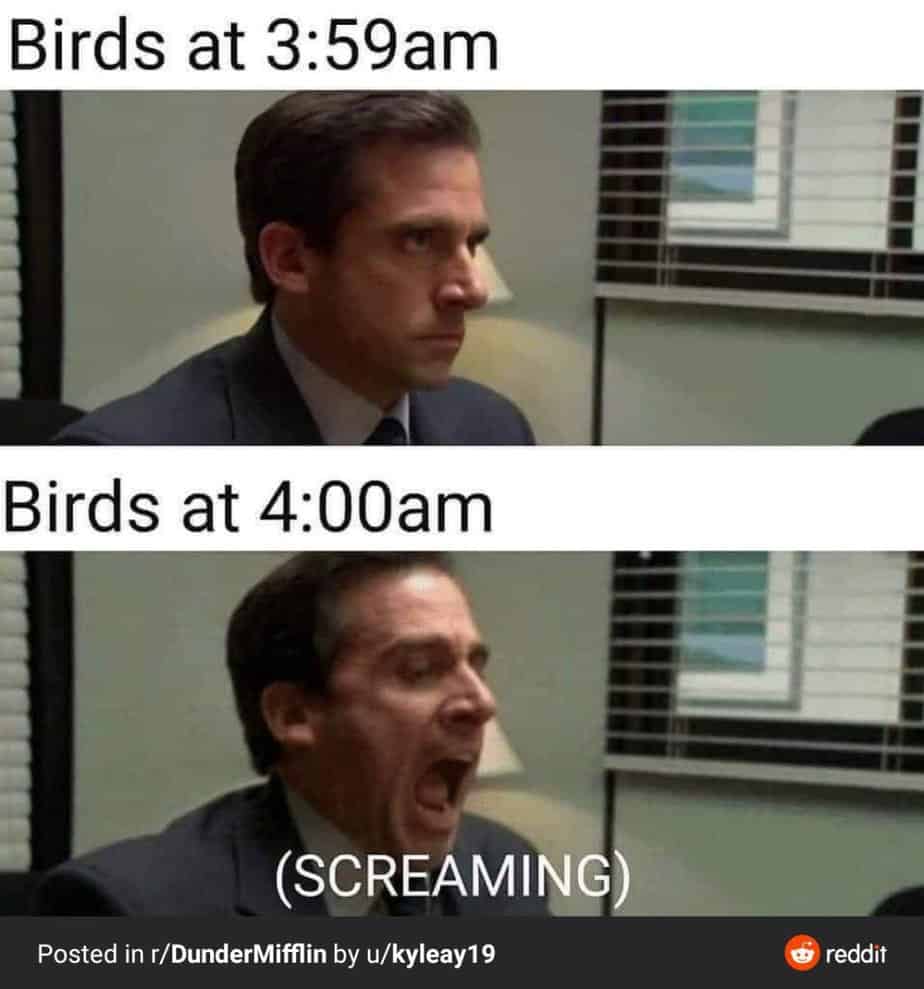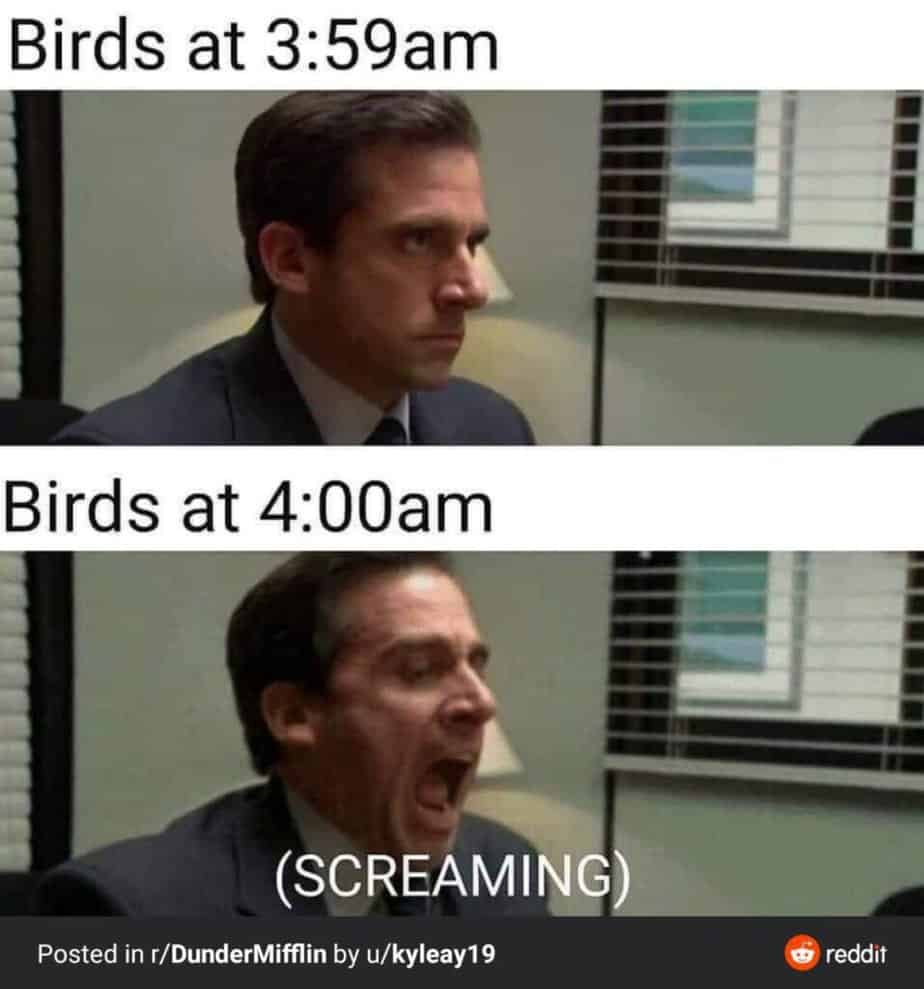 In this world, there are two types of people: the ones that can love dawn choruses at 4 am, and the ones that don't. Which type do you belong to?
18) You Don't Deserve Me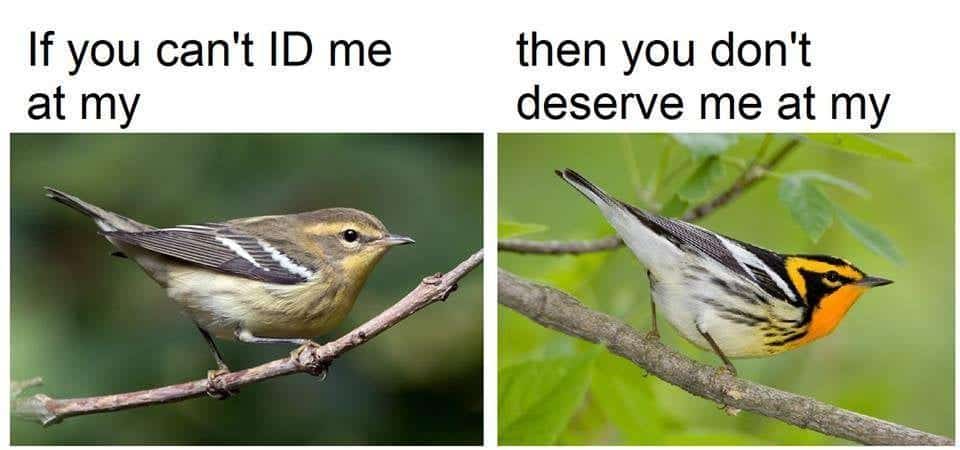 PLUMAGE MAKEOVER! Just needed a little orange makeup, that's all.
19) Non-birders And Their Bird Descriptions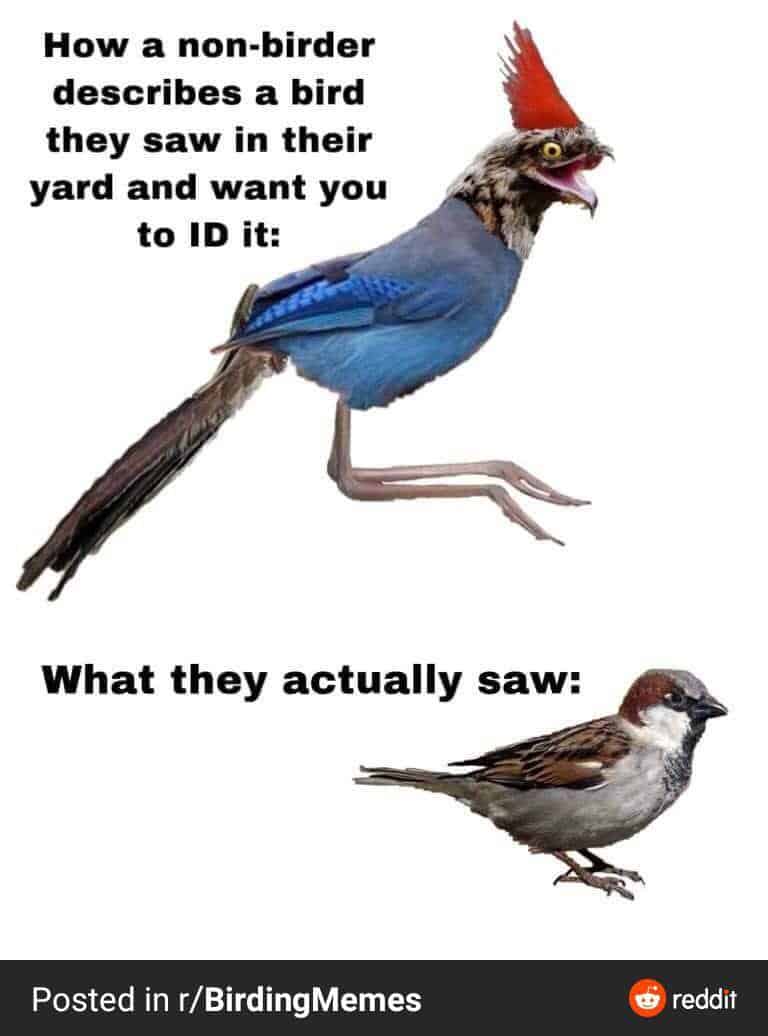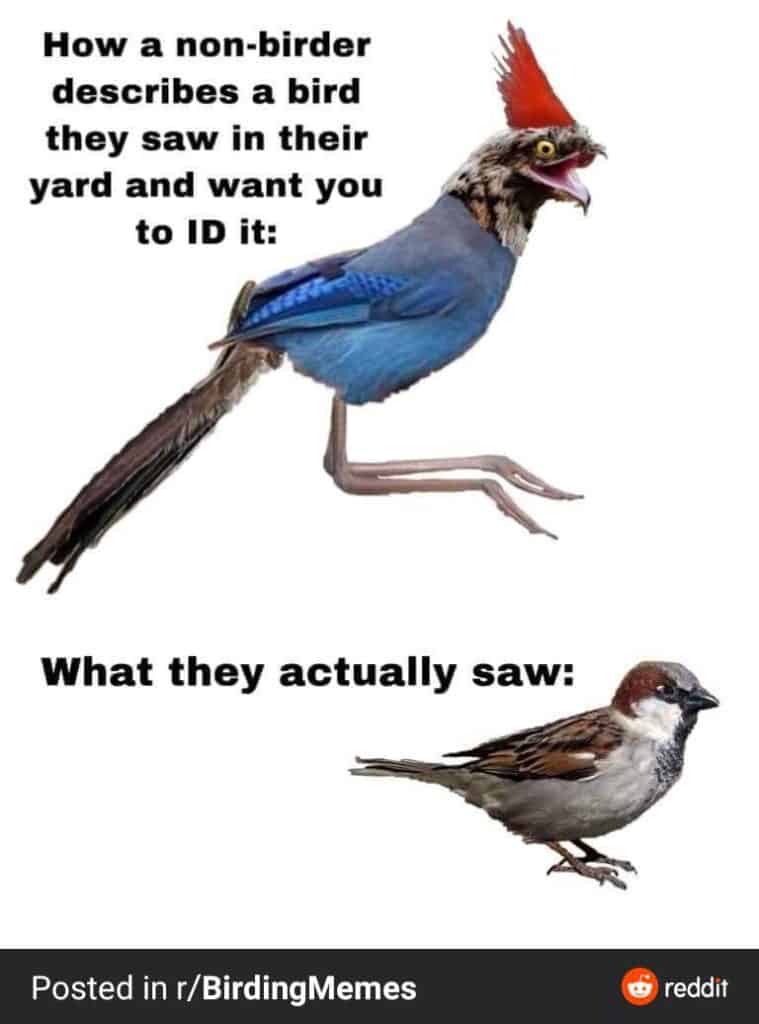 The gruesome images I have in my mind when non-birders start describing the birds they same… I can never understand what they are saying.
20) It's A Birder's Pride Kinda Thing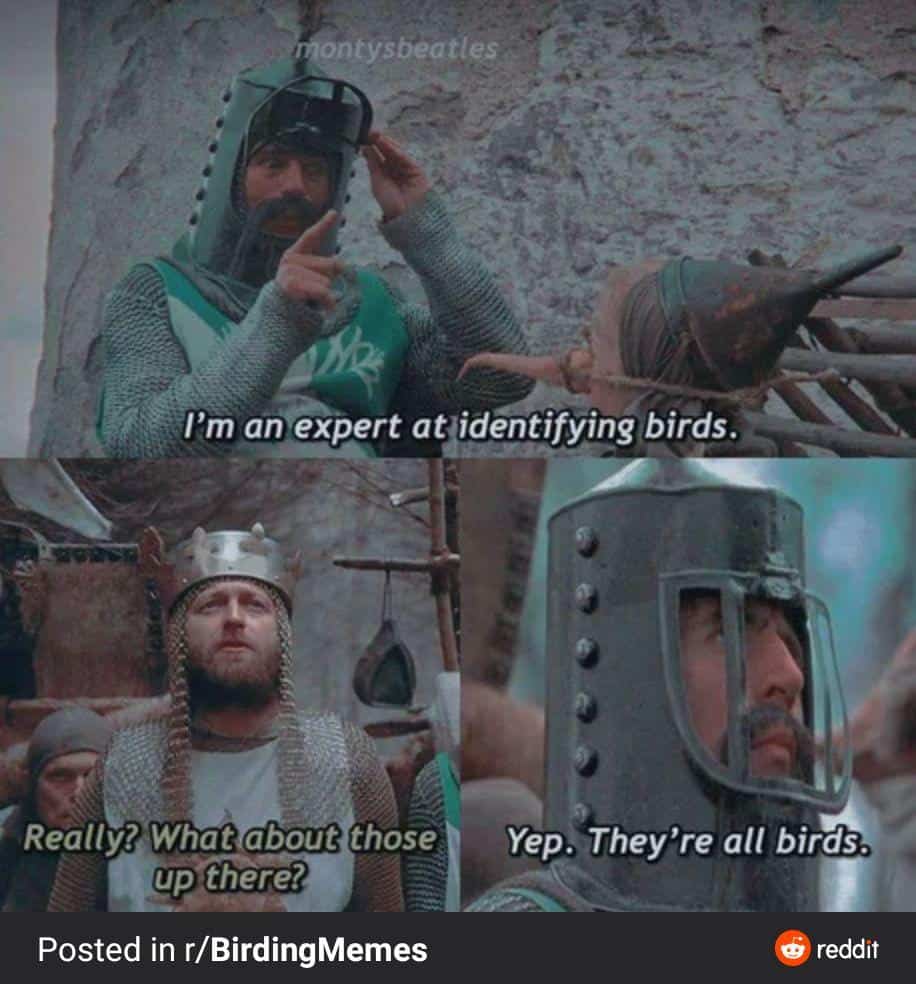 It's a pride kind of thing. We're all learning new species every day, we will get there. We will see a lifer and live for the adrenaline of finding one one day.
Final Thoughts
Now that you've seen all these memes, you've probably been bestowed with the ultimate gift of birding. If you didn't get any of these memes, please consider finding out more about birding. Stay funny, stay safe, and happy birding!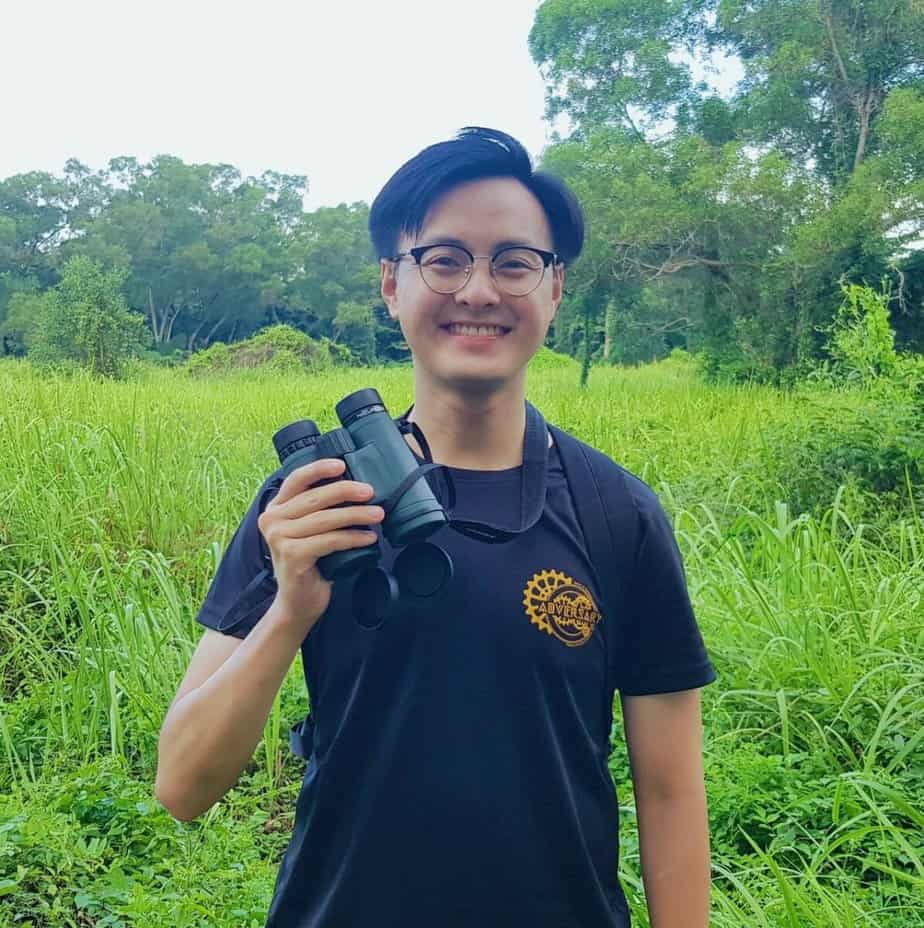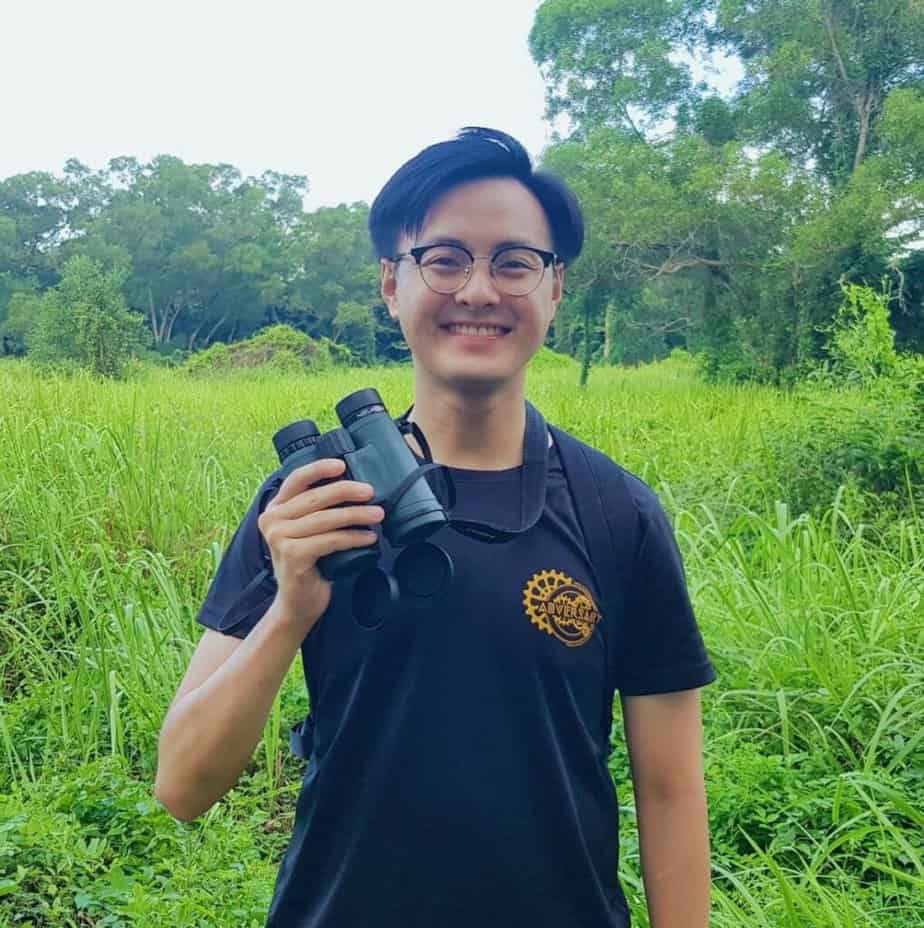 Justin is the founder and author of Birding Outdoors. He is a Nanyang Technological University (NTU) alumnus with a Bachelor of Biological Sciences and a former data analyst.
Now, Justin runs the Birding Outdoors blog full-time, hoping to share his deep love for birds, birding, and nature with others.
To unwind, Justin enjoys gaming and reading.