Bird Watching Singapore: 11 Hidden Gem Birding Spots!
We're reader-supported; we may earn a commission from links in this article.
Singapore's actually home to over 436 different bird species, but you're probably wondering: "where do I start finding them?"
Though Singapore's a small city-state within a small island, we are home to so many birds. I then realised that there isn't much written online about where to find them.
So I did a little research online, saved us all the trouble, and made a list for us:
Here we go, the 11 BEST Birding Spots In Singapore:
Now that you know all the popular places to go birding in Singapore, read on and I will explain to you a little more about the locations and what birds you can find there respectively!
Nature Reserves
1) Bukit Timah Nature Reserve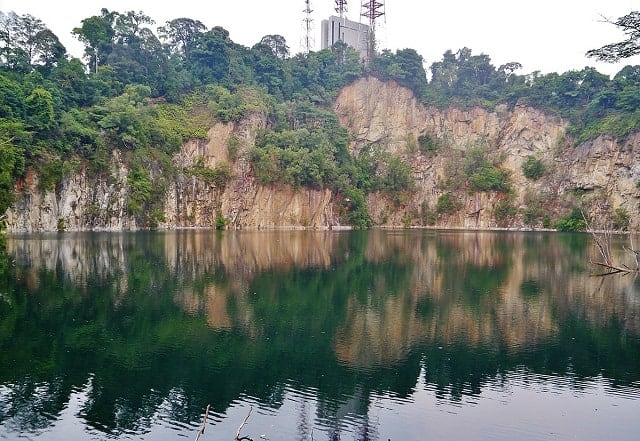 Summary:
Arguably the most popular destination for wildlife, Bukit Timah Nature Reserve is not only great for hiking and other activities. It's great for birding too!
Don't be surprised to be greeted with the alluring calls of birds around you when you step into this place.
This particular place is famous for its Great Slaty Woodpecker sighting back in 2018, which surprised many birders back then.
The woodpecker was thought to no longer inhabit Singapore's greeneries ever since the 1950s! As such, birders in Singapore all know that this location is the place to go to find rare birds, and has earned a reputation for it.
Birds that can be seen:
The birds that can be seen in this area include LOADS of cuckoos. Examples of cuckoos include the common emerald dove, the violet cuckoo, the plaintive cuckoo, the square-tailed drongo-cuckoo, and many others.
This area also is home to a lot of different species of swifts. Examples of swifts in the area are: the white-throated needletail, the silver-backed needletail, the pacific swift, and the asian palm swift.
Why I love birding here:
The feeling of being in this big nature reserve feels great. It also has a great view of not just birds but also the natural surroundings. I really love going there in the mornings, when the birds are chirping away and the air feels crisp.
Link for more information:
More details and directions on Bukit Timah Nature Reserve can be found at this link.
2) Sungei Buloh Wetland Reserve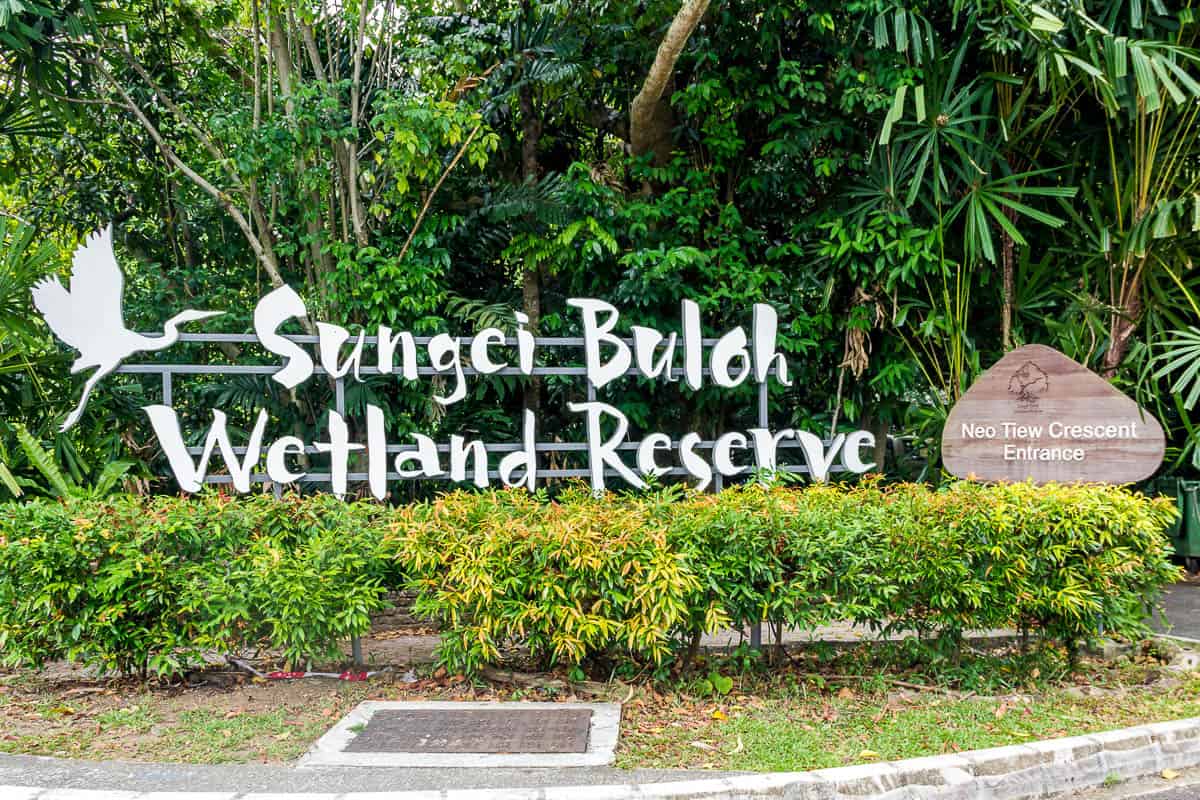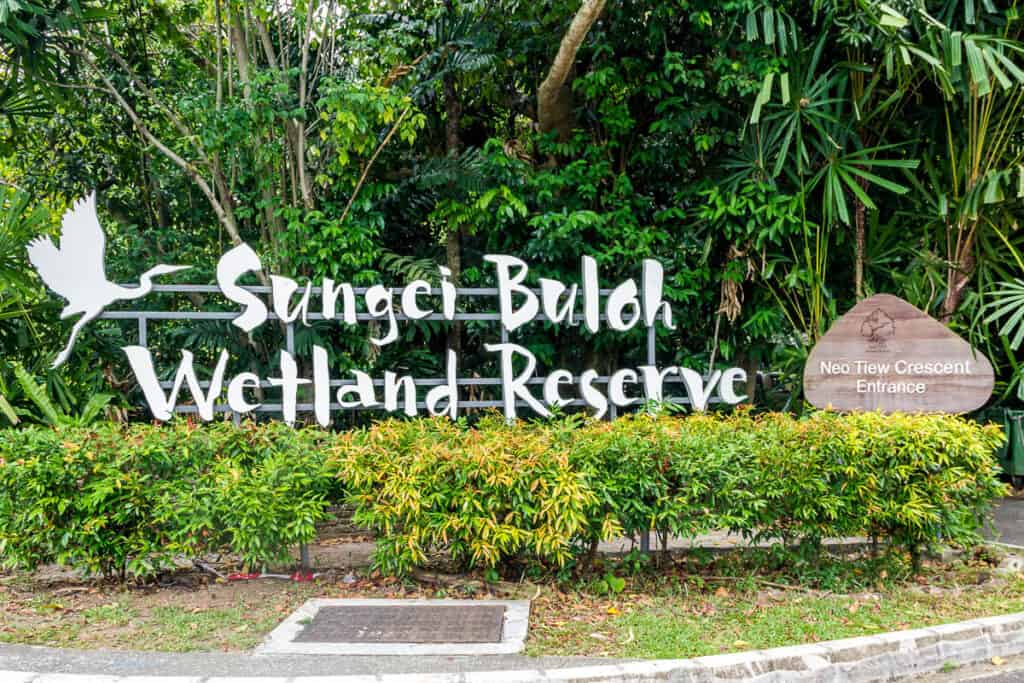 Summary:
This is another great destination for birding! In fact, it's a MUST-go on my list! The Sungei Buloh Wetland Reserve (SBWR) is a wetland reserve that houses lots of herons and egrets.
The reserve is 202 hectares in size and is an absolute haven of birds for birders. This reserve not only offers a great view of birds it also offers a beautiful nature experience in a tropical landscape.
What's the most interesting part about SBWR, you might say? This place is especially bustling during the migration period when birds around the globe and birders from all over the island gather for migratory stopovers. This is a location that you simply cannot skip if you want to see some migratory birds!
For the birder, there are readily available walkways and boardwalks where you are taken on trails that go into the forest. (Perfect for finding birds!)
A great getaway from civilisation and the modernity of Singapore, the location also gives you a sense of escape to find your connection back to nature.
In the nature reserve, there are many platforms, bird hides, and viewing huts specifically and strategically located so that you can hide from the sweltering sun when you take pictures of your favourite migratory bird.
Birds that can be seen:
SBWR is home to both resident and migratory birds. This place is frequented by LOTS of ducks, geese, and waterfowl! Here are a few: the lesser whistling duck, the garganey, and the eurasian wigeon.
As SBWR is a migratory stopover for birds following the East Asian – Australasian Flyway migratory path, there are lots of small to medium-sized shorebirds that frequent the area during the migratory months.
Expect to see shorebirds like the Common snipe, the Terek sandpiper, the Grey-tailed tattler, the Nordmann's greenshank, and the Wood Sandpiper.
Also, expect to see plovers and lapwings. These birds are relatively small and have short thin necks, with long and pointed wings. They are usually found in habitats near water. Expect to see: the Grey plover, the Grey-headed lapwing, the Greater sand plover, and the common ringed plover.
Why I love birding here:
This is the only place that has so many migratory birds in one place! Moreover, expect to see a vibrant birding community at the bird hide near the migratory birds feeding site. I personally love to look around at the other birds too, not just the migratory birds.
Link for more information:
More details and directions for Sungei Buloh Wetland Reserve can be found at this link.
3) Central Catchment Nature Reserve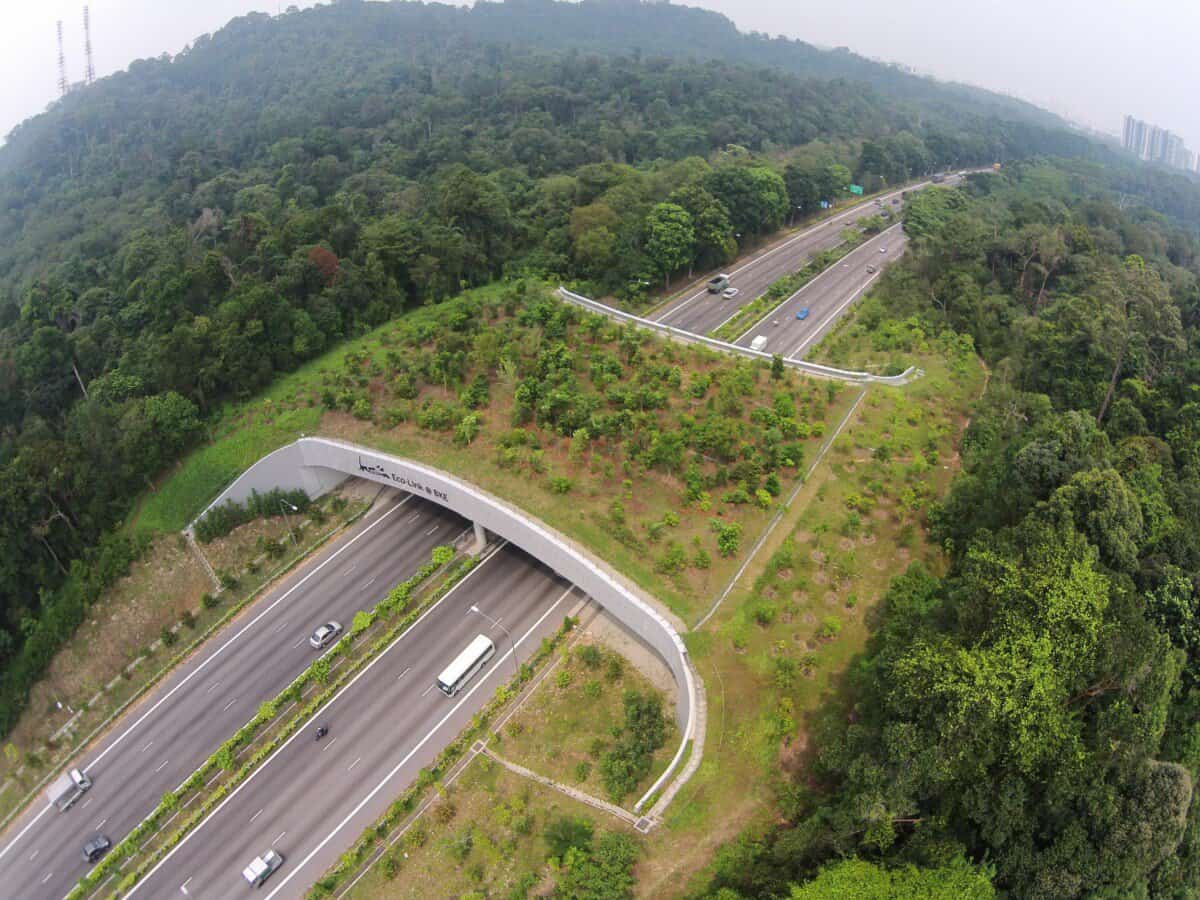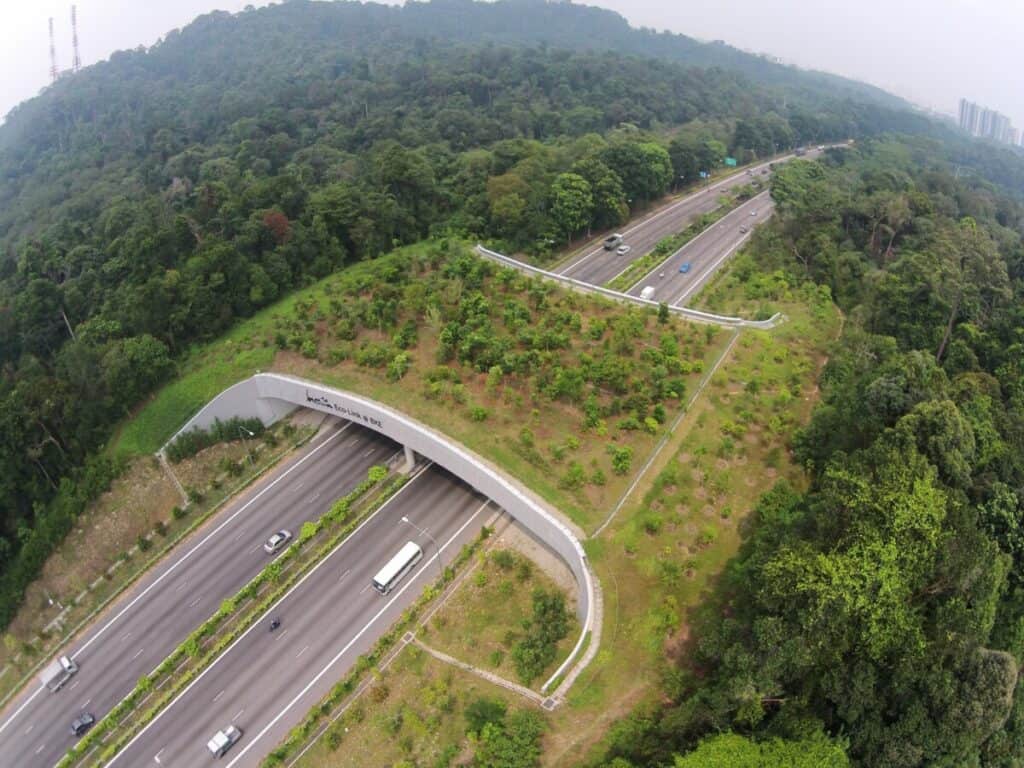 Summary:
The Central Catchment Nature Reserve is the largest of all the nature reserves in Singapore, occupying over 2000 hectares of forest, home to the biggest biodiversity. (think MORE bird species to find!)
This reserve is unique in containing a rare forest type: primary freshwater swamp forest. An example is the Nee Soon Swamp Forest. This unique forest type brings with it a rich ecosystem.
The MacRitchie Trails in the Central Catchment Nature Reserve are a great place to see birds. It is 20 kilometers in length and winds around the Central Catchment Nature Reserve.
What's great for birding is the TreeTop Walk (250m), a suspension bridge that connects the two highest points in MacRitchie. This location is a potentially good spot to go bird watching for birds in the canopy.
This reserve once used to be one with the Bukit Timah Nature Reserve, until the development of the Bukit Timah Expressway (BKE) which separated both reserves. As seen in the picture above, the Eco-Link@BKE is the bridge that was built to link the animal movements between the two reserves.
Birds that can be seen:
The birds that are commonly seen here are pigeons, cuckoos, swifts, and birds of prey. Examples of pigeon species are the Little green pigeon, the Cinnamon-headed green pigeon, and the Jambu fruit dove. These birds are stout-bodied birds with short necks and short slender bills with a fleshy cere.
Examples of cuckoos include the Banded bay cuckoo and the Hodgson's hawk-cuckoo. Cuckoos have characteristic slender bodies, long tails, and strong legs.
Examples of swifts you can see here are the Plume-toed swiftlet and the House swift. Swifts are small birds that are mostly seen flying, so be sure to be ready to catch them in flight! They also usually perch on vertical objects such as poles and signages.
Birds of prey that you can expect to find are the Crested goshawk and the Grey-headed fish eagle. Birds of prey have iconic hooked beaks, powerful talons, and keen eyesight.
Why I love birding here:
This nature reserve is the ultimate biggest you can find in Singapore. There have been countless birders going to this location to satisfy their bird watching needs!
Link for more information:
More details and directions can be found at this link.
4) Labrador Nature Reserve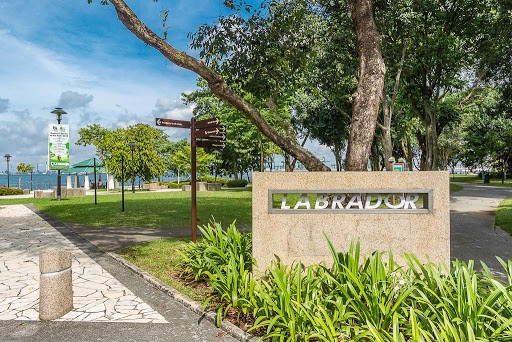 Summary:
This reserve is unique because it features a secondary forest and a nice view of the sea. It is fairly common to hear the many sweet-sounding calls of birds in this area.
There are SO many habitats here to explore! There are mudflats, mangroves, coastal forests, rocky shores, parkland, and Adinandra belukar (a type of secondary forest).
Labrador Nature Reserve is part of the Southern Ridges, which also comprises Mount Faber Park, Telok Blangah Hill Park, and Kent Ridge Park.
The best part of this nature reserve is its accessibility – it's just outside the Labrador Park MRT station!
Birds that can be seen:
Not only is this place great for learning about interesting vegetation and plant species, but there are also lots of cool birds to check out here too! Examples include the Little tern, the Brahminy kite, and the Oriental dollarbird.
Why I love birding here:
Birding here is amazing because of the quietness of the area.
There are fewer tourists, families, and fewer large groups of the public here as compared to the previous few nature reserves. I love to visit this place for a little private and quiet birding!
Link for more information:
More details and directions are found here. Also, here's a guide by NParks on what to expect there.
Islands
5) Coney Island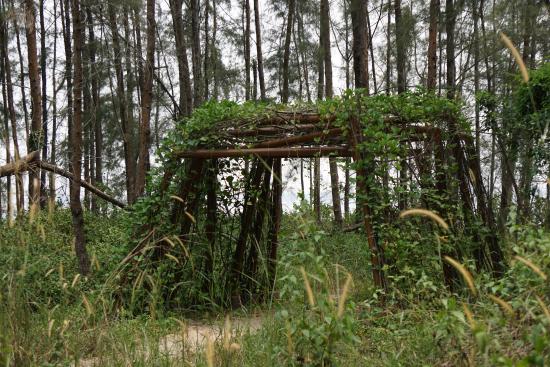 Summary:
This island includes many different types of habitats for wildlife: coastal forests, grasslands, mangroves, and casuarina woodlands. As this rustic island is an ecologically sustainable park, there is an element of focus on environmental initiatives such as energy and water conservation and recycling. Trees that have fallen are collected and recycled into benches and boardwalks on the island.
You can start exploring and looking for birds near the mangrove habitats on the boardwalks, then head over to the beach area. If you enter the beach area, PLEASE remember to wear long pants or apply mosquito repellant because getting bitten by a sandfly is nasty! (Those bites are really itchy and cause really bad scars)
Birds that can be seen:
There are over 80 species of birds alone on Coney Island. These include Baya Weavers in the flowering Acacia trees, Oriental Magpie-robins, and the flocks of parakeets flying through the forest canopies. The different types of habitats attract a large number of bird species, making Coney Island an ideal location for birdwatching.
The island is home to the Golden-backed weaver which was an introduced exotic species from Africa. The Orange-cheeked waxbill has also been introduced from Africa and seen on the island.
Why I love birding here:
There's a pretty nice bird hide here as seen in the picture above! I also really love this location because it usually has a more rustic birding experience compared to other places. The paths are not paved with tar or concrete on the side, but rather they are mostly sandy and dirt paths. I really enjoy the experience of being in an untouched and authentic natural environment while going birding.
Link for more information:
You can find more details and directions to Coney Island here.
6) Pulau Ubin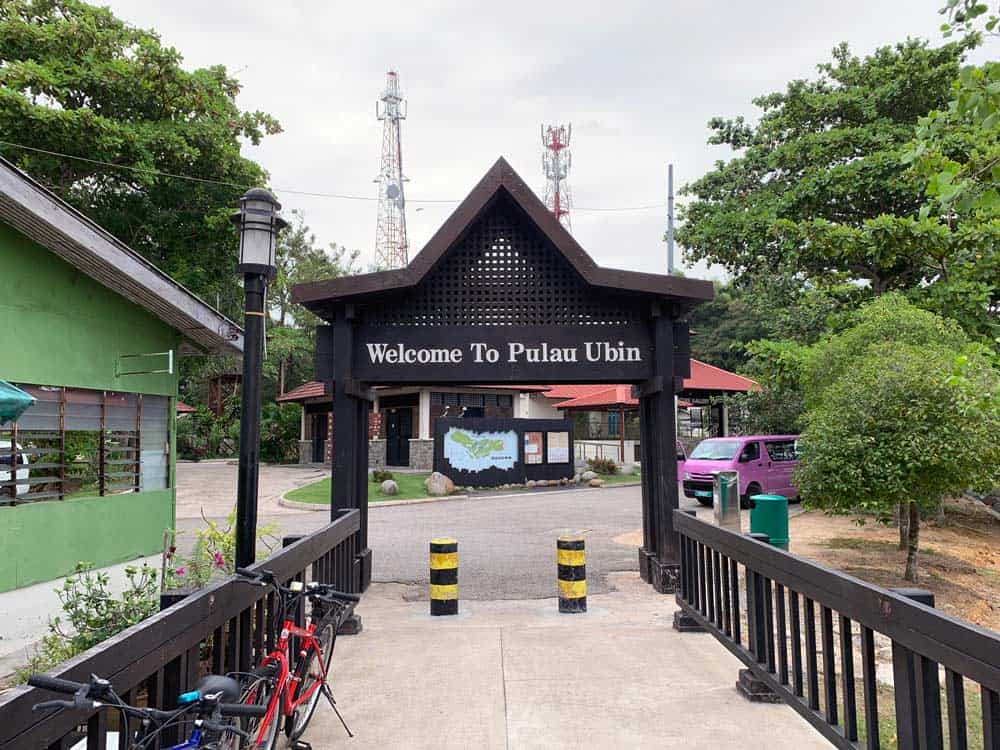 Summary:
Pulau Ubin is a well-known island and a favourite among Singaporeans. It is a small island off the shores of the north-eastern part of Singapore. As of 2012, there are only 38 villagers that are currently staying on the island. Its name is translated from Malay as 'granite island', which reflects the granite abandoned granite quarries present there. Well, you may ask: What's interesting about the island for birders? Here's what:
Pulau Ubin is part of the Ubin–Khatib Important Bird Area (IBA), as identified by BirdLife International solely because of how much the surrounding vegetation supports migrant birds from other parts of the globe.
Birds that can be seen:
Birds that can be seen here include the Oriental pied hornbill. This particular species of hornbill was previously locally extinct in Singapore but brought back due to the Hornbill Conservation Project by National Biodiversity Centre, Wildlife Reserves Singapore, and Nanyang Technological University.
You can also expect to find the Red-legged crake picking at the forest floor, and don't miss the house swifts that are constantly flying around in the air.
Why I love birding here:
Not only is the island perfect for finding birds, but the experience of birding is also great. As going to the island requires taking a short ferry ride, it often feels like a getaway from the hustle and bustle of the mainland. It offers a more rustic and natural landscape not common to the other parts of mainland Singapore. The roads and paths are largely not developed yet, which adds to the experience of birding outdoors.
Link for more information:
Here's a link for more information on the island.
7) St. John's Island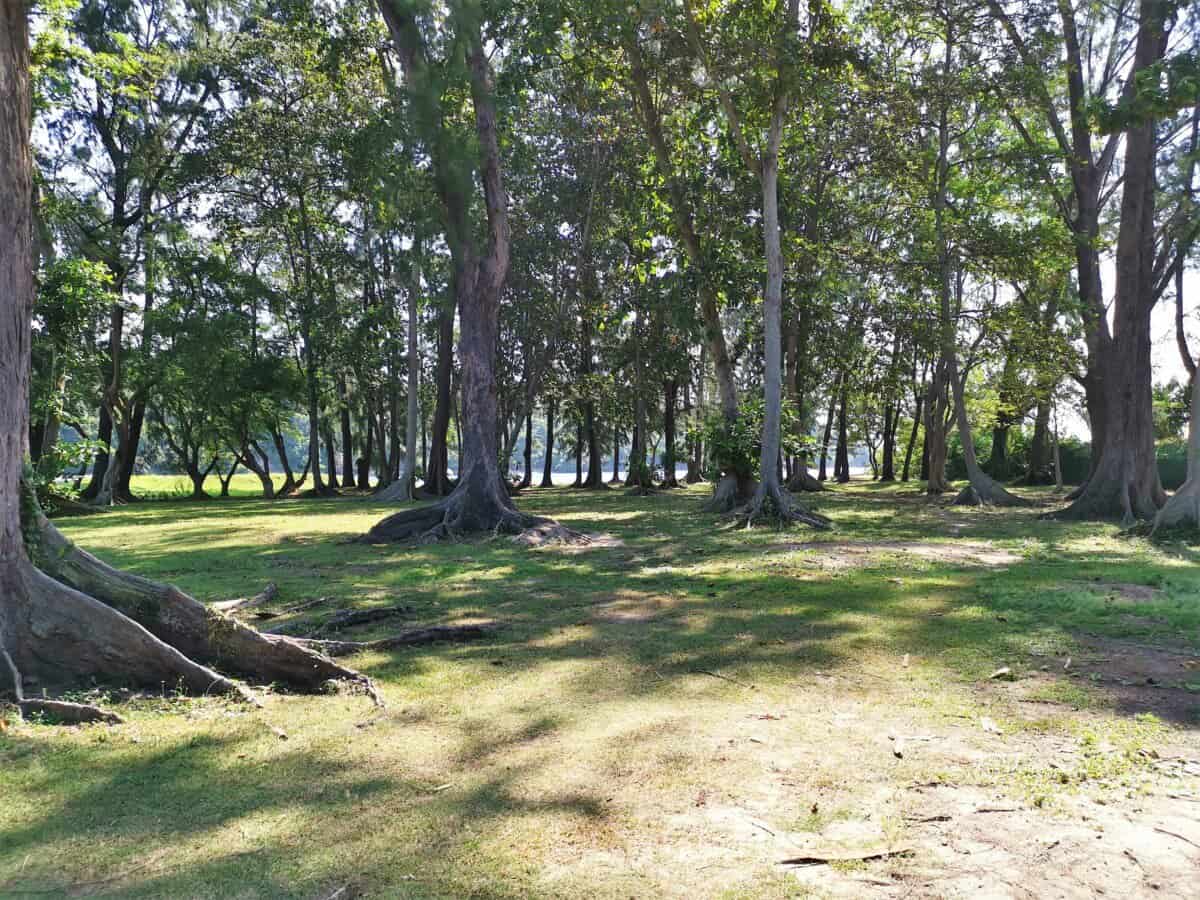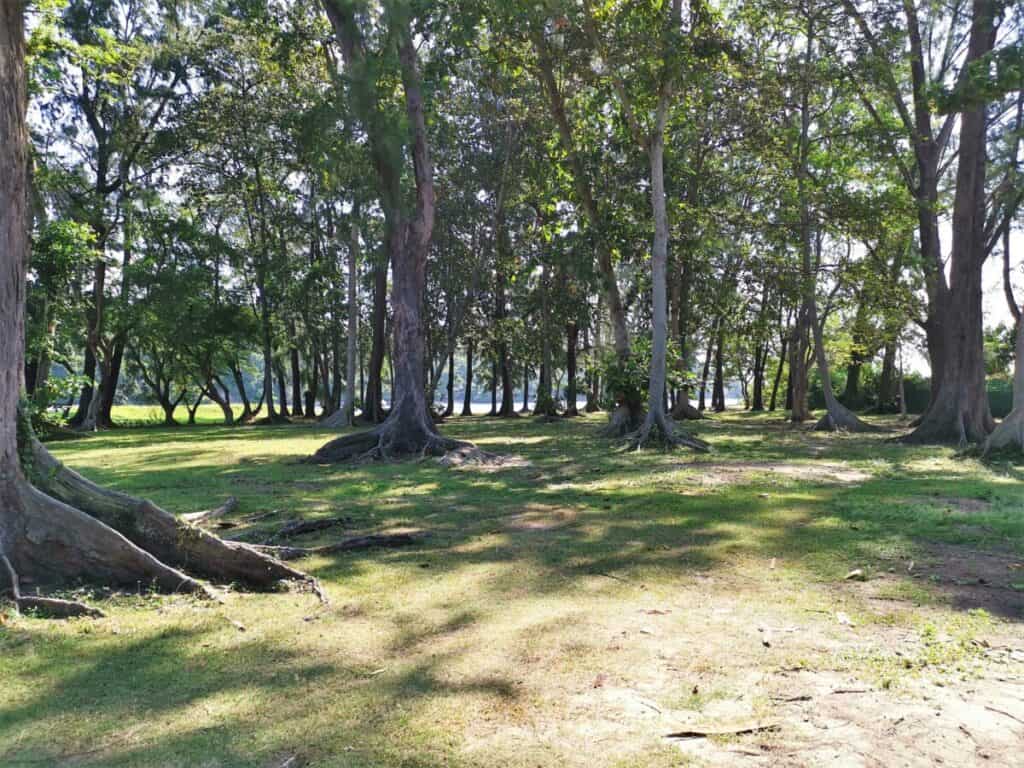 Summary:
Saint John's Island was once a quarantine station to house cholera cases in the late 19th century. In addition, the quarantine station also was used for housing leprosy victims, and subsequently for drug rehabilitation use. Now, the island has changed its main purpose to be an island for recreational activities such as fishing, birding, and hiking.
In order to get to the island, you would have to catch the St John's island ferry from Marina South Pier which would typically cost around $15!
Birds that can be seen:
Birds that inhabit the area include the Red-footed booby, Crow-billed drongo, Peregrine falcon, and the Spotted wood-owl.
Why I love birding here:
This place has got to be one of my favourites purely because of how the island makes me feel. In just the ferry ride there, I feel a sense of excitement, as if I'm going on an overseas trip! I really like how St. John's Island is really quiet with fewer tourists on the weekdays, but it seems like it is getting more crowded on the weekends.
In addition to just birding, the beaches there are really nice to go for a dip or a swim!
Link for more information:
Check out more information on St. John's Island through a link here.
Nature Parks and Gardens
8) Bukit Batok Nature Park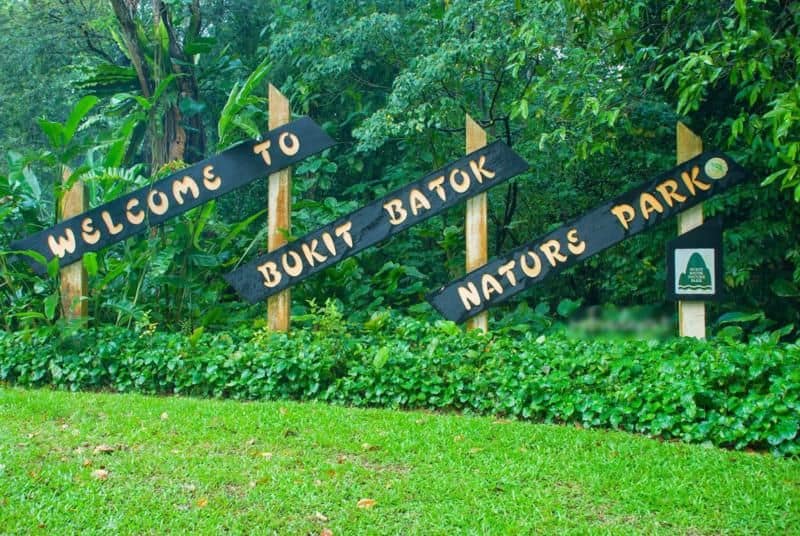 Summary:
The Bukit Batok Nature Park is developed from an abandoned quarry in 1988 which has been transformed to contain a stunning view with super clear waters. This place is extremely serene and perfect for an early morning hike or to go birding.
There are multiple look-out points throughout the nature park that can be as high as 10 storeys. These look-outs are not only perfect for the view but also to look out for birds in flight.
Once you are done birding, you may also want to take a look at the memorial plaque which was a tribute to soldiers and victims of World War II.
Birds that can be seen:
Birds that can be seen in the area include the beautifully white Pied imperial pigeon, the Grey-rumped treeswift, the Rufous-bellied eagle, and the Black kite.
Why I love birding here:
I love birding here because of the beautiful environment which bolsters the birding experience. To me, the birding experience isn't all about just the birds, but also the beautiful natural landscape around, so I really like that this nature park offers that!
Link for more information:
You can find more information on Bukit Batok Nature Park here.
9) Dairy Farm Nature Park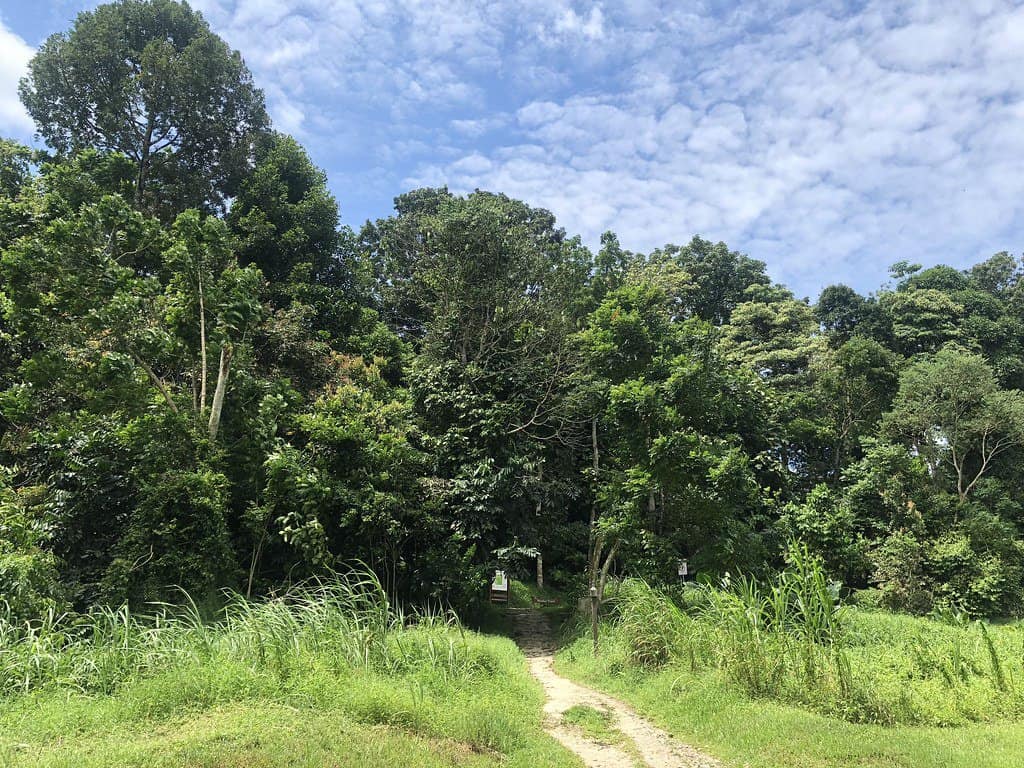 Summary:
The Dairy Farm Nature Park is another one of those rustic places you can find in Singapore. It features multiple trails for both hiking and biking purposes.
The Dairy Farm Nature Park is 75 hectares in size and has a main attraction: the Wallace Education Centre, which is currently used for field study in schools.
Historically, this area used to be a cow shed, which explains the name of the nature park. However, now there are no cows being held here now.
This nature park houses a very special location known as the Singapore Quarry.
The quarry is an amazing place to be. It now has been changed into a wetland habitat with a nice platform to soak in the beautiful views of the waters reflecting the cliff of the quarry. This habitat now attracts lots of flora and fauna, which means more birds to observe!
Birds that can be seen:
A quick list of the birds that can be seen here is the Thick-billed green pigeon, Chestnut-bellied malkoha, Silver-backed needletail, Osprey, Ruddy kingfisher, Lineated barbet, and the Amur falcon.
Why I love birding here:
I remember the first time I saw the Singapore Quarry: I was awestruck. The entire habitat in that area has been well transformed into one where a functioning ecosystem can inhabit. There are plenty of opportunities to see birds due to this!
Link for more information:
You can find out more information on Dairy Farm Nature Park here.
10) Hindhede Nature Park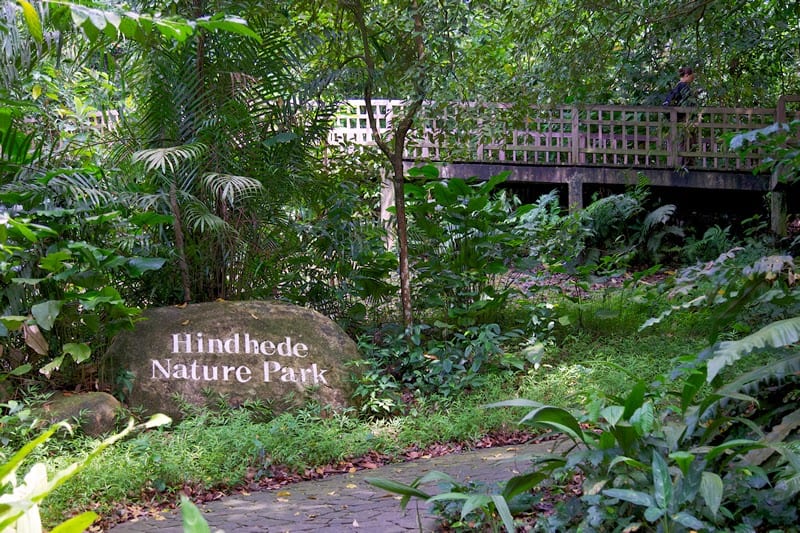 Summary:
Located next to Bukit Timah Nature Reserve, Hindhede Nature Park is an excellent spot for bird watching, hiking or simply taking in the view and experience of nature. It has lots of easy trails, designed for a more casual stroll for young families and elderly birders.
The name 'Hindhede' is actually in Danish. The nature park includes the Hindhede Quarry at Bukit Timah Hill and was first opened in 2001.
I would say that the Hindhede Quarry is the highlight of the Hindhede Nature Park. It was first formed due to granite mining in the 1900s but now has been abandoned. The quarry is now home to many species of wildlife and birds. This wide open space makes the perfect opportunity and space to capture birds in flight and to also spot them from afar.
Birds that can be seen:
Birds that have been spotted in this nature park include the Oriental darter, the Black bittern, and the Pheasant-tailed jacana. These birds look absolutely fascinating to me, to be honest!
Why I love birding here:
I really love the environment, especially when Singapore doesn't really have a wide-open cliffside to observe birds. I would even call this place magical just for the experience of trying to find birds while strolling casually along the trails and just enjoying the view of the environment!
Link for more information:
For more information on Hindhede Nature Park, check out this link.
11) Singapore Botanic Gardens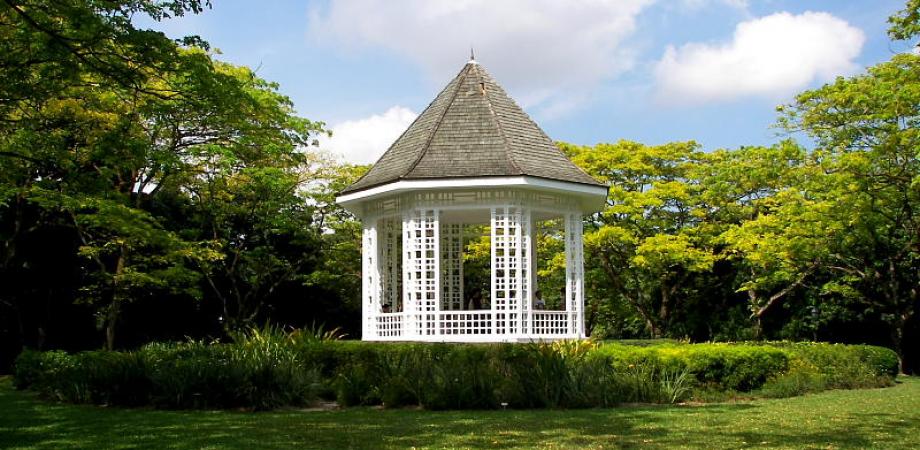 Summary:
The Singapore Botanic Gardens is one of the most pristine and well-kept gardens in Singapore. It is a famous tourist attraction for a reason due to its immense botanical features and rich history. In fact, it is the most visited botanic garden in the world. The garden is a UNESCO World Heritage Site as of 4 July 2015.
Birds that can be seen:
There are many ducks that can be seen in the ponds. Examples are the Wandering whistling duck, and the Lesser whistling duck.
Other birds that were seen here include the Grey-headed fish eagle and the Chinese sparrowhawk.
Why I love birding here:
This garden provides a more casual birding experience. As this location is well-known and easy to access, there are lots of visitors to this location, which makes the area really bustling. There are countless different bird species here in open view and do not require much effort to track down! Perfect for beginner birders.
Link for more information:
Check out more information on the Singapore Botanic Gardens here.
My Personal Recommendation:
You can go birding from anywhere!
Just start with the tree outside your home or the park nearest to you. Keep your eyes peeled, and take note of the beautiful birds that are around, because you never know what kind of birds you may find!
Final Thoughts:
Of course, these locations are not the only places to find birds in Singapore, but these are just the more common areas for you to begin with. Now that you know where to find all the great places to go birding in Singapore, head outdoors and go "catch" em all!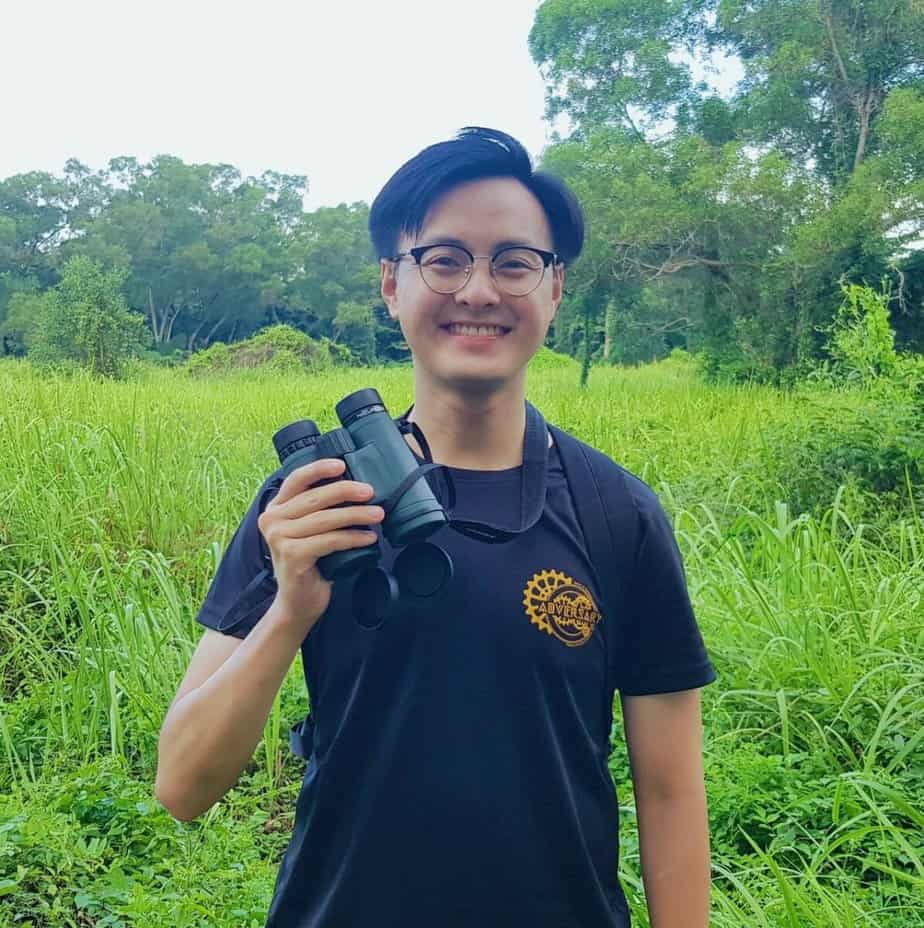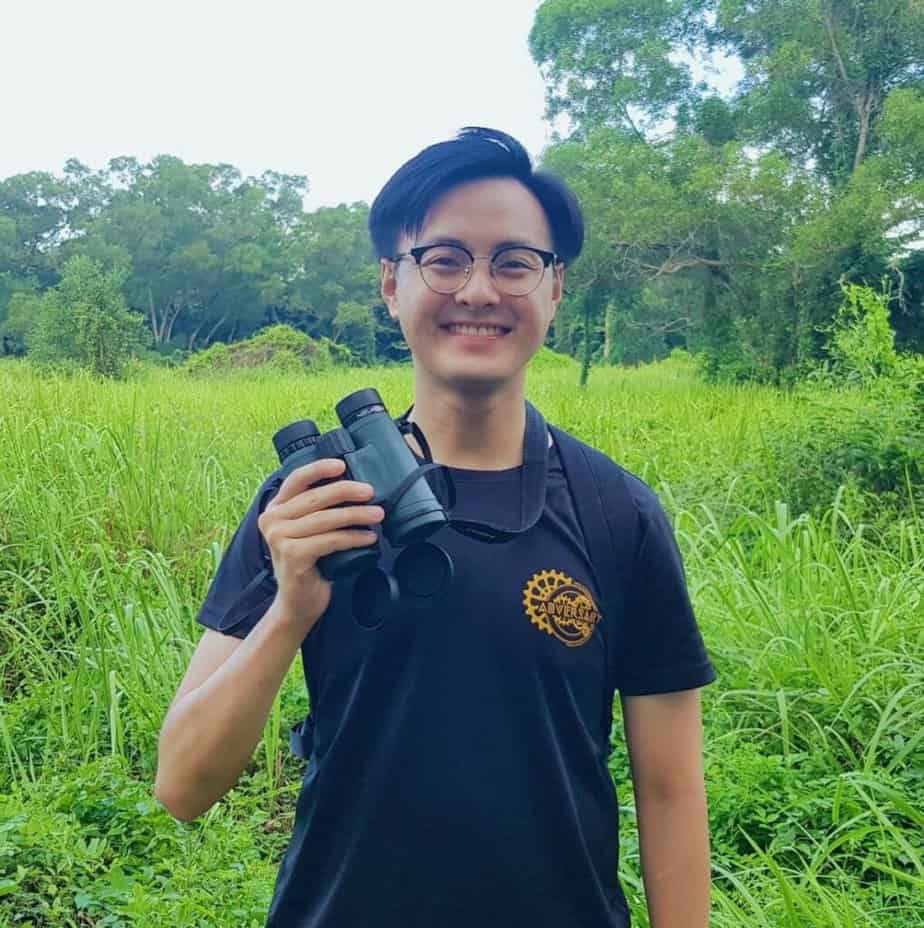 Justin is the founder and author of Birding Outdoors. He is a Nanyang Technological University (NTU) alumnus with a Bachelor of Biological Sciences and a former data analyst.
Now, Justin runs the Birding Outdoors blog full-time, hoping to share his deep love for birds, birding, and nature with others.
To unwind, Justin enjoys gaming and reading.