Do Birds Eat Paper? (Surprising ANSWER!+ FAQs)
You may hear from others or from online pet bird forums about others letting their birds eat paper. Do birds really eat paper? I was naturally curious about this too, so I did extensive research on this and condense it into an answer! Here's what I found:
Birds do eat paper. Birds eat paper as a result of their natural foraging instinct or for entertainment. Birds can then either choose to swallow the shredded paper bits or spit them out. Most paper is safe for consumption by birds except for a few variations with toxic materials.
Now we know that birds do indeed paper, let me explain why and cover some safety FAQs you need to know before you give them any paper to play with. Read on to find out more!
Do Birds Eat Paper? (Full Continued Answer!)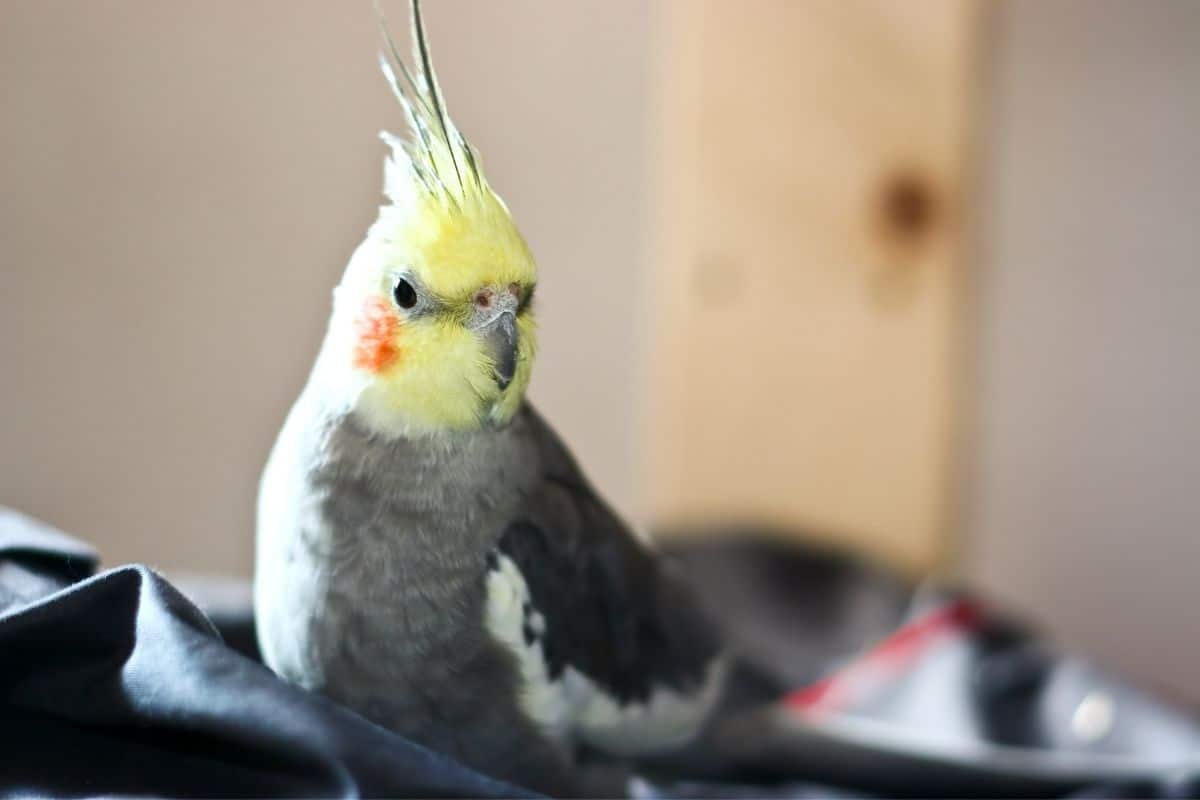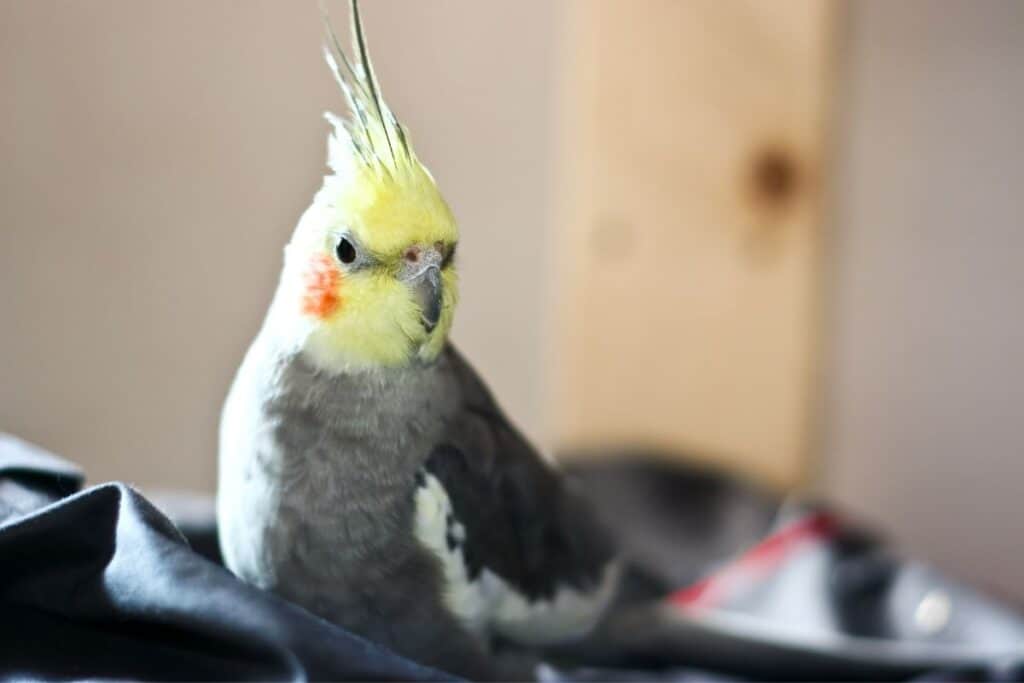 It may surprise you if it's the first time you've heard of this or if you are new to pet birds: Birds do indeed eat paper!
However, here's what many don't know: different bird species shred papers and eat them differently! Some birds store them under their wings, but some of them just nibble at the paper.
Did you know that different bird species shred and eat paper differently? Here's a summarized table of the differences in shredding and paper eating behavior in pet birds:
| | |
| --- | --- |
| Pet Bird Species | Paper Shredding and Eating Behavior |
| Budgies/Budgerigars | Nibbles and nips at the paper edge only |
| Cockatiels | Shreds paper more aggressively than budgies |
| Lovebird Parrots | Cuts paper in neat and long strips, and stores it under its wings for use as nesting material |
| Cockatoos | Aggressively shreds and pulls away large random strips of paper |
| Other Large Parrots | Aggressively shreds and pulls away large, random, and messy strips of paper |
Don't yet believe me? Let me show you some videos as evidence for it!
Budgies/Budgerigars
Cockatiels
Lovebird Parrots
Cockatoos
Other Larger Parrots
Why Do Birds Eat Paper?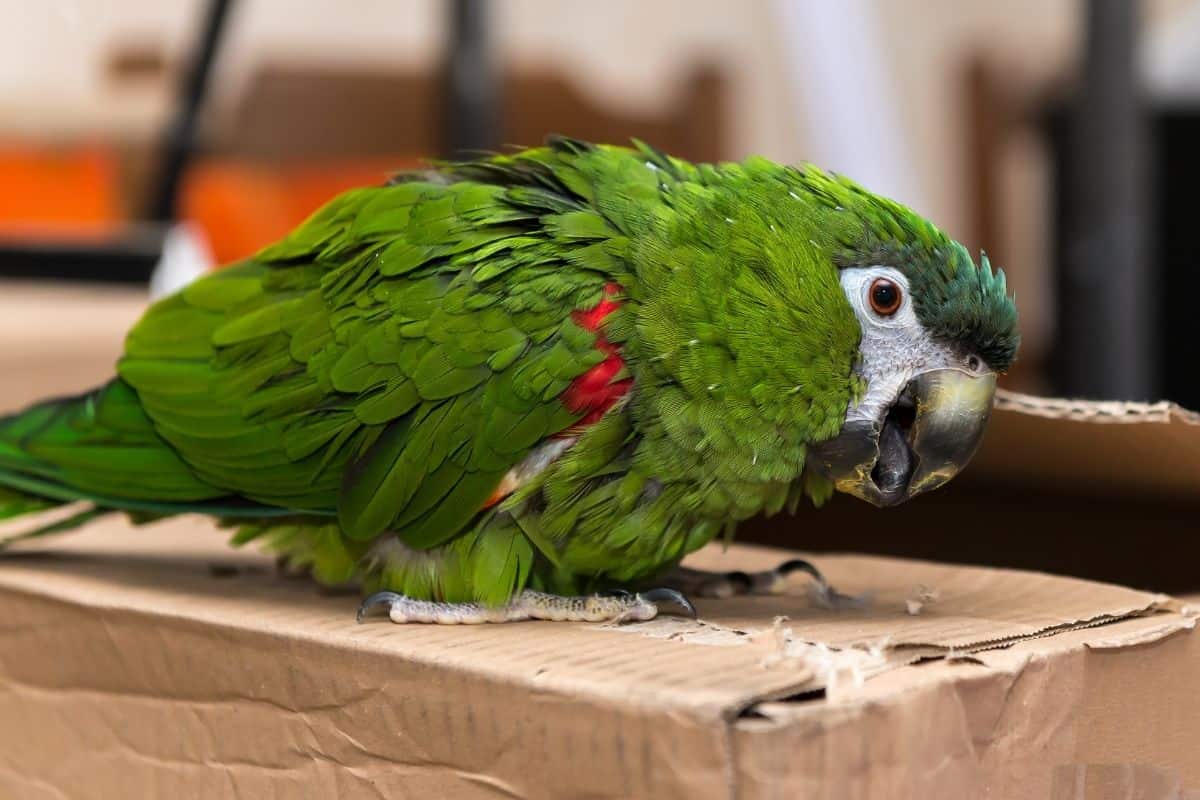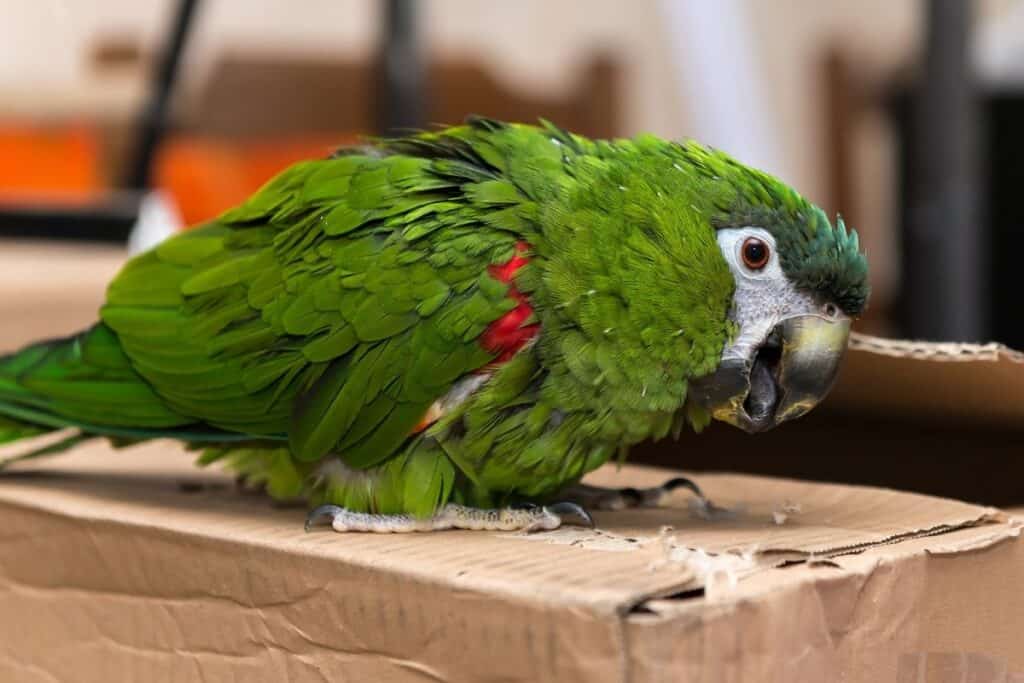 Did you have a good laugh at the videos above? Because I sure did!
You may now start to get a little curious about this: why do birds eat paper?! In order to understand the rationale behind why they do so, I did some deep research and came up with this answer:
Birds eat paper because they often consume them while displaying shredding behavior that is often associated with their natural instinct to collect nesting materials for their nest. Some birds just love the entertainment of chewing on paper because of its texture and how easily it tears up into small bits.
Most types of paper are harmless to birds so they are fine with swallowing it. Most birds also realize that paper isn't meant to be consumed as food and provides no nutrition. They just do it because they love it!
Why Do Birds Tear Up Paper?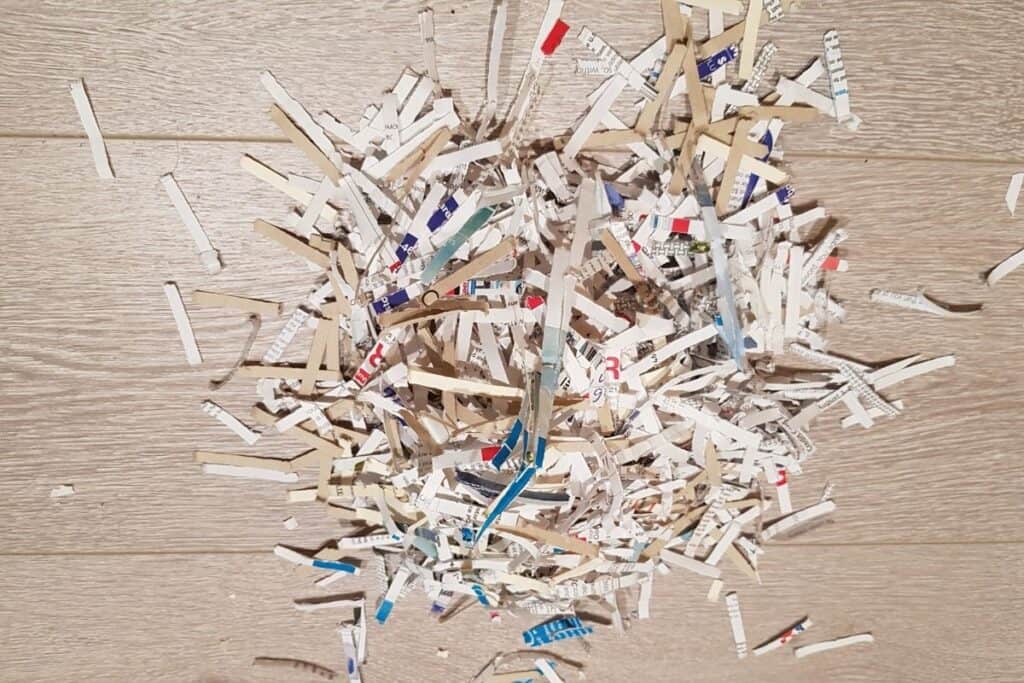 If you're a pet bird owner yourself, you will have definitely at least seen your bird ripping apart paper like a shredding machine! This brings up the curious question: why do birds tear up paper?
They seem to be ABSOLUTELY loving it, but what's the real reason?
Here's an answer I compiled form various sources:
Most birds tear up paper because of natural instinct to collect nesting materials for their nest. Lovebirds shred paper into long strips and store them under their tail to use as soft nesting material. However, there are some birds that just love to shred paper for entertainment for its texture and material.
Additionally, you may find it interesting that birds may only begin their shredding behavior at 9 months and older because that's when they are sexually mature and display their desire to make nests.
Once they are sexually mature, you may realize that the birds will tear up paper more often!
Here's an interesting video explaining how lovebirds shred paper for use in their nests! (warning: cuteness overload!)
Why Is My Parakeet Tearing Up Newspaper?
Parakeets love to tear up newspapers for entertainment. Most parakeets love tearing up newspapers because of their texture and how easily it tears off when they pull it off with their beaks. This shredding behavior that parakeets display is associated with their need to collect nesting material for their nests.
Here's a cute video of a Nanday Parakeet tearing up some newspaper:
Why Do Birds Chew Paper?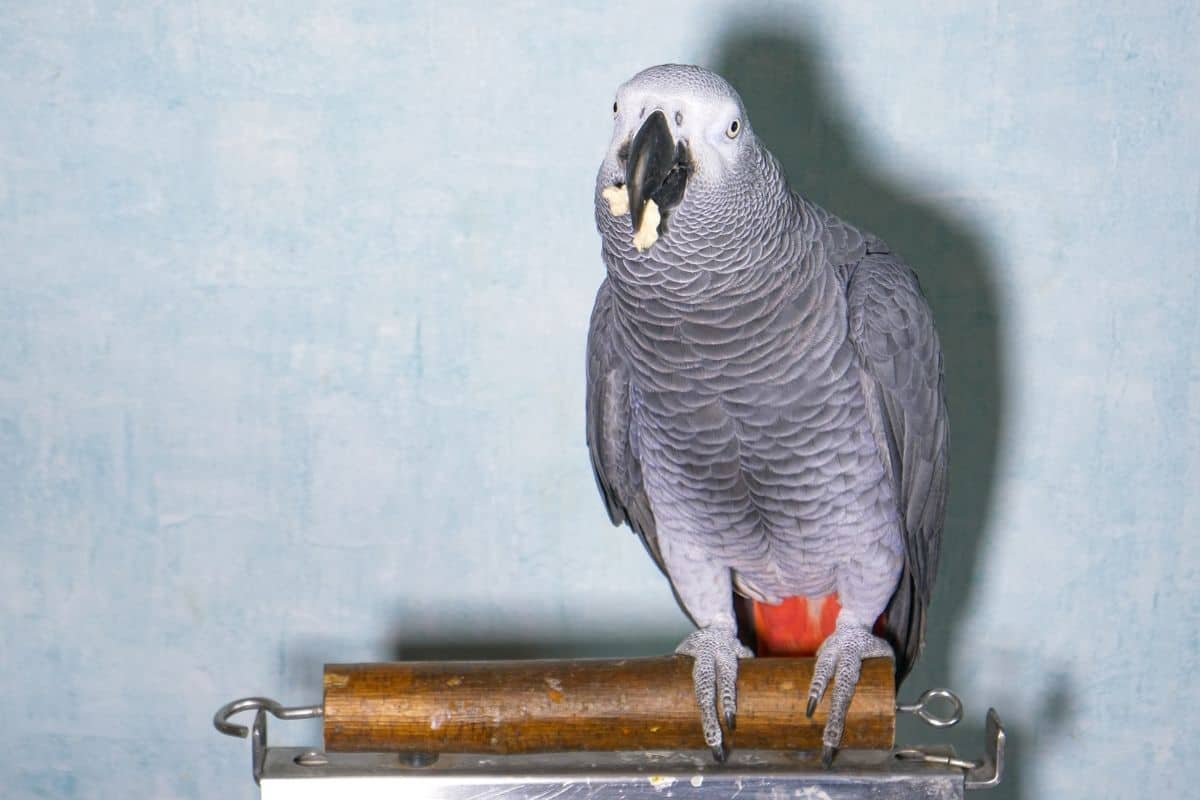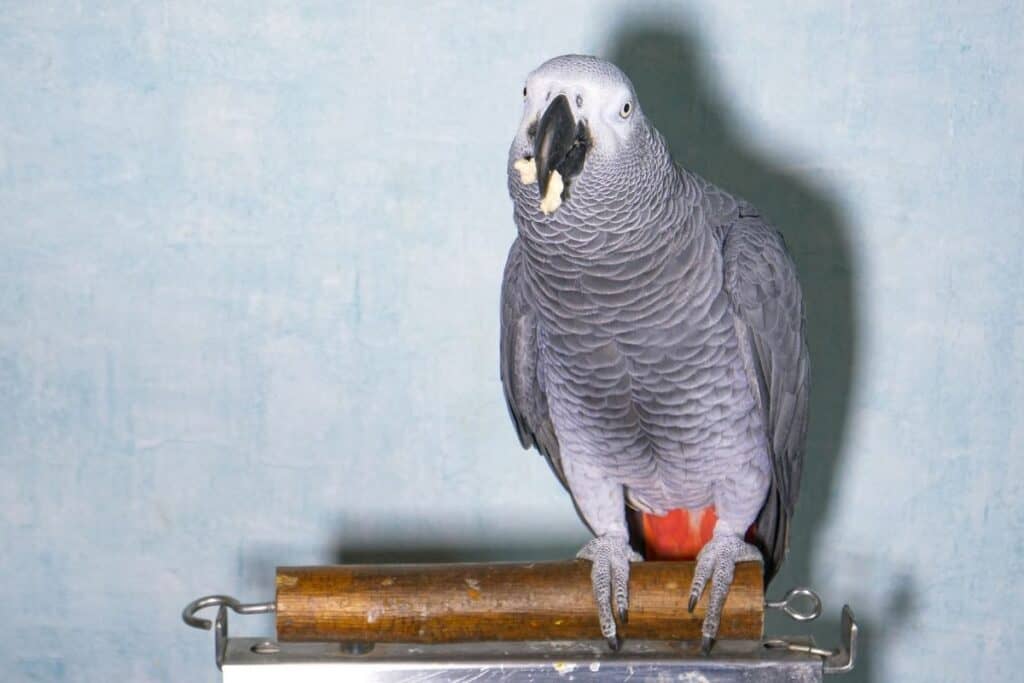 Chances are, you probably have a pet bird that LOVES to chew, nibble, and even rip apart paper – and you're curious why! Here's the explanation for it:
Birds chew on paper to either cut long paper strips for nesting material or for pure entertainment purposes. Lovebirds chew on paper to cut out long strips, attaching them to their tail to bring back to their nest as nesting materials. Other birds just plain love to chew on it for fun due to its texture.
Is It Safe For Birds To Eat Paper?
It is safe for birds to eat paper. However, birds should not be given any paper that contains adhesive, glue, coloring, or chemicals. Additionally, baby birds and younger birds should not be given any paper to eat because it may get stuck in their crops and lead to impaction problems.
Armed with this knowledge, hopefully, you can now rest easy knowing that your birds aren't going to be poisoned by paper – as long as you use the right non-toxic types!
Why Is My Bird Shredding Paper?
Birds shred paper because it is a natural instinct of their nesting behavior. For example, lovebirds shred paper into long strips and keep them under their tails to bring their nest to be used as nesting material. However, birds can also shred paper to have fun and relieve their boredom.
Can Birds Shred Paper?
Birds can shred paper. It is entirely safe for birds to shred paper. However, only paper that does not contain any adhesive, glue, toxic dyes, or chemicals is safe for birds to shred. Examples include computer paper, newspaper, butcher paper, and toilet paper.
What Paper Is Safe For Birds?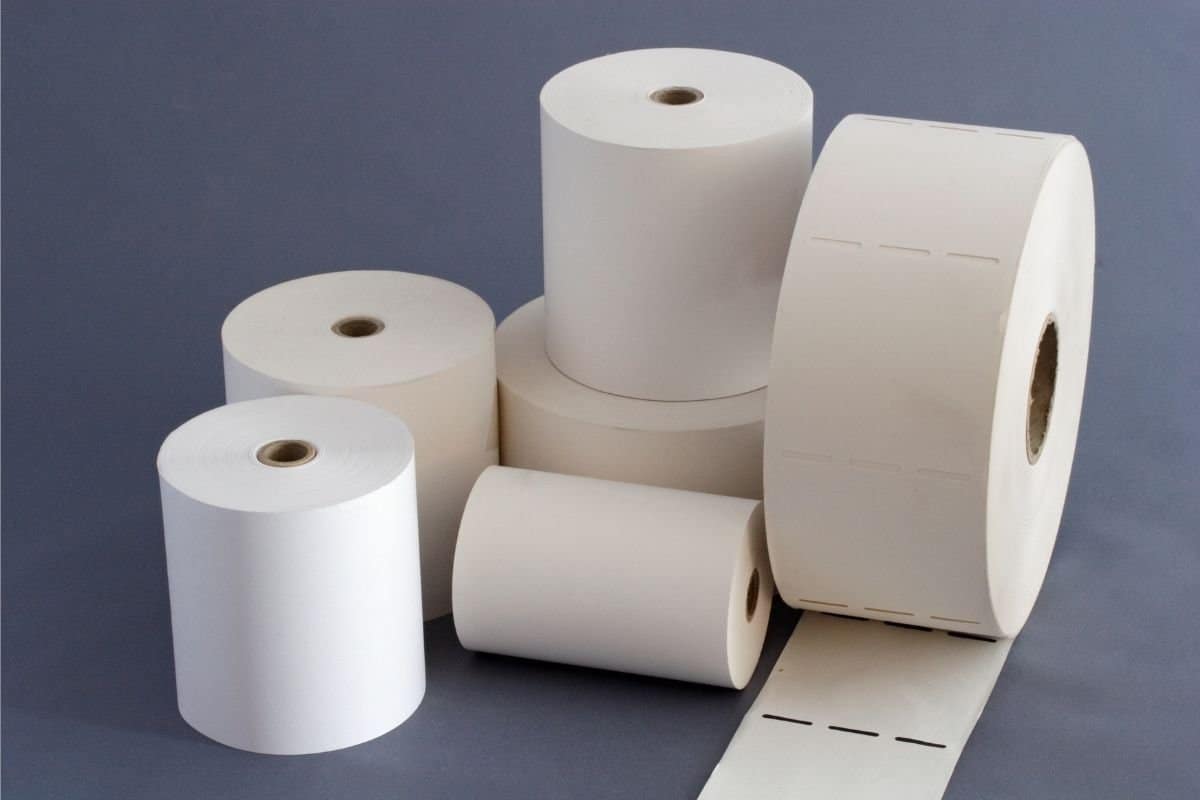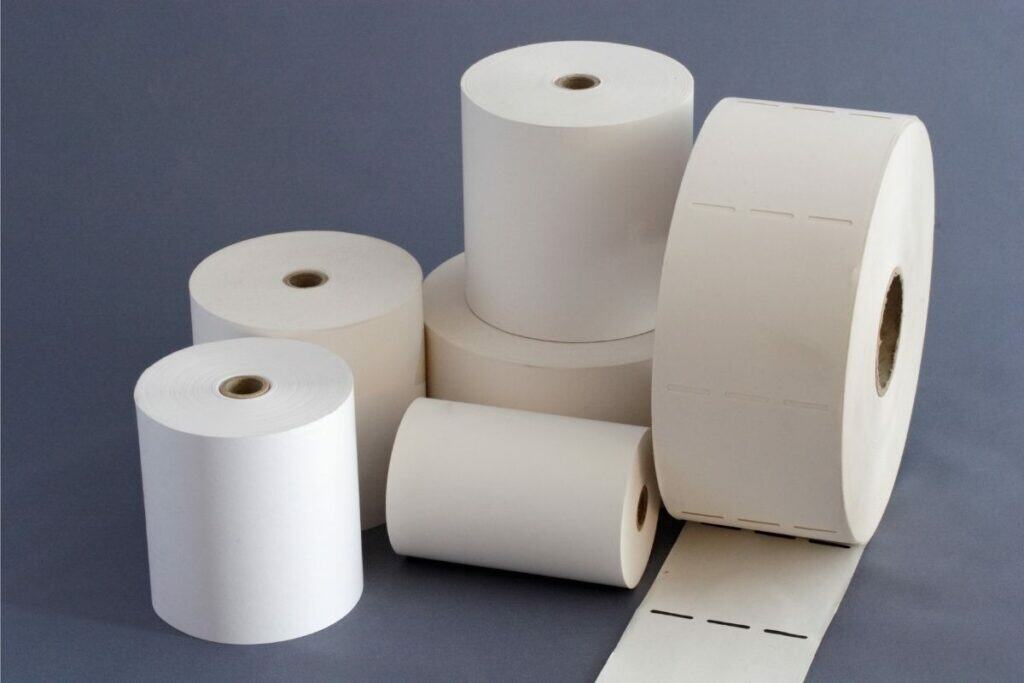 After knowing that so many birds play with paper, including shredding, chewing, and ripping to pieces, you may now wonder if paper is safe for birds. For this, I made sure to make extensive research to make a conclusion.
Here's the simple answer I came up with:
Paper that does not contain any adhesive, glue, toxic dyes, or chemicals is safe for bird consumption and play. Bird-safe paper types include computer paper, newspaper, butcher paper, and toilet paper. Most toilet paper rolls and cardboards contain adhesives and should be avoided unless stated otherwise.
To follow up on this big topic of bird-safe paper, I wrote a complete article HERE to guide you on this. There seems to be a lot of confusion about this topic, so make sure to read the article I wrote here!
If you're still afraid of giving random papers to your birds for playing, then why not check out some bird-safe paper strips from Amazon? I have linked it here.
All you have to do is make sure that the papers that your bird has access to are bird-safe and you'll be fine! Just sit back and watch our favorite feathered friends go at it. It's really funny to watch, to be completely honest!
Final Thoughts
Birds are indeed really funny creatures that love to play with paper.
While understanding why our feathered friends love to shred paper into many pieces, we should also as responsible bird owners take care of our own pets by letting them play with bird-safe paper.
Here's wishing you lots of fun with your little birb and close friend! Happy birding!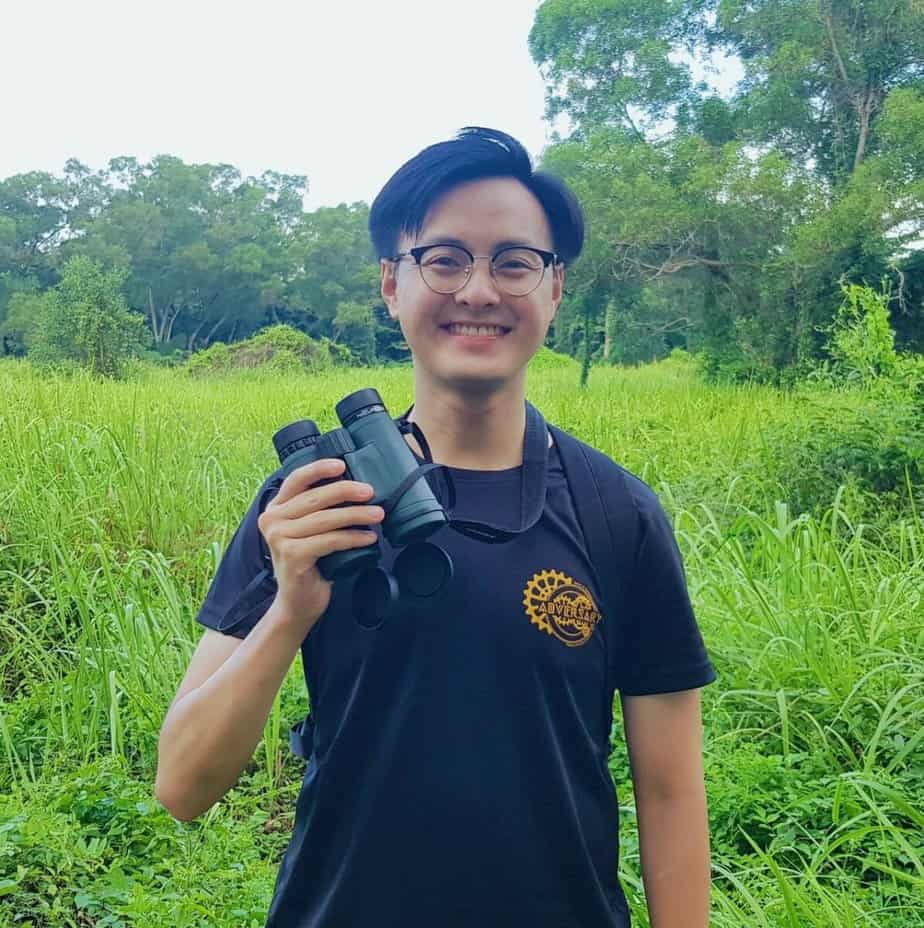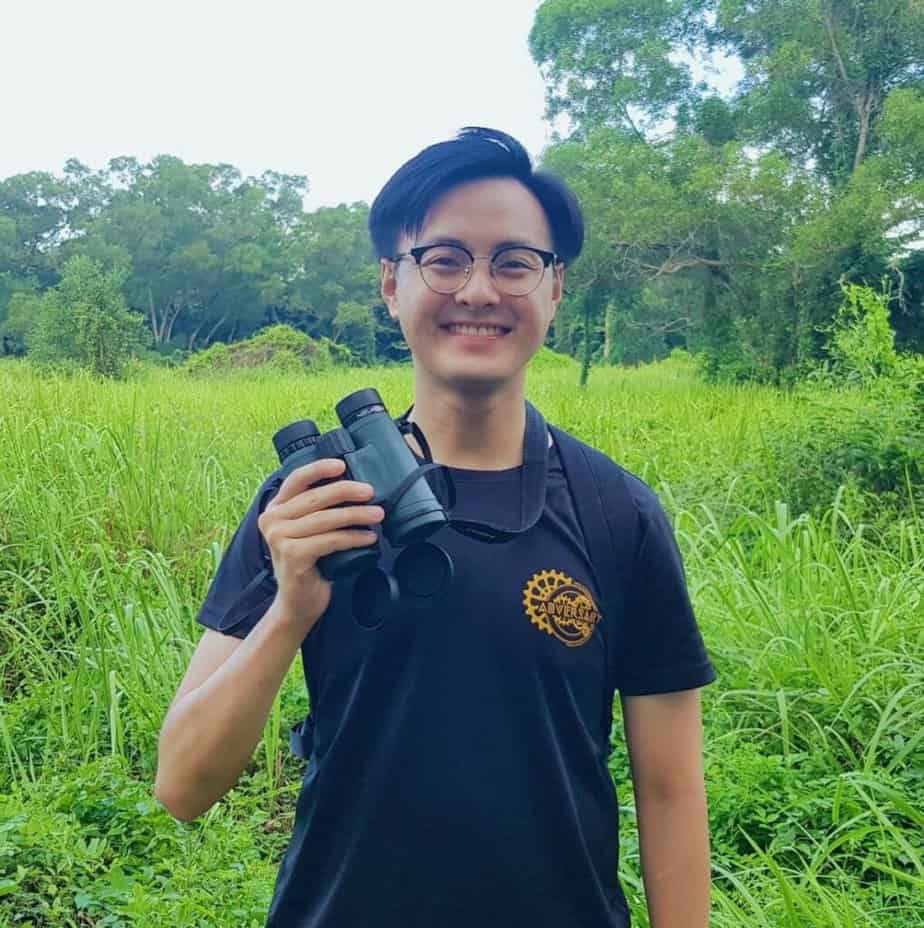 Justin is the founder and author of Birding Outdoors. He is a Nanyang Technological University (NTU) alumnus with a Bachelor of Biological Sciences and a former data analyst.
Now, Justin runs the Birding Outdoors blog full-time, hoping to share his deep love for birds, birding, and nature with others.
To unwind, Justin enjoys gaming and reading.