What Size Should A Bird Box Be? (Dimension Table Included)
We're reader-supported; we may earn a commission from links in this article.
Decisions. Decisions. When deciding to choose an appropriate size for building a bird box or buying one, it's always a challenge to know what size it should be. I've also always wondered about this, and so I took a little time to do some research online so that you don't have to. Here's what I found.
The size of a bird box should be the size of the bird species it is meant for. For example, to house slightly bigger birds such as American Kestrels, the bird box needs to be about 8 x 8 x 12 inches, whereas, for smaller birds, such as the House Sparrow, its bird box just needs to be about 4 x 4 x 10 inches to fit it.
As different bird species have different sizes, we must learn how to pick the right dimensions for the right type of bird. There are some caveats and important things you need to know before you begin. Read on to find out more!
Common Bird Species and Their Respective Bird Box Sizes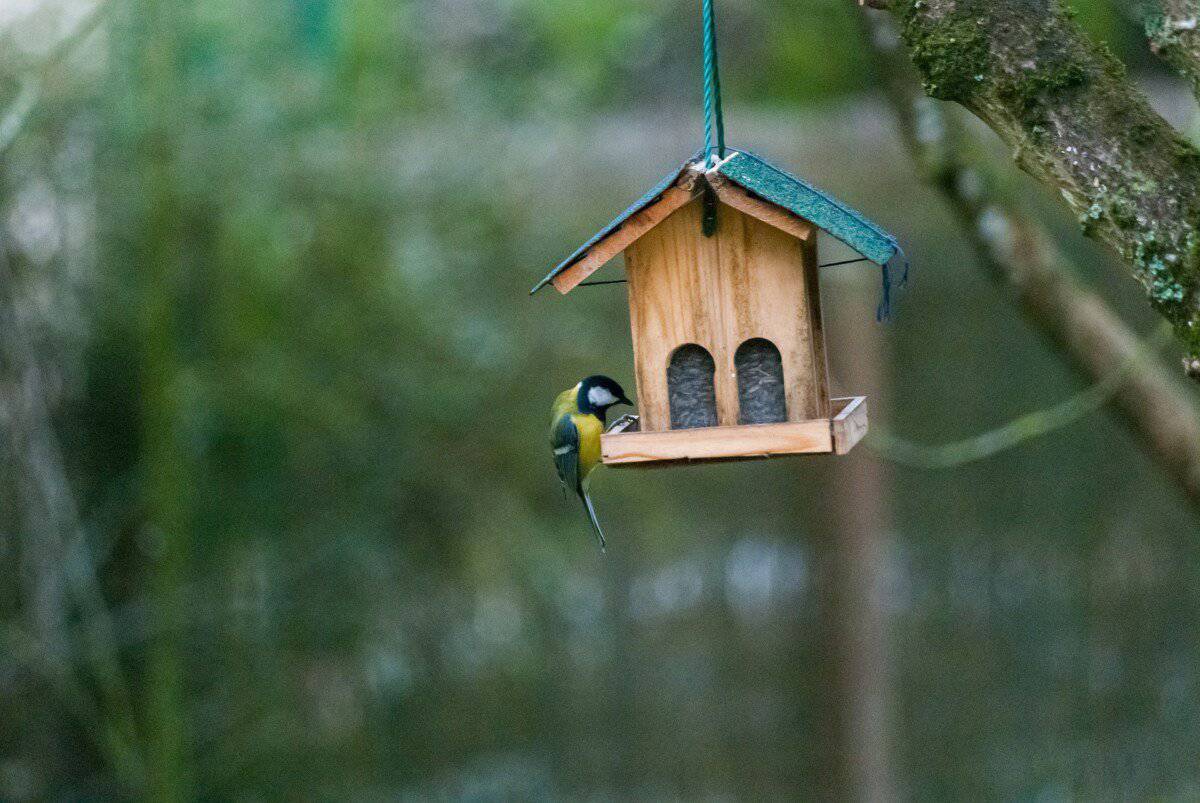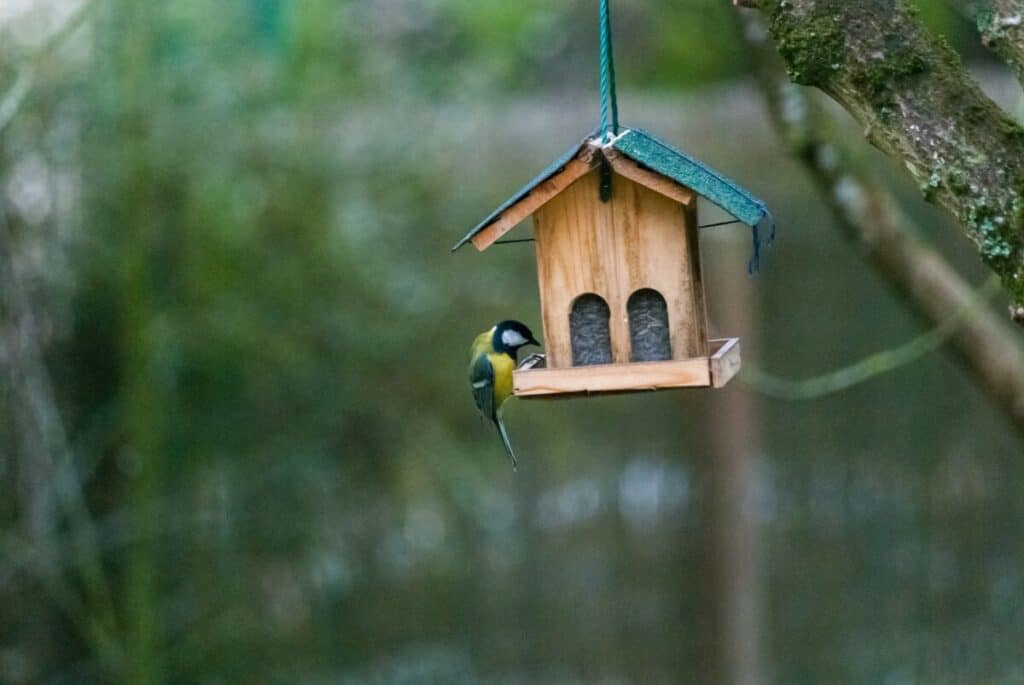 Birds come in different shapes and sizes and therefore they require different bird box sizes too! Imagine if you were living in a house that you could barely fit into its doorway? That wouldn't be too ideal, wouldn't it? So here's a table of the common cavity-nesting birds found in the US and their respective bird box sizes.
| | |
| --- | --- |
| Bird Species | Bird Box Sizes (Length, Breadth and Height in Inches) |
| Chickadees, Tits, Nuthatches and Wrens | 4 x 4 x 10 |
| House Finches, Flycatchers, and Woodpeckers | 6 x 6 x 12 |
| Screech Owls, Wood Ducks, and American Kestrels | 8 x 8 x 12 |
Why It's Important That You Pick The Right Sizes
You Provide The Right Home For Cavity-Nesting Birds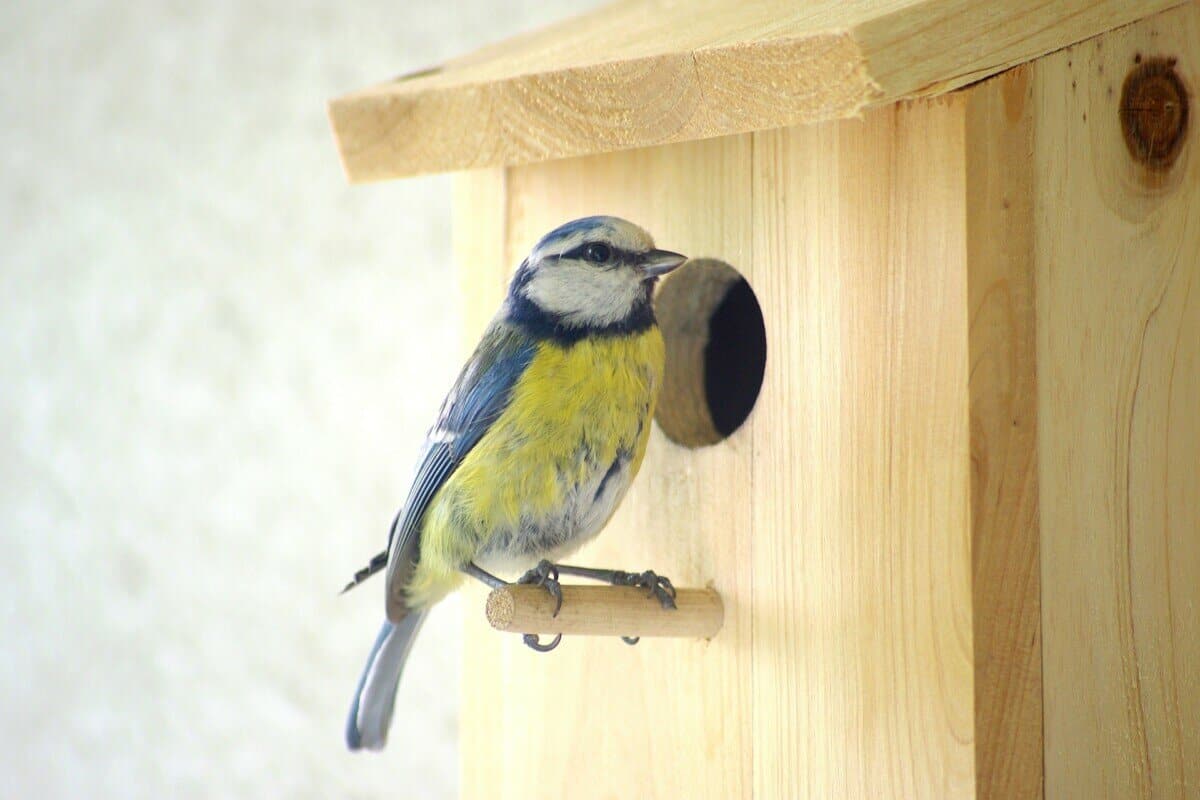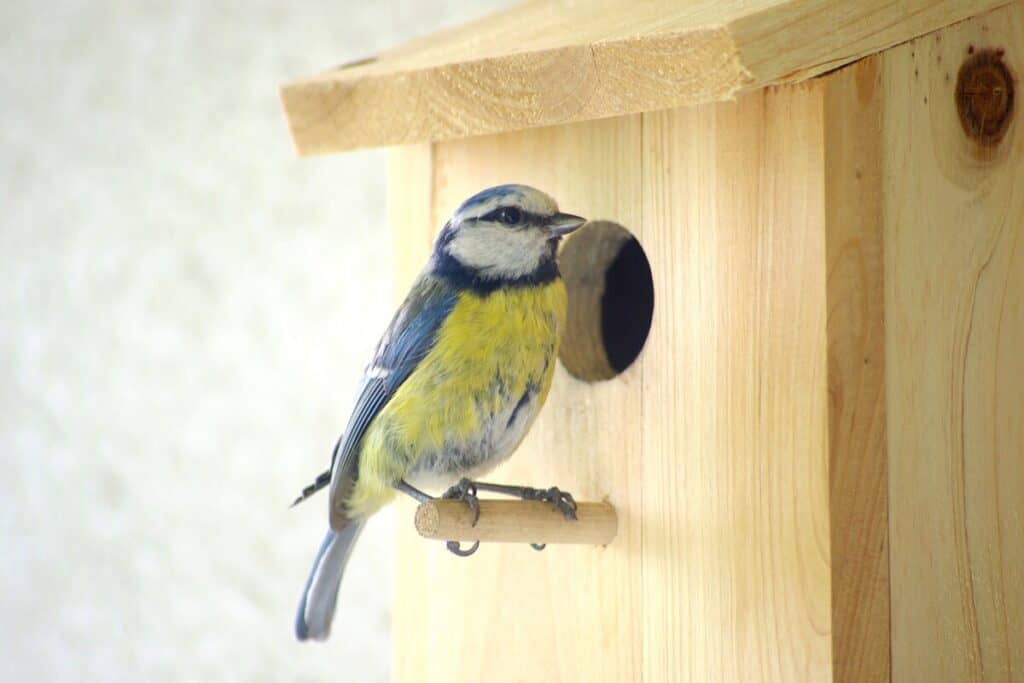 Birds that make use of bird boxes are typically cavity-nesting birds. These birds are those that require a nest or a crevice with a cavity in it. A bird box saves them a ton of trouble of having to build up or find a home with a crevice or create their own cavity in a tree.
In providing the right sizes appropriate for their size, you provide them with ample circulation and ventilation throughout the bird box, allowing for extra room for movement. This is especially important if in the case of the arrival of a predator to the bird box. Birds would still be able to fly away freely without getting stuck.
Birds Will Have Ample Space For Their Young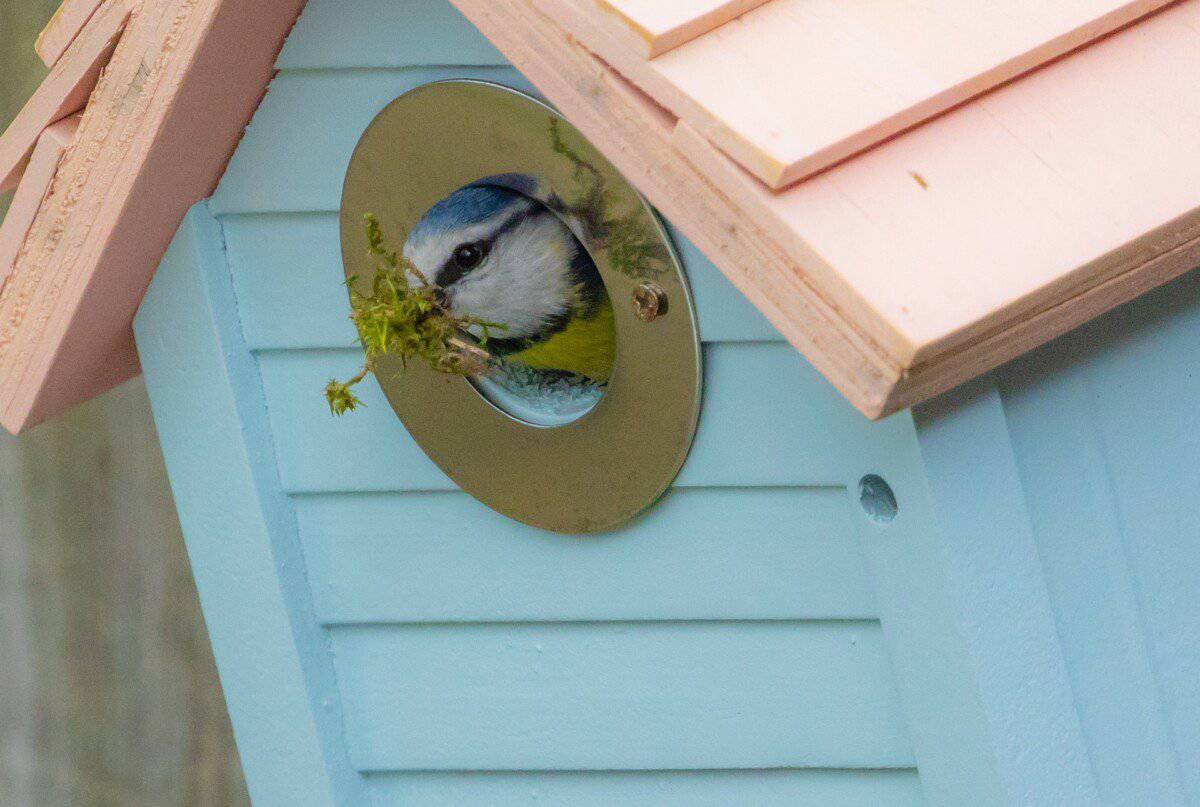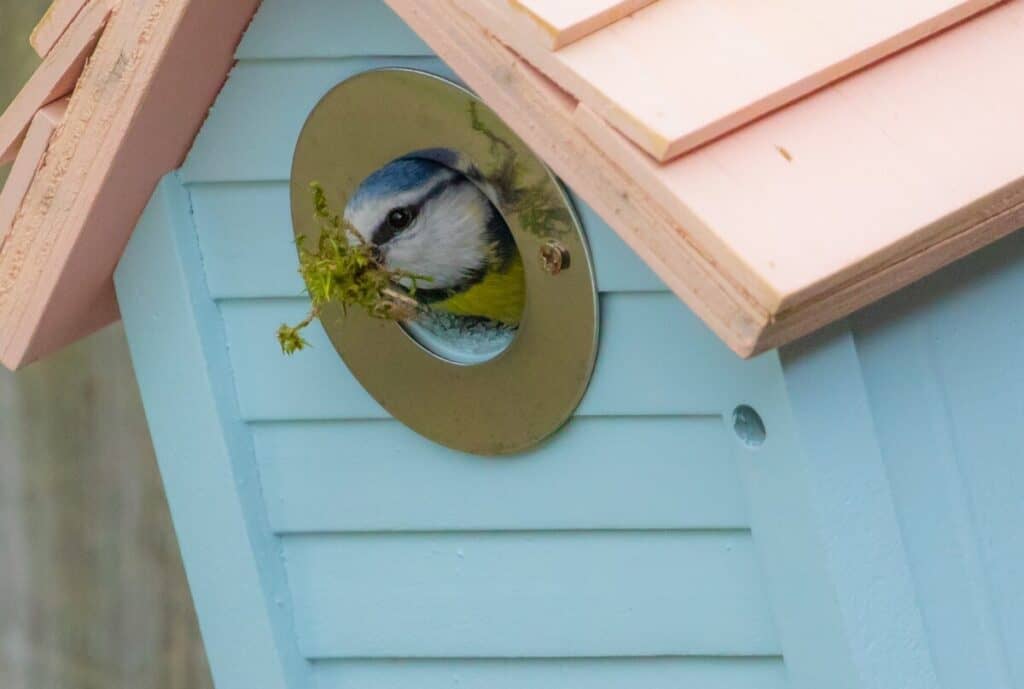 Bird boxes are typically inhabited by those migratory birds that come back after the winter. When they do so, they will begin finding their mate and possibly, settle in your bird box as their home. That's why bird boxes need to be large enough for them to fit their eggs after mating. A bird box that is spacious enough will allow for birds or yourself to place nesting material to cushion them.
In additions, some bird fledglings still remain behind in the bird box for a longer time than others. As such, a bird box needs to have ample space to fit a few of these fledglings and their parents, especially when asleep at night.
Perfect Box Sizes Enable Perfect Backyard Birding Experiences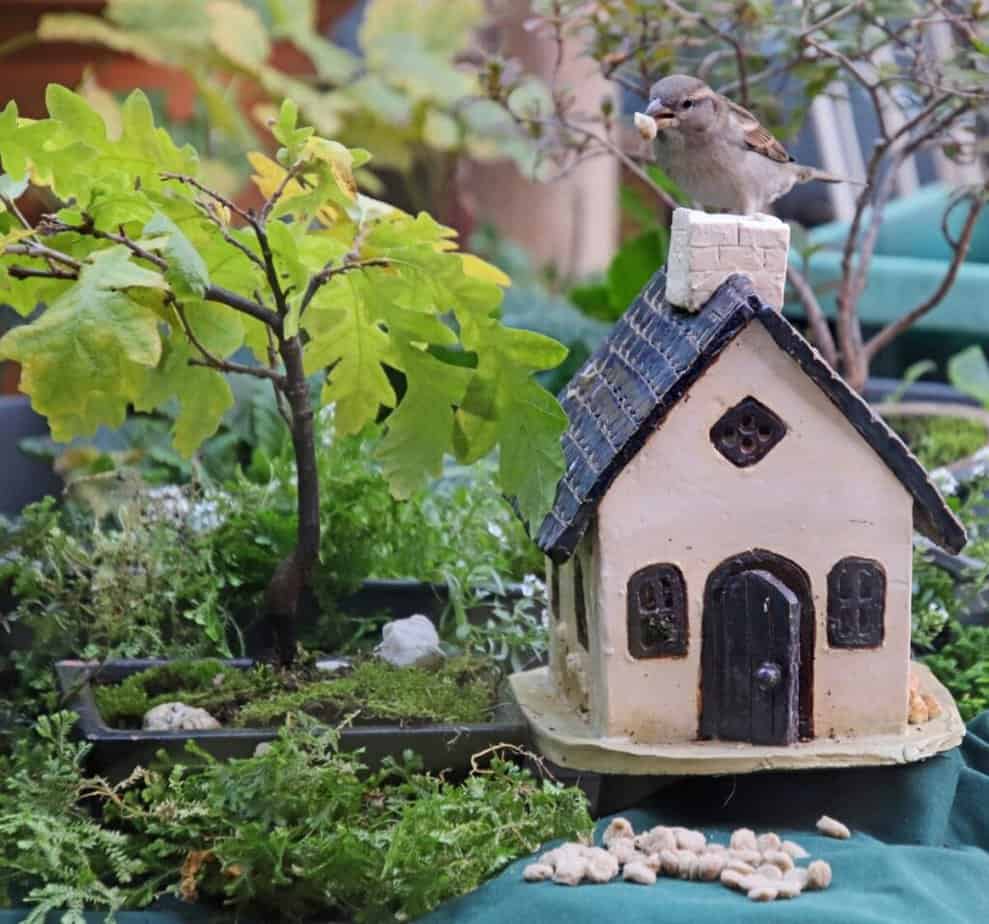 In choosing a particular bird to attract and set up an appropriately-sized bird box for it, you will provide a more catered experience for the bird that is a perfect fit for their lifestyle choices and physiological differences. You can be sure to reap the rewarding satisfaction of having a bird family settle into the bird box and satisfy your desire of birding from your backyard. Moreover, the right choice for the bird will also provide safety from its predators and weather conditions, which will ensure that you see the birds as long as they will stay.
Other Considerations
As we all know, different bird species have different shapes and sizes, and this does in fact affect the bird box that you intend to build/purchase. If you are planning to build your bird box, make sure that you consider the thickness of the wood planks that you will be putting together. In that case, you wouldn't want to make birds pass your bird box because it was too small due to a miscalculation in the wood thickness. This is one of the common pitfalls of purchasing a bird box.
If you are building your own bird box, do also consider other factors such as wood types and the size of the hole in your bird box. Choosing the right wood type is important as it can affect the durability and lifetime of your bird box. You wouldn't want to have to fix up your bird box every single month just for it to be functional! This situation would not be ideal if there was a bird family already living in it because any human disturbance can scare or threaten the bird's family's parents. I also did some research on wood types for bird boxes so you can read more about it here. The size of the entry hole on the bird box is equally as important as the bird box size because if the bird can't fit into the hole, it can't use it!
Final Thoughts
Now that you know a bit more about what kind of dimensions are appropriate for the different bird species, go forth and build/purchase your new bird box home for a future happy bird family! Happy backyard birding!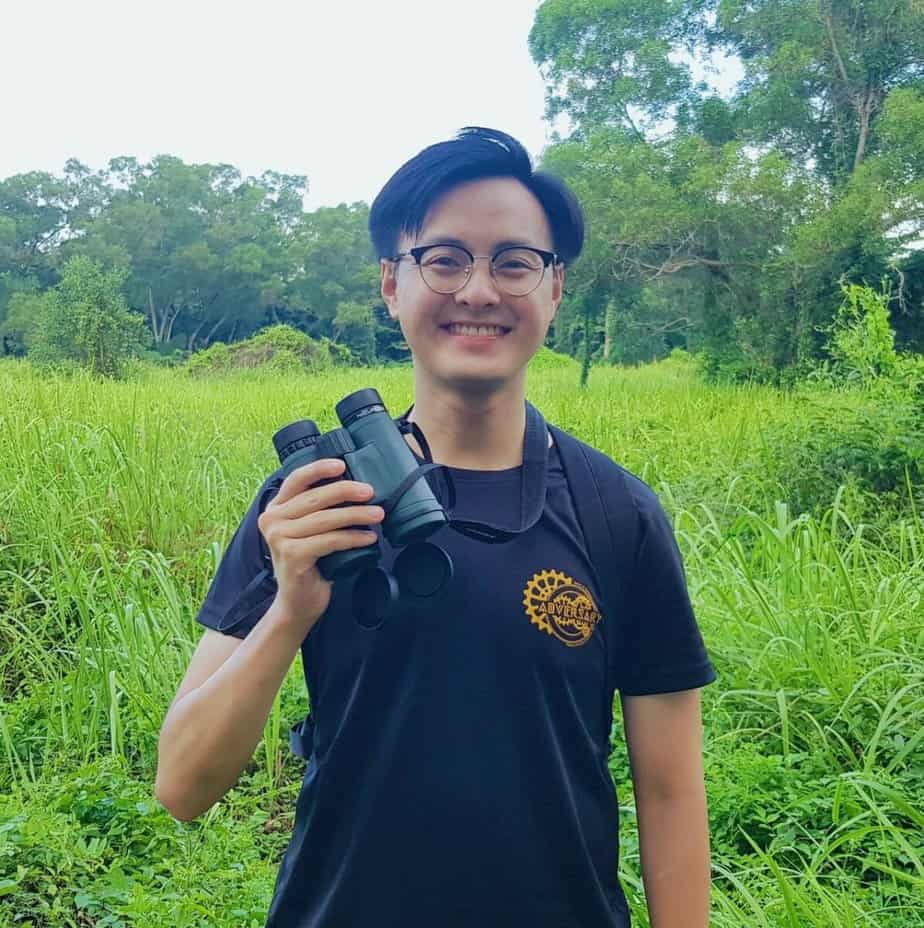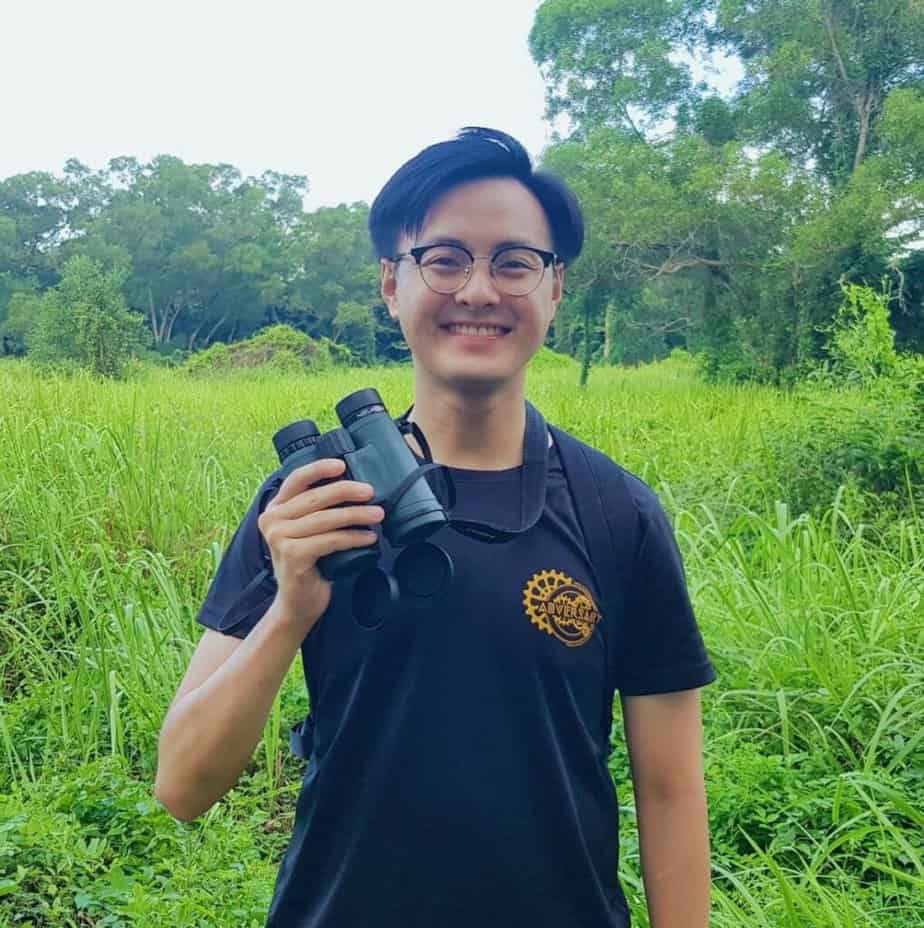 Justin is the founder and author of Birding Outdoors. He is a Nanyang Technological University (NTU) alumnus with a Bachelor of Biological Sciences and a former data analyst.
Now, Justin runs the Birding Outdoors blog full-time, hoping to share his deep love for birds, birding, and nature with others.
To unwind, Justin enjoys gaming and reading.