100+ Unique Bird Names for Your Feathered Friend
Getting a pet bird?
Finding the perfect name can be a fun yet challenging task, considering the different species and their unique personalities!
In this article, we're inspiring with a selection of creative and popular bird names.
Let's find the perfect match for your feathery friend!
What are some pet bird names?
Here are a few quick name ideas for your pet bird to give you some inspiration!
Unique Bird Names for Pets
Here is a list of 100 bird names to help inspire you when naming your new feathery friend:
Kiwi
Blueberry
Tiki
Olive
Ginger
Poppy
Merlin
Orion
Pumpkin
Gulliver
Mango
Muffin
Snowflake
Pippin
Stardust
Luna
Bell
Dandelion
Echo
Sunny
Flint
Saffron
Marshmallow
Skittles
Marley
Honey
Chili
Pico
Zephyr
Feather
Ozzy
Jade
Sparrow
Sage
Doodle
Whisper
Caramel
Pistachio
Raven
Pepper
Nimbus
Maple
Waffles
Comet
Bubbles
Noodle
Ravenclaw
Moonshine
Coconut
Jester
Twinkle
Thunder
Pegasus
Huckleberry
Marmalade
Sprinkles
Taffy
Phoenix
Gulliver
Popcorn
Rainbow
Snowy
Frosty
Biscuit
Licorice
Cheddar
Tofu
Ember
Clover
Peanut
Tangerine
Pesto
Quasar
Mochi
Sushi
Percival
Razzle
Custard
Fjord
Saturn
Chip
Pumpernickel
Sorbet
Cranberry
Taco
Kiko
Lollipop
Zuzu
Sesame
Lychee
Winky
Pudding
Kiara
Goldilocks
Hummingbird
Sherbet
Gingersnap
Tiramisu
Snickers
Popsicle
Food Themed Bird Names
If you're a foodie or just love the idea of naming your pet bird after your favorite snack or fruit, here are some ideas for food-related bird names:
Cinnamon
Basil
Pepperoni
Jelly
Cupcake
Caramel
Cracker
Sprout
Toffee
Peaches
Lime
Meringue
Truffle
Nacho
Raisin
Marmalade
Caviar
Cannoli
Pistachio
Cookie
Sorbet
Crepe
Popcorn
Scone
Nutmeg
Pickles
Rye
Toffee
Churro
Muffin
Movie Themed Bird Names
If you're a movie buff or just love the idea of naming your pet bird after your favorite movie character, here are some ideas for movie-related bird names:
Frodo (Lord of the Rings)
Totoro (My Neighbor Totoro)
Nemo (Finding Nemo)
Pippin (Lord of The Rings)
Elsa (Frozen)
Yoda (Star Wars)
Simba (The Lion King)
Dory (Finding Dory)
Gollum (Lord of the Rings)
Olaf (Frozen)
Chewbacca (Star Wars)
Pocahontas (Pocahontas)
Marlin (Finding Nemo)
Belle (Beauty and the Beast)
Mulan (Mulan)
Baloo (The Jungle Book)
Nala (The Lion King)
Remy (Ratatouille)
Bambi (Bambi)
Ariel (The Little Mermaid)
Woody (Toy Story)
Buzz (Toy Story)
Pumba (The Lion King)
Moana (Moana)
Tiana (The Princess and The Frog)
Mufasa (The Lion King)
Tarzan (Tarzan)
Triton (The Little Mermaid)
Rafiki (The Lion King)
Ana (Frozen)
Funny Bird Names
Humor can also be a great way to choose a name for your bird. If you want to make people smile every time they hear your bird's name, consider these funny bird names:
Quack Sparrow
Feather Locklear
Beaky Blinders
Egg Sheeran
Beakman's World
Fluff Daddy
Chickira
Beakonce
Squawking Dead
Cheep Thrills
Birdie Sanders
Hen Solo
Tweetle Dee
Tweetle Dum
Sir Squawks-a-lot
Alfred Hitchbird
Molt Disney
Flappy Bird
Feather Fawcett
Poultrygeist
Quackie Chan
Hawkward
Cluck Norris
Gullzilla
Beakers
Pecky Blinders
Bird Reynolds
Jay Leno
Honks and Roses
Yolk-o Ono
Trendy Bird Names
Are you looking for some trendy and contemporary names for your pet bird? Here are some suggestions that are currently in vogue:
Stormy
Willow
Indigo
Sage
Echo
Luna
Phoenix
Aurora
Orion
Nova
Skye
Piper
Archer
Ember
Hazel
Aspen
Lyric
Iris
Sparrow
Ember
Finley
Marlowe
Pippin
Aria
Zephyr
Harper
Azure
Nimbus
Olive
River
Aesthetic Bird Names
If you're interested in giving your pet bird a name that has a certain aesthetic or artistic charm, here are some aesthetically pleasing bird names:
Azure
Blossom
Chiffon
Dusk
Echo
Feather
Gossamer
Harmony
Ivory
Jade
Kismet
Lavender
Melody
Nectar
Opal
Poesy
Quill
Rhapsody
Saffron
Twilight
Utopia
Velvet
Whimsy
Xanadu
Yonder
Zenith
Aria
Bliss
Celeste
Dream
Cute Bird Names
If you're after a cute and adorable name for your feathered friend, here are some sweet bird names that might tickle your fancy:
Fluffy
Peeps
Squiggles
Puffin
Waddles
Cheeks
Bubbles
Doodle
Snuggles
Pookie
Nibbles
Marshmallow
Cupcake
Giggles
Wiggles
Jingles
Sparkles
Dimples
Twinkles
Puddles
Cuddles
Sprinkles
Whiskers
Poppet
Snickers
Tootsie
Pipsqueak
Muffin
Ducky
Lovebug
Blue Bird Names
If you're a proud owner of blue birds with beautiful blue feathers, here are some blue-themed bird names that might be just perfect:
Azure
Sky
Sapphire
Bluebell
Indigo
Cobalt
Lapis
Periwinkle
Ocean
Ice
Aqua
Denim
Glacier
Blueberry
Skyler
Cerulean
Navy
Marine
Peacock
Robin
Arctic
Teal
Turquoise
Pacific
Rain
Wave
Frost
Misty
Dusk
River
Classic Bird Names
If you want a timeless and traditional name for your bird, here are some classic bird names that never go out of style:
Tweety
Polly
Bella
Max
Charlie
Buddy
Sunny
Daisy
Kiwi
Peaches
Angel
Coco
Mango
Chirpy
Pippin
Blue
Snowy
Rocky
Ruby
Olive
Pepper
Tiki
Fluffy
Willow
Ginger
Sky
Goldie
Lily
Cookie
Rio
Boy Bird Names
If you have a male bird and you're looking for a name that exudes strength, character, or just outright charm, here are some boy bird names that you might consider:
Ace
Atlas
Beaker
Chip
Diesel
Echo
Falcon
Gizmo
Hunter
Icarus
Jagger
King
Loki
Maverick
Nitro
Orion
Pippin
Quicksilver
Racer
Spike
Thor
Ulysses
Vortex
Winger
Xander
Yoda
Zephyr
Bolt
Dash
Flash
Female Bird Names
If you have a female bird and you're looking for a name that exudes grace, beauty, or simply charm, here are some girl bird names that you might consider:
Amelia
Blossom
Celeste
Daisy
Echo
Flora
Goldie
Harmony
Ivory
Jasmine
Kiwi
Luna
Meadow
Nectar
Opal
Peaches
Quill
Rain
Star
Taffy
Unity
Violet
Whisper
Xena
Yara
Zara
Angel
Bella
Candy
Daisy
Yellow Bird Names
If you are lucky enough to own a bird with vibrant yellow feathers, here are some bird names for yellow birds you might find just perfect:
Saffron
Goldie
Sunshine
Lemon
Buttercup
Marigold
Daffodil
Honey
Mustard
Amber
Canary
Daisy
Corn
Sunny
Butter
Cheddar
Citrine
Topaz
Yolk
Maize
Goldenrod
Banana
Custard
Popcorn
Butterscotch
Blondie
Sunflower
Nugget
Spongebob
Tweety
Types of Bird Names for Pets
When it comes to naming a pet bird, the options are endless!
However, some names do tend to be more popular than others.
There are many types of bird names for pets that you can choose from, such as:
1. Human Names
Human names are often chosen for pet birds as they are recognizable and can be easier for your feathered friend to learn. Popular human-inspired bird names for pets include Bob, Tom, Rachel, and Molly.
2. Food-Inspired Names
Food-based bird names are quite popular as they can be creative and fun! Some ideas include Peanut Butter, Jellybean, Sundae, or even Pancake. You could also opt for an exotic-sounding bird name such as Mango or Guava.
3. Nature Names
Nature-inspired names are perfect for birds that are natural explorers and adventurers! Popular options include Sky, Sunshine, Moonbeam, Feathers, or Breeze.
4. Famous Characters
Famous characters can also be great inspiration when choosing a pet bird name. Popular picks include Harry Potter, Nemo, Woody, and Cinderella.
5. Cultural Names
Cultural bird names are perfect for pet birds that have a unique look or personality! Popular choices could be Pocky (Japanese-inspired), Simba (African-inspired) or Miyagi (Chinese-inspired).
Naming Your Pet Bird
Once you've chosen a name for your pet bird, it's time to start teaching it its new name.
Make sure that you use the same tone and inflection when calling out your bird's name – this will help them recognize the sound more easily!
You can also train your pet bird to come to you by offering treats and praise.
This will help your pet bird recognize its name when called out, as it is associated with something positive.
Remember, consistency is key when teaching your bird its name. Stick to the chosen name and avoid frequently changing it, as this could confuse your pet.
Lastly, be patient. It may take some time, but your feathered friend will eventually learn to respond to its name!
Tips for Choosing a Bird Name
Here are some tips for choosing the perfect name for your pet bird:
Consider Your Bird's Personality
Every bird is unique, with its personality and quirks. Observing your bird's behavior and attitude might give you some ideas for a name. Is your bird bold, shy, sociable, or mischievous? Identifying these traits can influence the choice of name.
Reflect Your Bird's Appearance
Sometimes, the physical characteristics of your bird can inspire a name.
If your bird has a striking color, consider names like Ruby, Emerald, or Sunny.
If it's a big bird, cool bird names like Biggie or Jumbo might be suitable. Smaller birds might fit names like Tiny or Pip.
Keep It Short and Simple
Birds, particularly parrots, can learn to respond to their names.
Therefore, keeping the name short and simple can make it easier for your bird to recognize its name. A two-syllable name is often ideal.
Test the Name
Finally, don't be afraid to try out the name for a few days to see how it fits.
Sometimes, a cool name might seem perfect on paper, but it doesn't quite match your bird's personality or appearance. Consider testing the name for a few days before you make your decision.
Wrapping Up
Naming a pet bird can be an exciting and fun experience!
With such a vast array of different kinds of bird names for pets to choose from, the possibilities are endless.
Whether you opt for a human name, food-inspired name, nature-based name, famous character or cultural name – at the end of the day your feathered friend will be sure to recognize it!
So don't hesitate to brainstorm some bird names for your pet today! Good luck!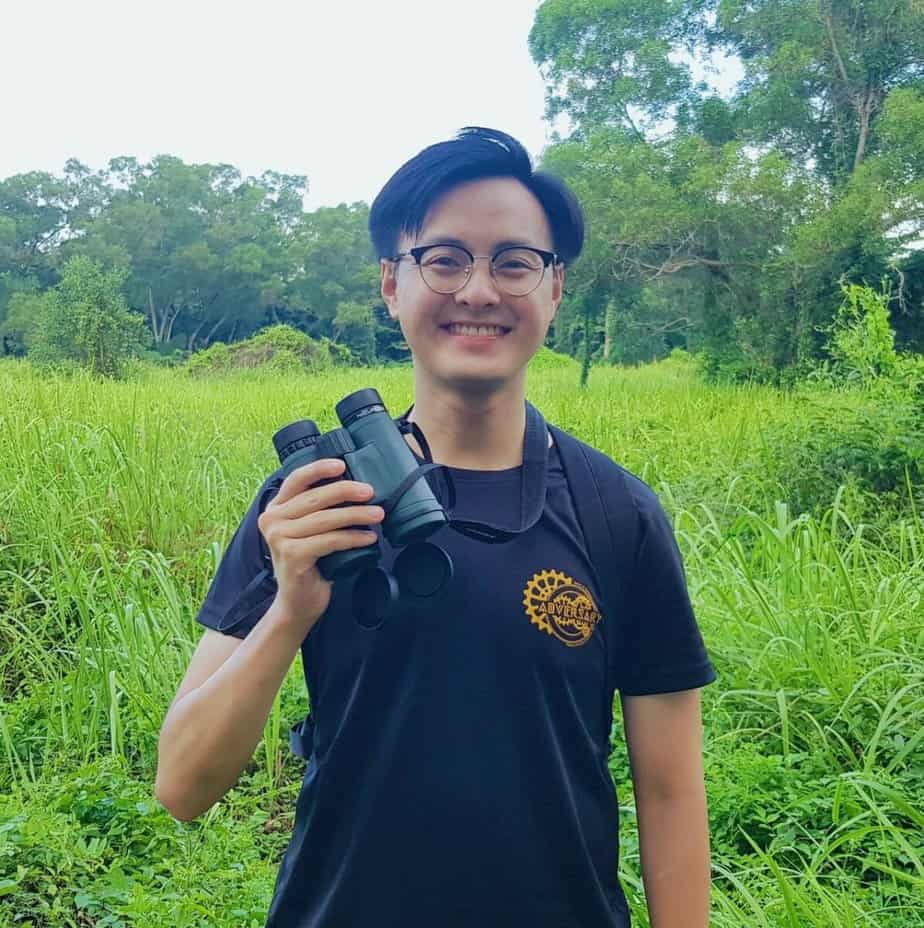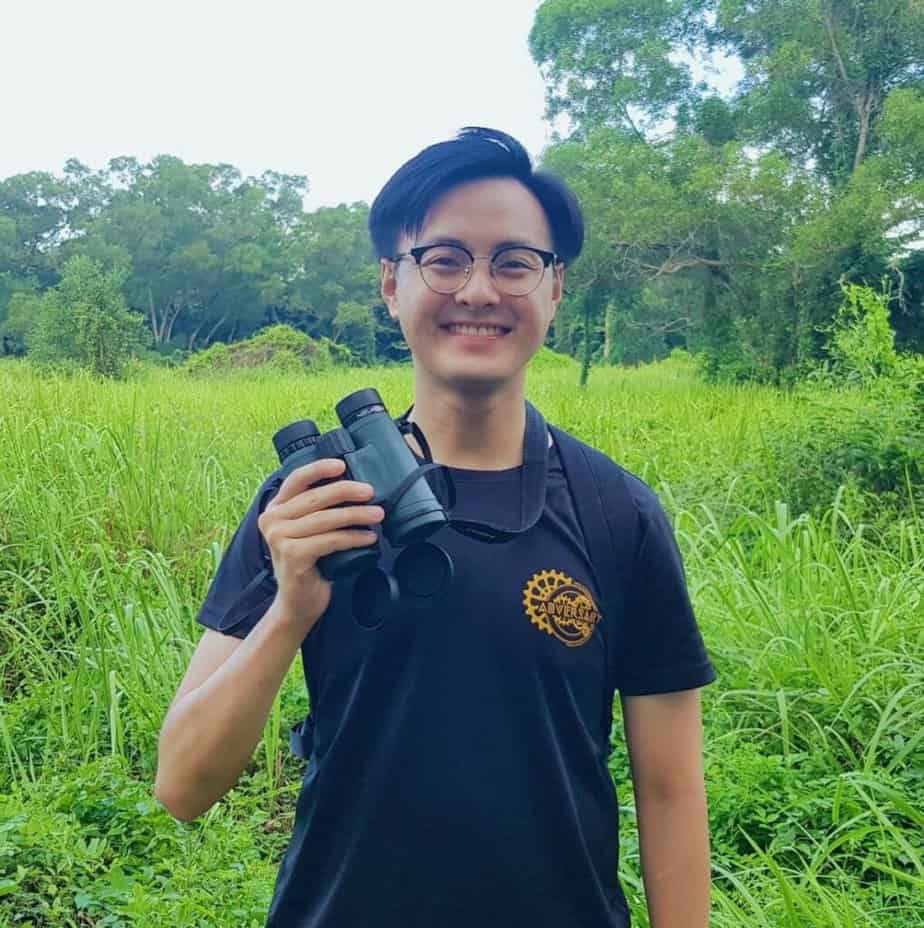 Justin is the founder and author of Birding Outdoors. He is a Nanyang Technological University (NTU) alumnus with a Bachelor of Biological Sciences and a former data analyst.
Now, Justin runs the Birding Outdoors blog full-time, hoping to share his deep love for birds, birding, and nature with others.
To unwind, Justin enjoys gaming and reading.